How to earn 200€ with ArahPaint?
Details

Created: 20 March 2015
It sounds like a scam, but we are serious. ArahPaint is a free drawing program for textile design, and you can actually make money with it. We will show you an interesting way to do it.
If you watch TV at wee hours, you may be familiar with various forms of advertising, where a salesman screams and tries to sell you this or that. The more interesting way to extract money from you is a gambling game, disguised as a puzzle.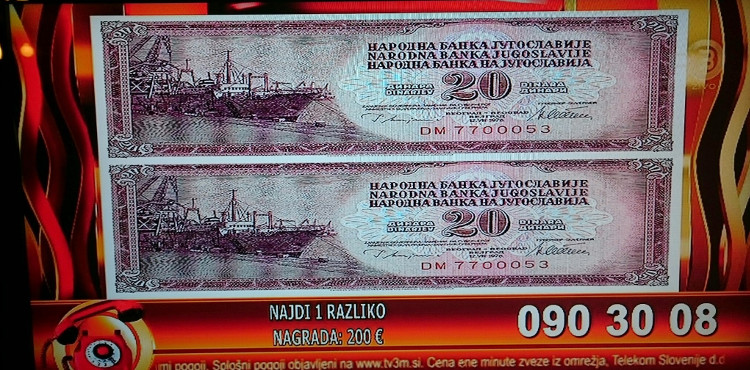 In this instance, a lady with an annoying voice will go on screaming forever, telling you to call the number on the screen, and find the difference between the two pictures. If you are the first to call, and spot the difference, you win 200€. Of course, the game organizer will earn thousands of Euros in exuberant phone charges from all the people waiting on the line. But that is besides the point. We need to find the difference between top and bottom picture, and it is not that easy! It is just as frustrating as the screaming lady.
But, lo and behold, we can use ArahPaint! First, pull out your smartphone and make a screenshot. Transfer the picture to your computer and load it in ArahPaint. Select the two banknotes and use "Unskew" function to straighten it. You will get this: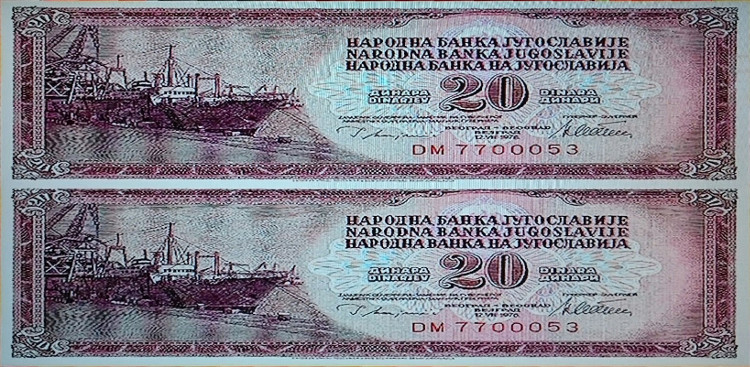 Finally, select the top banknote, and move it over the bottom one. You can use arrow keys for pixel perfect alignment. ArahPaint has special tools for display and pasting of selections, where selection can be shown in transparent mode, added or subtracted from the background picture. We will use the subtract mode to find the difference between the images.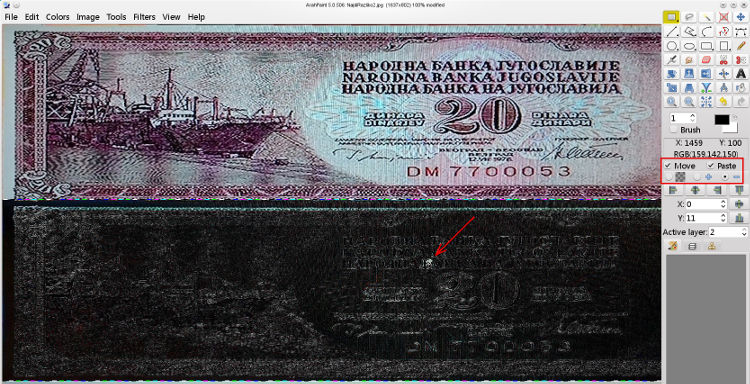 See the white speck marked by the arrow? This is the position of the difference. Of course, the difference is between Cyrillic Б and Latin B in the Bank. Top one is correct, and bottom one is the forgery, as NARODNA BANKA JUGOSLAVIJE must be written in all Cyrillic letters in Macedonian language НАРОДНА БАНКА НА ЈУГОСЛАВИЈА.
Now you can call the phone number on the screen and claim your prize.
On the more serious side, finding differences between images can be useful in textile CAD – sometimes you have different versions of jacquard card file, and you can't find the difference, so you are unsure which to use or delete. Now you can see if they are equal, or if not, where lies the difference.
New ArahDrape manual
Details

Created: 26 February 2015
We have completely rewritten the ArahDrape user's manual. Previously, we only had a tutorial and videos, but now we explain all the advanced features, including handling of transparency and batch export of draped images. If you need to show your product in different fabrics and colors, then you need ArahDrape.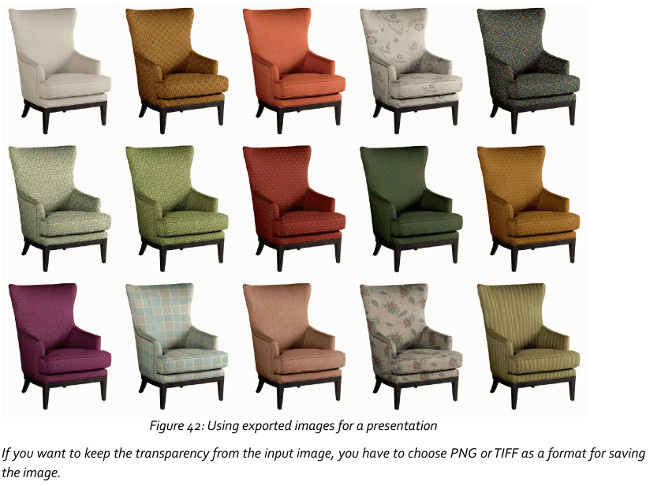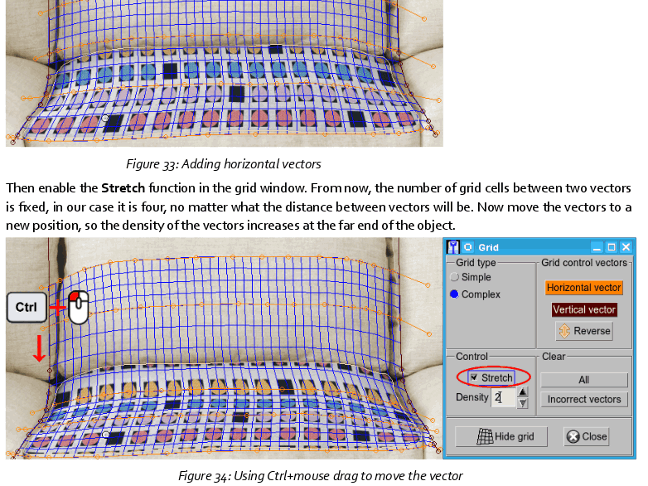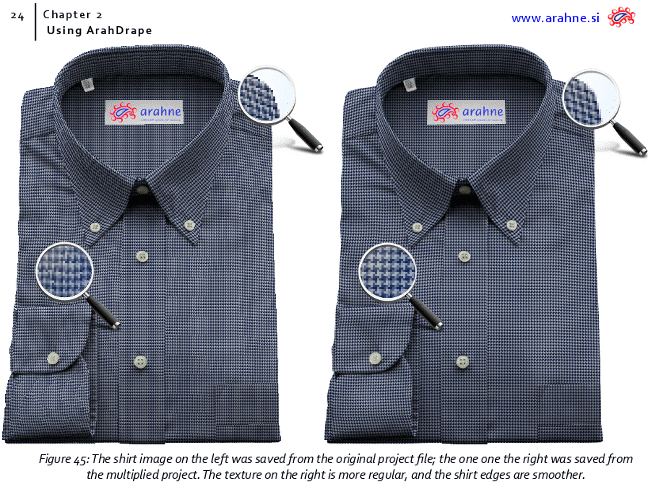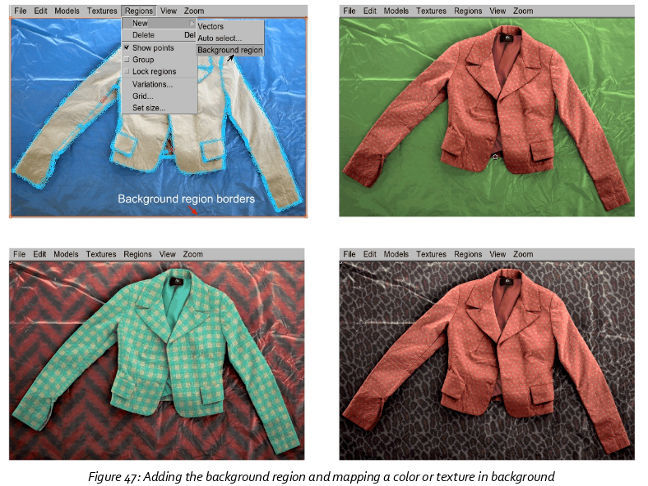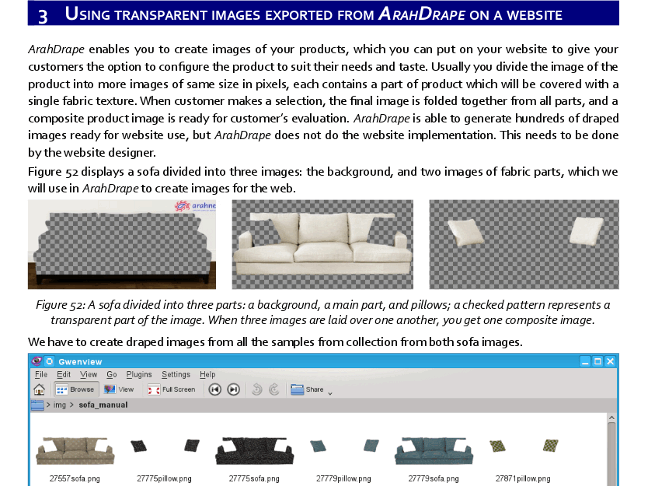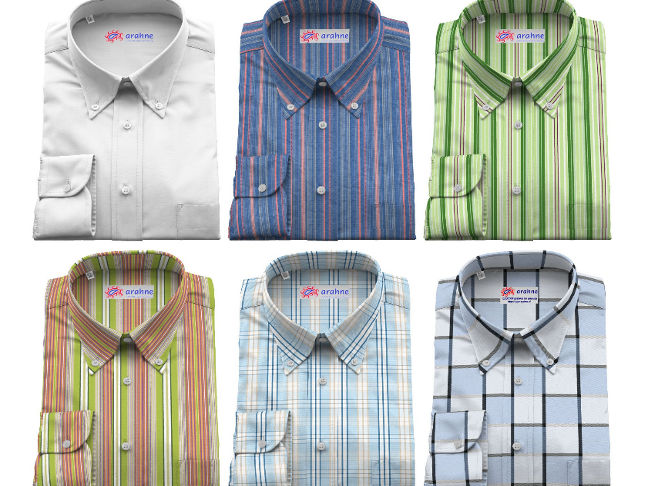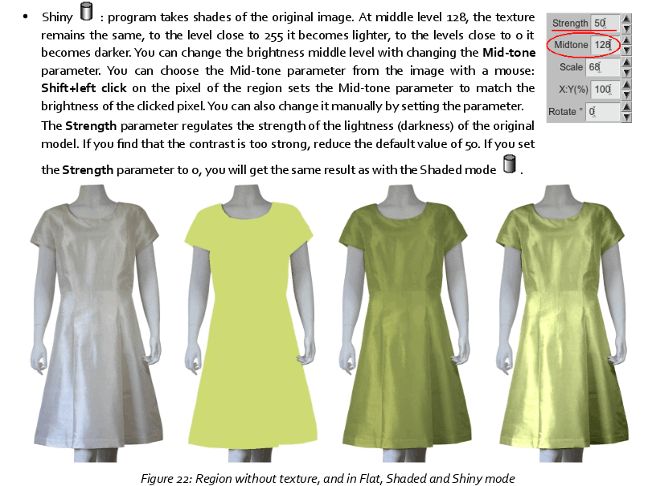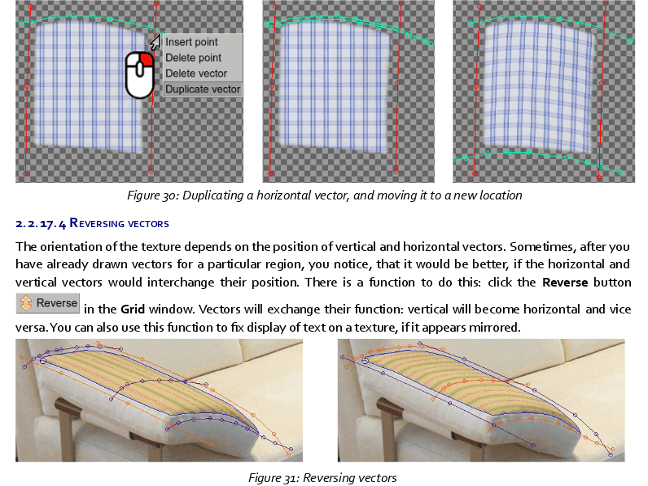 How to spot a genuine newcomer in politics?
Details

Created: 06 January 2015
In turbulent times, people get tired of established parties and prefer "new faces".
But how can you know, if the new candidate is really new? We can use our knowledge of textiles and mathematics.
If a candidate wears stripes on TV, he or she will look horrible due to Moiré patterns, interference of fabric stripes and raster resolution of the camera. You can enjoy it in full motion on this youtube video.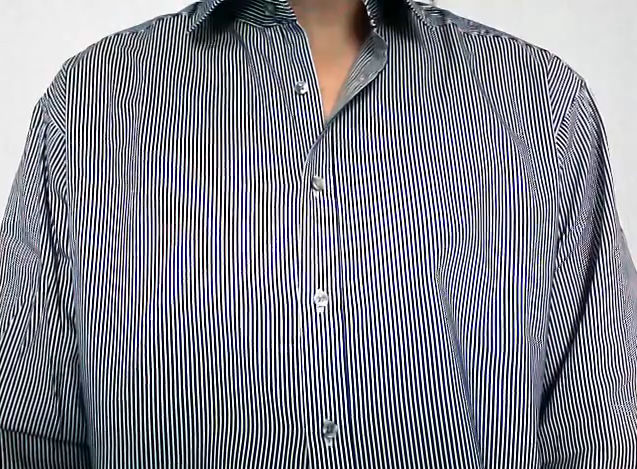 In textile CAD system, we have to work hard to avoid Moiré patterns. Threads of various colors, weaves and designs will always form stripes, which interfere with the pixel resolution of the screen or printer. On top of that, we wish to zoom in and out of the fabric, to get overview of the whole design. In same cases Moiré patterns are unavoidable. But in other cases, they can be avoided. In the latest version of ArahWeave, CAD for textile design, we have studied many advanced mathematical approaches to solve this problem:
We have greatly improved over our previous results.
On the left, you see a tapestry weave colored in yarn colors, and on the right, you see just the black and white weave card (black – warp up, white – weft up). Tapestry weave is very big, 11492x4662, and we wish to make a precise and accurate fabric simulation, zoomed out 16 times.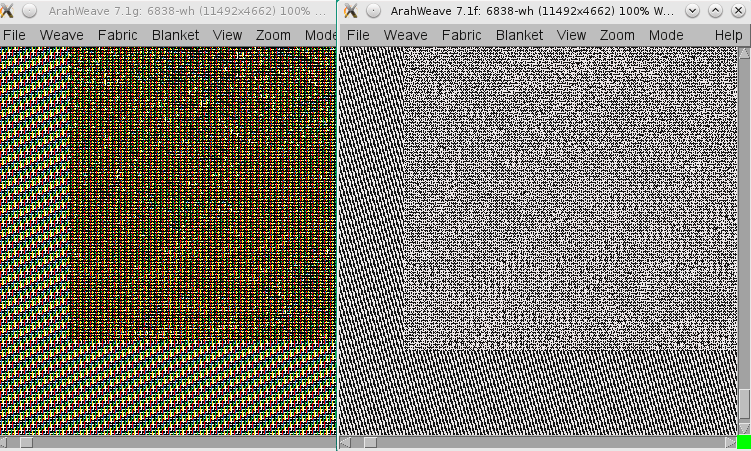 On the left, you have our previous simulation, full of unwanted Moiré patterns, and on the right, the new one.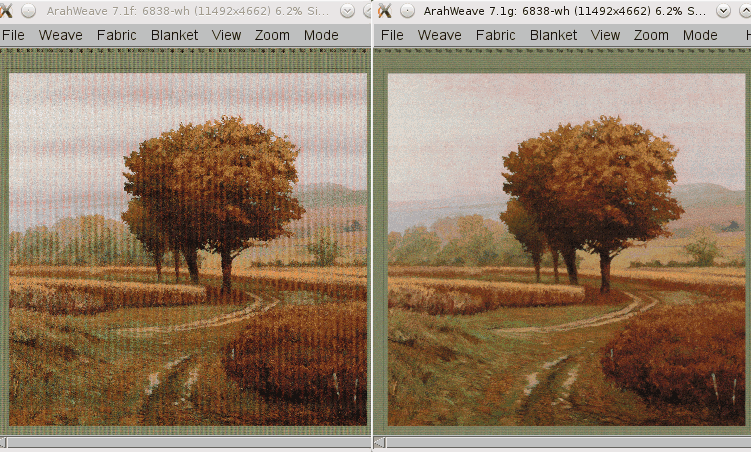 Fabric courtesy of Pure Country Weavers.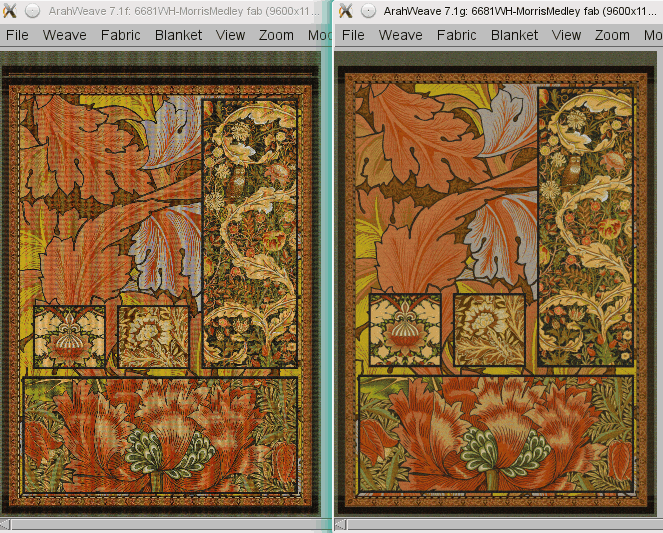 Fabric courtesy of Pure Country Weavers.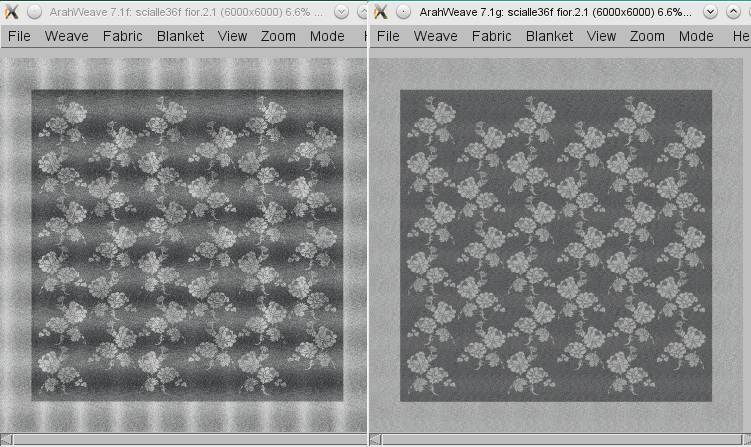 Fabric courtesy of Tessilbiella.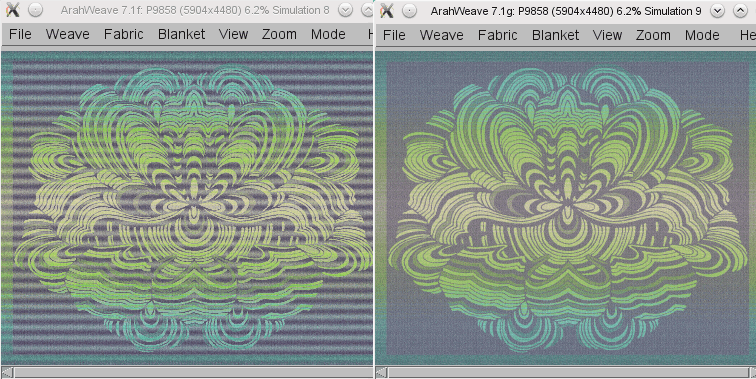 Fabric courtesy of Danzo.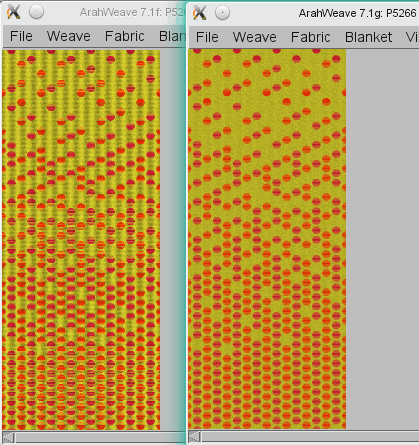 Fabric courtesy of Danzo.
Now we can use ArahWeave to generate very accurate fabric simulations for use in catalogs or e-commerce web sites, based on production data (jacquard card file), not on product photos.
How can we apply our expertise in Moiré patterns on politics?
If your preferred political candidate appears perfect, speaks smoothly, just what you want to hear, and never wears stripes for TV confrontation, don't trust that person. He or she has been planted by the "old forces", trained by spin doctors and fashion advisers. They will show their true colors, once elected.
Video: Importing Vector Drawing into ArahPaint 5
Details

Created: 18 December 2014
The video shows the importing of vector file into ArahPaint 5, reducing the number of colors, and applying the "Smooth shrink" function which also reduces or even eliminates the intermediate pixels on the border between two colors.

ArahPaint is freely available for Windows, Mac OS X and Linux.
Thanks to Martina Stadler of Pattern Design gmbh for providing us the SVG design for this tutorial. Pattern design provides the fastest way to buy high-quality vector repeat patterns for fashion textiles, home textiles, stationery or graphic designs.
Do programs ever grow up?
Details

Created: 07 October 2014
Like children, sometimes they do, and parents are proud, if they go out in the world and do big things.
At the end of September 2014, we have dropped the "beta" label from the new ArahPaint5.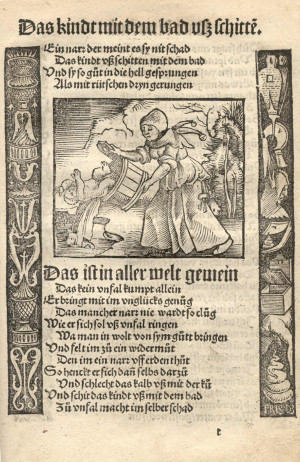 This means that we think it is good enough for production use.
ArahPaint5 was more than three years in the making; it was supposed to be small evolution from ArahPaint4.
Technically speaking, we have just ported it from Qt3 to Qt4 toolkit (programming library which helps us make buttons, menus, draw points on screen).
In doing so, we eliminated the dependency on X Window graphics toolkit, so that program could be ported to other platforms than Linux/Unix.
Sound wonderful. But we have almost thrown away the baby with the bathwater.
The careful speed optimizations, which worked only on Linux, had to be eliminated and replaced with generic toolkit code. The once snappy program became dog slow. What is the big change from the previous beta versions?
ArahPaint5 can now handle big images well. Before ArahPaint 5.0.445, the bigger the image, the slower the drawing. It worked nicely on 1000x1000, slower on 3000x3000, while at 100000x10000 resolution, the drawing speed was reduced to useless crawl.
You could literally see the mouse pointer not being able to follow your movements.
This problem was especially painful, as ArahPaint4 did not have this issue. So existing users, used to fast work, did not want to use ArahPaint5 at all.
Which was a pity, as ArahPaint5 comes with many nice new features:
SVG/PDF import
system wide cut & paste (from/to browser, mail, text editor, scanning application)
guides
pen size preview while drawing on the image
platform specific file selection box with choice of file format
completely redesigned resize dialog, which nicely handles conversion between size in mm/inches/pixels and threads/cm/inches.
This is such an important milestone, that we should look back and thank all the people who made it happen:
Simon Weilguny for writing the first ArahPaint 2.x using Motif toolkit in C on UnixWare and later on Linux.
Matjaž Gutenberger for rewriting the program as ArahPaint4 using Qt toolkit in C++ on Linux.
Nedeljko Stefanović for:
recently used files with icons
ellipse selection
layout options in text tools
crosshair cursor
bezier curves
antialiased view
Nebojša Obradović and Milan Miletić for:
port to Qt4 toolkit and making Windows and Mac OSX version possible
making build scripts for all platforms (Linux, Windows, Mac OSX)
adding support for SVG and PDF import
guides
implementing redesign of resize dialog
adding initial version of cut and paste
Peter Kovář for fixing the ruler.
Zoran Pavlović for finding and managing programers in Belgrade, and for providing cosy work environment during meetings.
Anton Gregorčič for writing the manuals and bug testing
Ana Bertoncelj for bug testing, for design of shortcuts list, design of program icon and front page of manual, manual layout, Fast Pattern tutorials
Guido Fumagalli and Patrizia Bertolli of FGF Labels and for help in redesign of image resize dialog
Staubli/CSS for financially sponsoring the port to Windows
Bert Pols of Staubli/CSS for Dutch translation and numerous precise bug descriptions and feature suggestions
Peak Ding for Chinese translation
Antti Alalami for Finnish translation
Vincent Masurel for French translation
Katarzyna Jaworska for corrections in Polish translation
Jaime Vives Piqueres for Spanish translation
Vichai Tantikunakonrat for Thai translation
Sabri Sever for Turkish translation
If we missed somebody or if someone's contribution was misrepresented, send us a note and we will correct it.
So is ArahPaint now a big program? It is not an intergalactic success like Photoshop or Gimp. But it does serve its niche of textile design.It is used by thousands of designers every day. It is available on all major operating systems, translated in 13 languages, It has survived the test of time, and got several facelifts to stay attractive. So please download it, is is free, and if you like it, recommend it to friends.
Dušan Peterc
Here is a little gallery of ArahPaint's evolution.