Arahne keeps AAA rating in 2016
Details

Created: 02 August 2016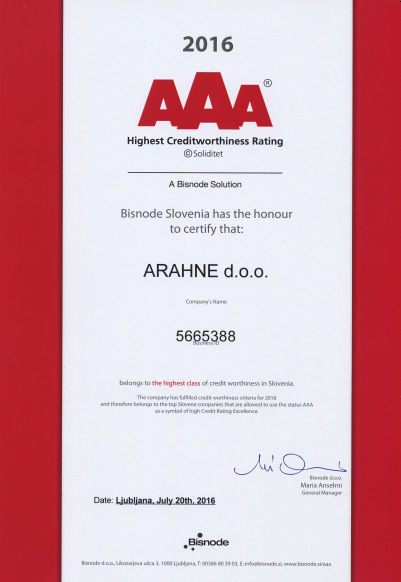 We are pleased to announce that Arahne was once again awarded the AAA Creditworthiness rating by Bisnode, a Swedish credit rating company. This is the fifth consecutive year.
The certificate is the confirmation of reliability and credibility, proving that Arahne is a stable and profitable company with 24 years of experience. Our results guarantee, that we will be a reliable partner also in the future.
Arahne Chinese web site
Details

Created: 21 July 2016
Arahne有中文的网站。 欢迎观看: www.arahne.com.cn
If you can't read a line above; Arahne has a new Chinese webpage!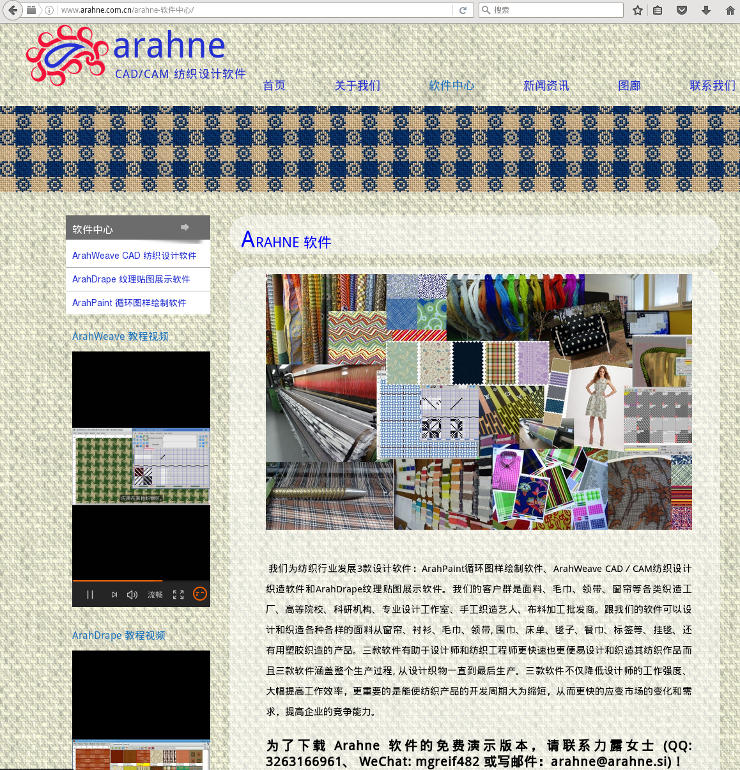 Advanced ArahDrape user from Vietnam
Details

Created: 23 February 2016
One of our satisfied customers from Vietnam! With the help of ArahDrape texture mapping software, HANÕI TAILOR created a website on which a customer can design and purchase his own custom shirt by choosing his preferred fabric, pocket, collar, cuffs, buttons and much more. Check their website: Hanoi Tailor.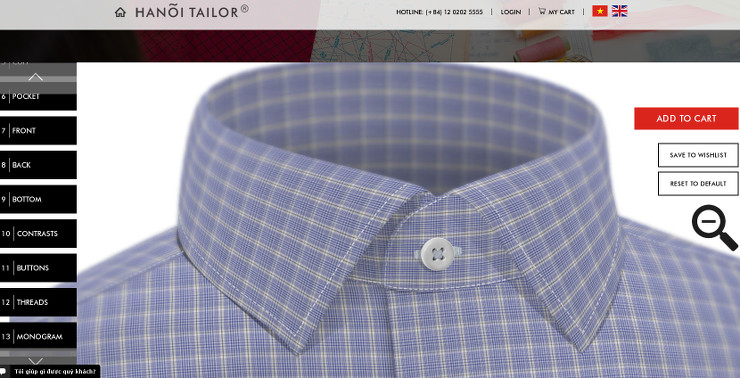 Merry Christmas and happy New Year!
Details

Created: 24 December 2015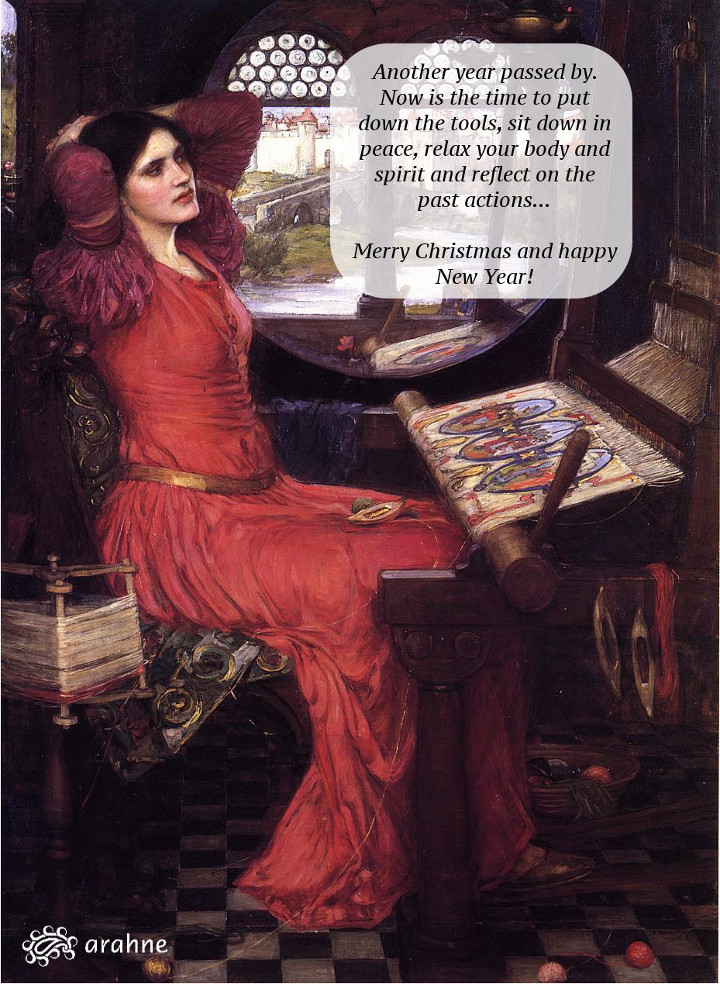 (Painting by John William Waterhouse: "I'm half-sick of shadows" said the Lady of Shalott.)