A great article about Constructing Compound Weave Structures in ArahWeave
Details
Patricia Stewart, member of Jacquard Study Group, who is also a user of ArahWeave, wrote an exceptional article equipped with rich visual material, explaining the design of lotus pillow fabric in ArahWeave, using Decomposed View for creating double weaves and Jacquard Conversion window for generating the fabric simulation. The article was published in the Complex Weavers Journal: https://www.complex-weavers.org/member-resources/journal-index/.
With the author's kind permission, you can read the whole article here.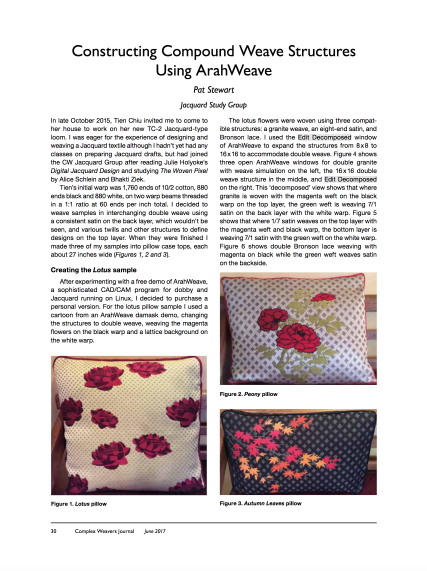 Arahne software updates 2018
Details
What is NEW in Arahne software?

See the new functions in ArahWeave, ArahPaint and ArahDrape and learn how to use them in the relase notes.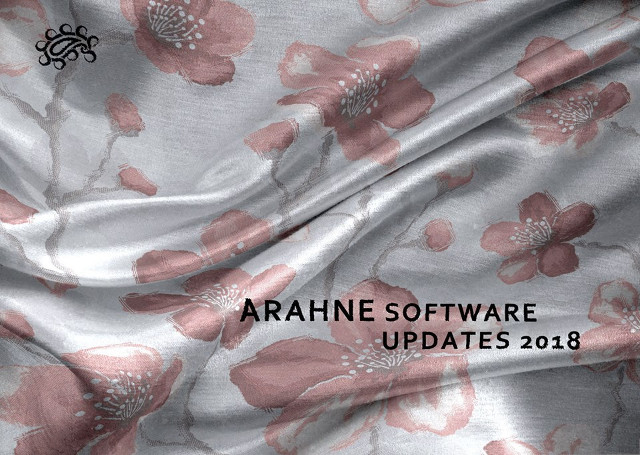 If you haven't received the latest version yet (ArahWeave 8.3d), contact the office and ask for the latest update.
The Variants video
Details
A few months ago we published an article about using the Variants feature in ArahWeave. And now, from our movie production team, here is a new video on the same subject . So no more excuses, start using variants!
Che cosa c'è di nuovo in software di Arahne in 2018?
Details

In questo documento potrete vedere le nuove funzioni in ArahWeave, ArahPaint e ArahDrape.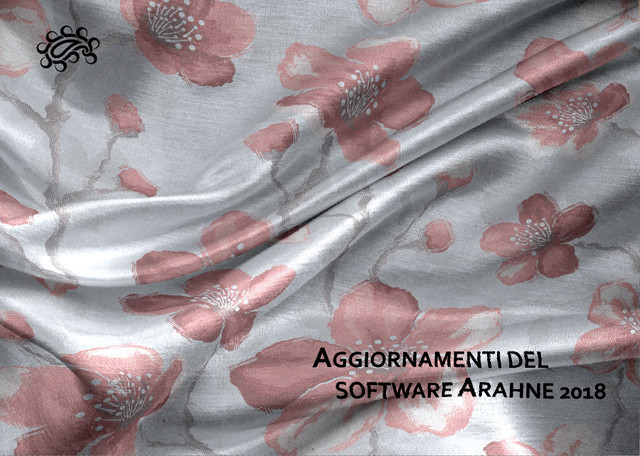 Se non avete ancora ricevuto la nuova versione (ArahWeave 8.3d) ed avete un contratto di manutenzione, contattate l'ufficio Arahne e lo richiedete.
Creating Donegal Tweed Fabric
Details
Newest work of our video production team deals with novelty or fancy yarns in ArahWeave. Plus a few tricks you can use for faster weave creation in the Weave editor.