Merry Christmas and happy New Year!
Details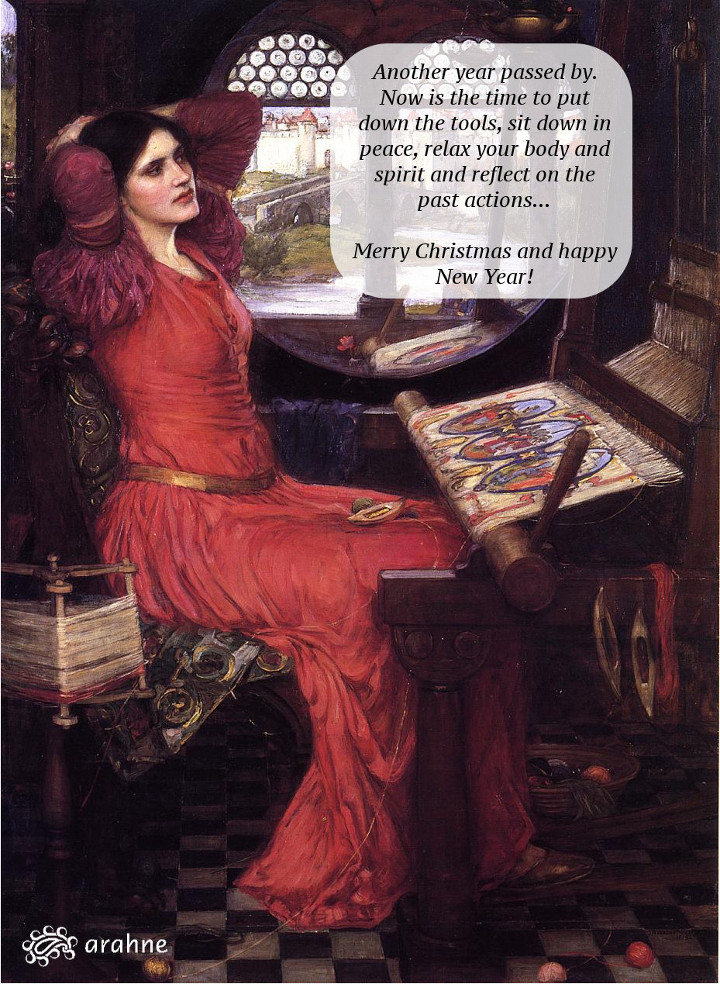 (Painting by John William Waterhouse: "I'm half-sick of shadows" said the Lady of Shalott.)
Texture mapping program ArahDrape changes course
Details
Arahne has developed ArahDrape to help weavers in showing their fabric on the final product. ArahDrape is a normal desktop application, where you load your model image, draw regions, load a texture for each region, and save the texture mapped image.
That was 10 years ago, and world is a different place now.
Just making a texture mapped image for customer's approval is not enough. ArahDrape needs to be integrated into web site / e-commerce solution. At a request of our demanding customers, we have split the ArahDrape in two programs.
The GUI (user interface) version works as before, you use mouse, windows, menus to interact with the program and develop new projects. But the ArahDrape rendering engine (part of the program which loads/saves images and applies textures to the model) can be used independently. So a web server can use ArahDrape functionality, it can instruct ArahDrape to load a project, replace several textures, and get back the new texture mapped image. If we put this in a more modern tech lingo, ArahWeave can be a web service in the cloud.
With this important change, we also wanted to make it even easier for you to try out ArahDrape in the demo version.
Previously, demo version worked, you could even save textured images, but you could not save drape project. So your work was lost every time you closed the program.
In ArahDrape 2.1 DEMO, you can develop new drape projects and even save them. But we no longer allow saving of draped images in the demo version.
In this way you can try the program and even start working on your project. You can then buy ArahDrape GUI version or ArahDrape web server version only when your project is confirmed and you are confident that ArahDrape does what you need.
ArahDrape can handle big images (6000x4000) and big textures (10.000x10.000 pixels) without any problems. It also supports alpha channel transparency with PNG image format.
The User's manual is here.
You can download the demo version from here.
Join Arahne's group on LinkedIn to get all the technical details about web server integration.
Vivid fabric simulations with scanned yarns
Details
ArahWeave 7.2b finally supports scanned yarns.
You can compare tapestry fabric simulation with a scanned yarn and normal straight yarn.
You see that the one with scanned yarn is much more vivid and realistic. Of course, you could already used drawn yarn model before, but few customers had the patience to hand draw complex yarns.
Before...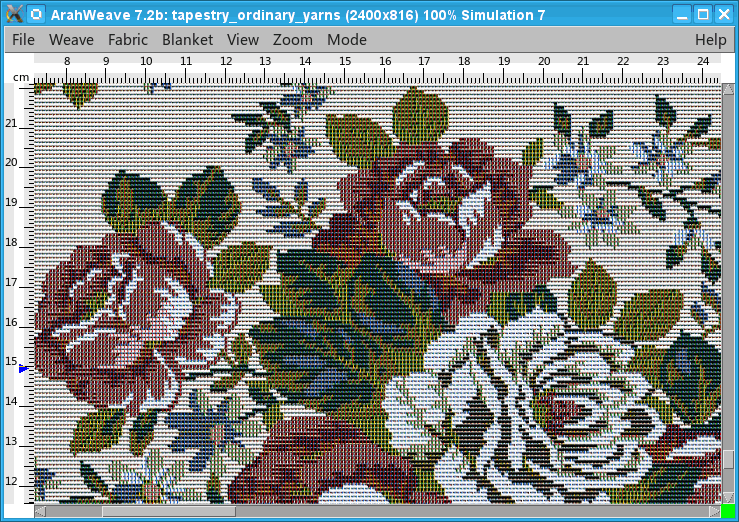 ...and after.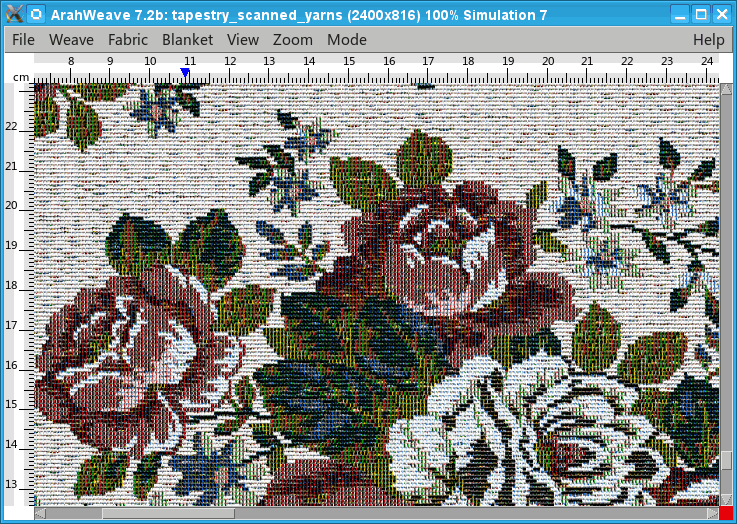 Arahne keeps AAA rating in 2015
Details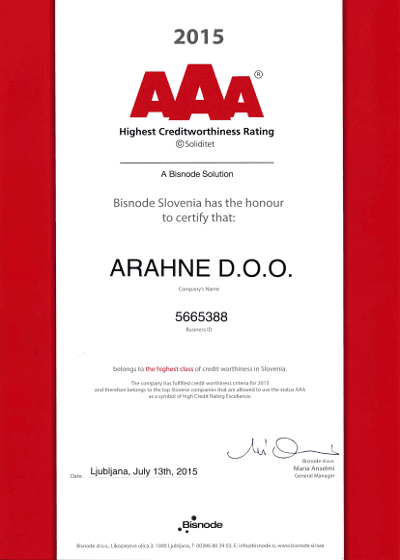 We are pleased to announce that Arahne was once again awarded the AAA Creditworthiness rating by Bisnode, a Swedish credit rating company. This is the fourth consecutive year.
AAA rating is based on the balance sheet of the last three business years and forecasts the safety of operations in the future.
Only 1,7 % of Slovenian companies got the AAA Creditworthiness rating in 2014.
Only 0.4 % of Slovenian companies qualify for golden AAA by achieving AAA rating for three consecutive years.
Arahne is a stable and profitable company with 23 years of experience. Our results guarantee, that we will be a reliable partner also in the future.