Arahne partners with Pattern Design
Details
Arahne has partnered with PatternDesigns.com, to help weavers access a wide range of new designs at an affordable cost. How is this different from simply going to one of the well known stock image web sites, and buying it from there?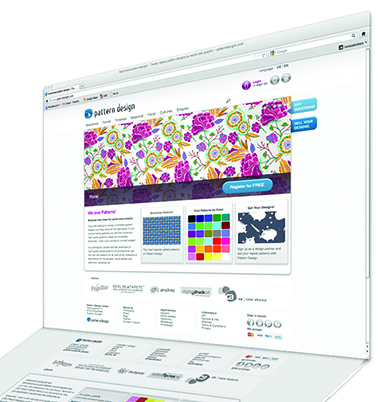 Pattern Design offers a monthly subscription for weavers, under very special terms. A weaver can download over 3500 designs as PNG images in 600x600 resolution, already in repeat and with reduced number of colors. So they are immediately usable in a jacquard CAD system: assign a weave to each color, and you are ready to weave.
Any design can be used for free during sampling period. It no longer costs a fortune to create a vast collection of fresh new designs. Once a weaver has the order for a particular design, she needs to actually buy the design. With the purchase of the design, the weaver also gets the image in 2400x2400 pixel resolution, and a vector image in SVG format.
All designs are non-exclusive and include unlimited production license. Vector images can be imported in ArahPaint5, and scaled to any resolution without any quality loss, depending on the weaver's jacquard width. ArahPaint5 is a free jacquard drawing program developed by Arahne, and it can be freely downloaded It is available for Linux, Windows and Mac OSX operating systems.
To learn more about this initiative, please check this document in English or in Italian, or simply signup here http://www.patterndesigns.com/ArahWeave/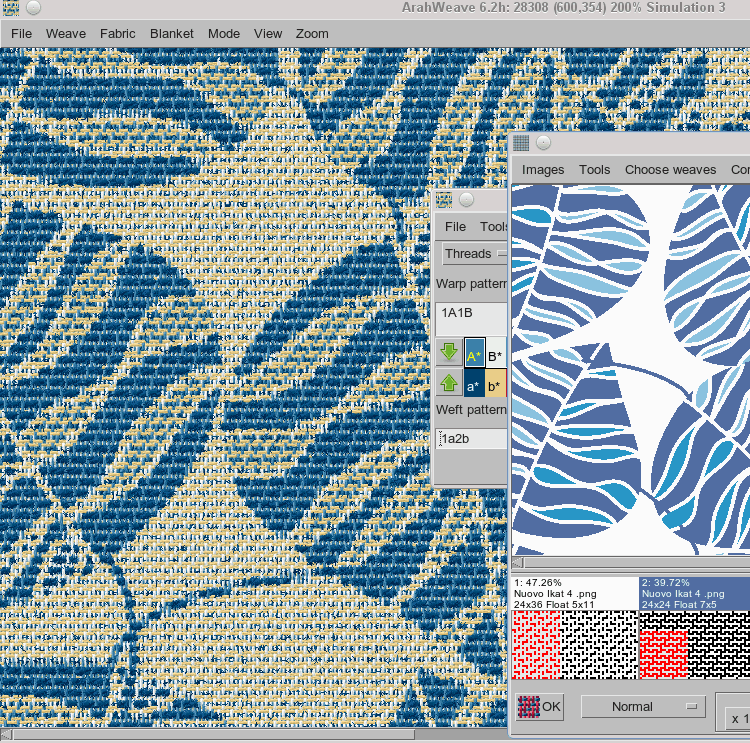 TC-2 jacquard lands in Bratislava
Details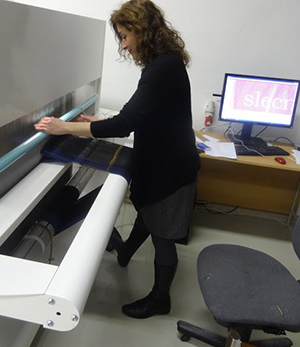 In second half of December 2013, we have installed 5 Arahne CAD systems in Bratislava in VŠVU Academy of Fine Arts and Design. ArahWeave will be used to make designs for Digital Weaving TC-2 electronic jacquard. Despite being a hand-loom, TC-2 should not be underestimated, since in VŠVU's configuration, it raises an impressive 3960 hooks. So its pattern capabilities well exceed average industrial loom.
The loom design is also interesting, since it does not have a harness, therefore it does not require high ceiling. On the picture, you see the small test run of a narrow warp with only 1320 warp ends. This will be replaced with the full width in the future. VŠVU is the first installation of Arahne CAD in Slovakia.
Slovakia and Slovenia would be neighbors, if it weren't for the Austria, which managed to squeeze between the two Slavic nations about thousand years ago ;-) Luckily, highways are good, and it takes just 4 hours by car from Ljubljana to Bratislava. It was a pleasure to teach lovely ladies, and to be able to use Slavic words, when we ran out of English.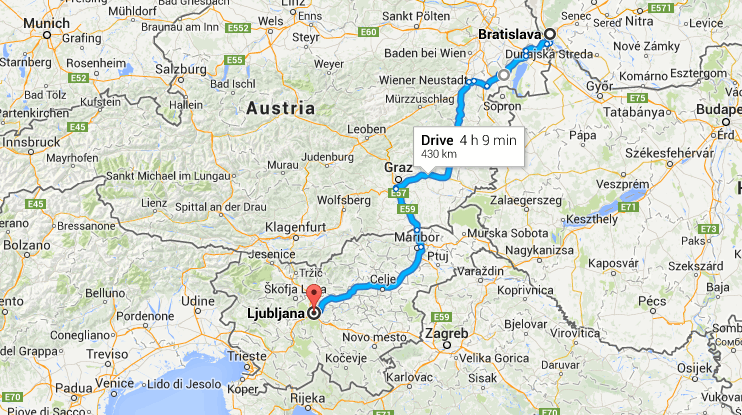 Mac version coming soon...
Details
This weekend we had another on-site meeting with our programmers in Belgrade. It is so much easier to show and fix bugs, if you work face to face.

We now have a native version of ArahPaint5 on Mac OSX, so Arahne software runs on three platforms: Mac, Windows and Linux.

Beta version of ArahPaint for Mac will be available soon, we will post the news here when it is available.

Famous brands and landmarks in the pictures: Apple, Nespresso, Krups, Sterilgarda, Haribo, ArahPaint, Toshiba, Roncato, Hotel Moskva, Ministry of Defense (with dents from NATO), National Assembly, Vojvodina Plains, Slavonian Oak.
Arahne in Textiles Zentrum Haslach - Austria
Details
Recently we have installed few ArahWeave systems in Textiles Zentrum Haslach - in the city of Haslach, which is situated in a beautiful countryside of Upper Austria.
The Textile Center Haslach is a cooperation of five partners residing under one roof in a historic factory building and wants to carry on spinning the thread of the Mühlviertel's textile tradition. Each has a different focus which leads to synergy between museum, production, education and art. As an open house the Textile Center Haslach offers the possibility to look into history as well as the present situation of textile production and design processes, and to gain insight into complex textile interrelationships in an exceptional ambiance.

There you can find perfectly organized and presented exhibitions, join the guided tour trough real working textile production from fiber mixing to fabric weaving, producing articles, which you can purchase in their store, but I was most impressed that even people, who work in Textile Center management know how to change a weft yarn and start a loom. This is guaranty that the rich textile knowledge and culture wil not be lost.

Arahne awarded with AAA Creditworthiness Rating
Details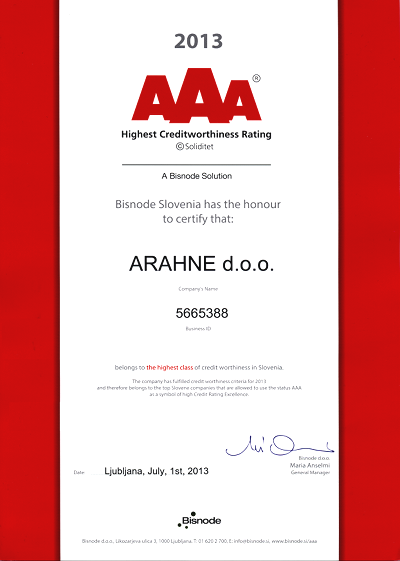 We are pleased to announce that Arahne was once again awarded the AAA Creditworthiness rating byBisnode, a Swedish credit rating company.
AAA rating is based on the balance sheet of the last three business years and forecasts the safety of operations in the future.
Only 1,16 % of Slovenian companies got the AAA Creditworthiness rating in 2013.
Arahne is a stable and profitable company with 21 years of experience. Our results guarantee, that we will be a reliable partner also in the future.