Replacing floppy in Stäubli JC5 with USB emulator
Details
Computer technology has a much quicker turnaround than textile machinery. A 10 years old loom is almost new, while a PC of equivalent age can't even be given away for charity. You can no longer buy a new PC with 3.5" floppy drive, but you still have many weaving looms, which only accept floppies. Solution? USB floppy emulator.

Emu-what? It is a small box with USB port, a plug-in replacement for a floppy. It has the same size and connector, the machine will think it is still working with a floppy. In the gallery, you see a Stäubli JC5 jacquard controller, how we open it, unscrew and disconnect the floppy, and replace it with the emulator. All the files, which are on the jacquard controller's hard disk, remain there, we don't touch them.

So far so good. What are the glowing led numbers with two digits for? On one USB memory key, you can store up to hundred floppies. For designs, which are big, and do not fit on single floppy, you can select which "floppy" is being read from the USB memory key. To change the number of the floppy, you need to disconnect the memory key, push button to change number, and insert it again.

A computer with ArahWeave CAD will write to USB memory keys directly in a way, which is compatible with USB floppy emulator. ArahWeave can write multiple "floppies" to single USB memory key, and also has tools for formatting it. You can use this solution with Stäubli JC3, JC4, JC5, Bonas, Grosse, or Schleicher jacquards. Compressed Stäubli JC5 files are also supported.

You will be able to load designs faster, you will no longer waste time due to bad floppies.

Please contact Arahne, if you are interested in this solution.
Fast Pattern woven in Sordevolo
Details
Ana Bertoncelj has made a nice booklet with one page tutorials, which explain the use of filters in ArahPaint. Filters work in in repeat and on small number of colors, so they are ideal for jacquard.
Damiano Perino, designer of Lanificio di Sordevolo from Biella, Italy, creates several new fabrics every day, so he started using the new features immediately. Photos on the right show some of the fabrics woven in Sordevolo, using the tips from Fast Pattern booklet.You can expect these fabrics on the runway of the famous brands.
Arahne software on Windows using VMware
Details
Many Windows users would like to try the demo of Arahne software which natively runs on Linux, but don't want to install Linux.
There is an easy way for you to run Arahne DEMO software on Windows.
We have prepared a virtual machine (VMware) with Linux and Arahne DEMO software inside. With virtual machine you can run whole Linux inside a window in Windows.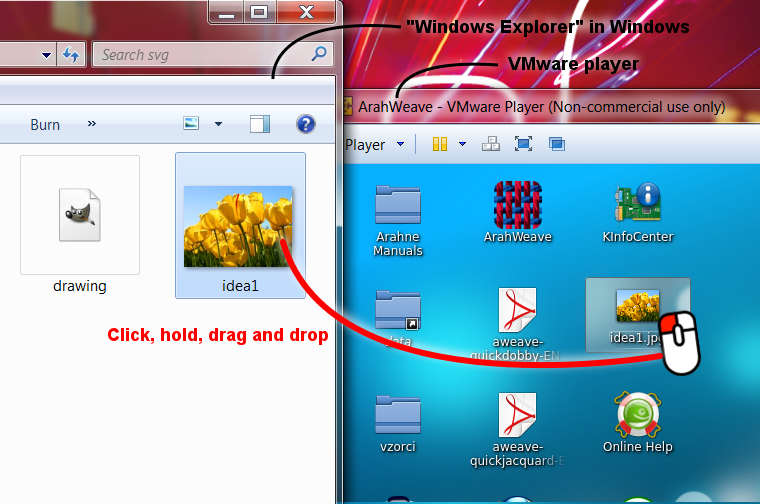 The virtual machine with Arahne DEMO software is ready for download from Arahne web site – Arahne DEMO software.
You will also find installation instructions and a quick tutorial on How to use VmWare.
Goodbye Ottavio Missoni, thank you for all the patterns
Details
| | | | | |
| --- | --- | --- | --- | --- |
| | | | Filters > Noise > Vertical | |
| | | | Filters > Wave > Horizontal | |
| | | | Filters > Zigzag > Vertical | |
| | | | | |
| | | | | |
| | | | | |
| | | | | |
As you may know, famous Italian knitwear designer Ottavio Missoni has passed away yesterday. Although his work started in knits, and we are in wovens, his eye catching joyful designs are instantly recognizable, much like a style of a modern artist. We feel connected to him in several ways. Firstly he was born in Dubrovnik, or Ragusa, as he liked to call it with Italian name. After second world war, when Italy lost the war and territories, he moved to Varese, small town north of Milan. It is from there where he started his business empire with his wife Rosita Jelmini. For success, and he had lots of it, you need both creative genius, hard work, and favorable economic climate. He was lucky to have all these in place. Ljubljana, the home town of Arahne, is located roughly halfway between Dubrovnik and Milano, and just like Missoni, Arahne found its first successes in the northern Italy. If you use ArahPaint, you probably know that we have several filter functions, which allow you quick creation of Missoni - like patterns.
Thank you for the inspiration, Ottavio Missoni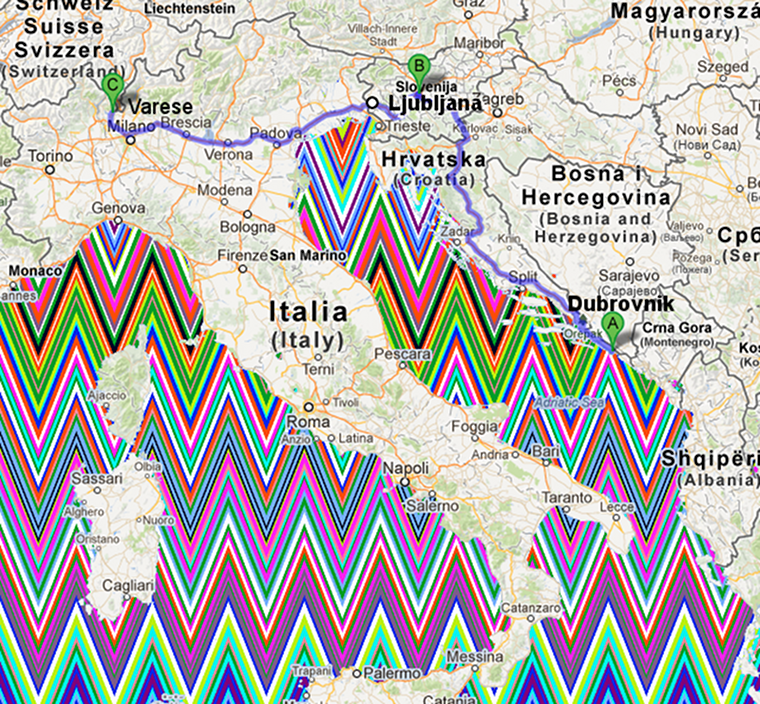 Say goodbye to floppies
Details

Do you remember paper cards for jacquard, and the revolution of first electronic jacquard, which supported floppies? That was over 20 years ago, most large mills now use network to transfer designs, while some smaller ones are stuck with once cute 3,5'' floppies.
This is a big problem for Stäubli JC4 controllers, where it is virtually impossible to get a network card, while new computers do not have internal floppies. What used to be a nice solution, is slowly turning into a nightmare. External USB floppy is difficult to set up, and for some non-DOS formats, like Stäubli JC4, special tricks are needed to write such floppies.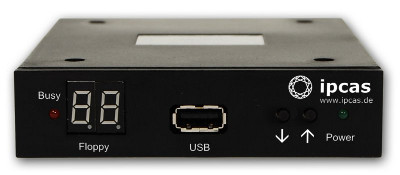 There is a solution now. A floppy emulator is available on the market. You insert it in your jacquard controller, in place of floppy drive. No other changes are necessary on the controller, as controller will "think" it is still using the floppy, but it will actually read USB memory key. The USB key needs to be formatted in a special way, and CAD software needs to write it in correct format. Arahne has solved this problem, and in ArahWeave 6.1j you will find "Floppy emulator" as one of the write destinations in "Save cards for production".
You can buy floppy emulator from Stäubli or from other companies.