New PANTONE® color libraries
Details
Arahne software is a licensed PANTONE® user for more than a decade. Our clients enjoy the advantage of having an accurate method of selection, specification, communication and reproduction of colors. In addition to the PANTONE® FASHION + HOME, which has became an industry standard, we have now added three more PANTONE® libraries: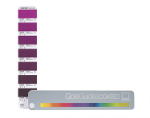 Solid Coated PLUS SERIES
Solid Uncoated PLUS SERIES
GoeGuideTM COATED
The new libraries are used mostly in the graphics industry, and having them in the textile CAD system is handy, when your customer does not know the right PANTONE®.
Arahne's client awarded
Details
One of our clients, designer Valentina Kočevar, creates her designs with Arahne software for seven years. Her advanced approach to textile design was noticed by the academia and the creative industry.

 

She received a prestigious award PROSPECTS, awarded by the BIG Institute.

 

Valentina Kočevar creates over four hundred fabric and print designs a year as a resident designer at Tekstina, weaving mill based in Ajdovščina, Slovenia.

 

Tekstina's clients include Christian Lacroix, Hugo Boss, D&G, Armani, Paul & Shark, Marina Rinaldi and Desigual.

 

Valentina combines different fabrics and techniques to create soft-feel fabrics for everyday use. Her inquisitive mind, playful spirit and creative sensibility brought her first major success in 2002 when her Graduate Fashion Design Collection was short-listed for the finals of the Mittelmoda international competition fashion show in Gorizia, Italy.
Training video for ArahDrape
Details
We have prepared a training video for ArahDrape. It shows how to make a perfect simulation of a fabric on sofa. The whole process is explained step-by-step so it's easy to understand for the beginners and it includes some tips and tricks that even advanced users will find useful.
New ArahWeave DEMO 5.3u version available for download
Details
A small selection of the new features:
full support for alpha channel transparency (RGBA) in fabric simulation export and in ArahDrape

ArahDrape can browse drape projects graphically

ArahDrape now supports loading of recent files with icon

Improved antialiasing in ArahDrape: multiply image size while drawing vectors and applying textures, and reduce back to original size while saving the mapped image

image browser allows filtering by image type and by image file format

Muller .UPT file format is now supported

multi-fabric print allows positioning of labels in any corner of the fabric
Installation in Thailand
Details
We have installed our software on over a hundred systems in three colleges in Thailand.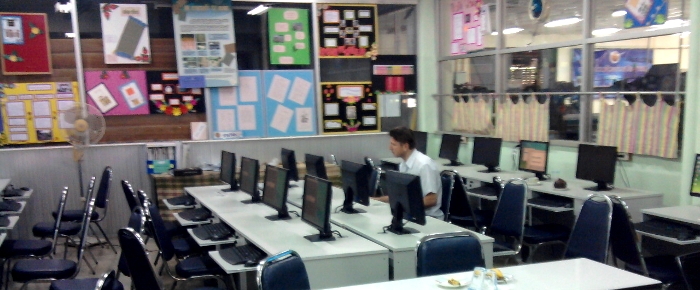 Sarapatchang Chaiyaphum College