Satin Textiles Co. has chosen Arahne
Details

Created: 05 November 2012

We are pleased to announce that Satin Textiles Co., Ltd. from Bangkok, Thailand, has chosen Arahne for designing jacquard upholstery fabrics.
Satin Textiles, textile manufacturer of high quality jacquard upholstery and decorative home furnishing, has been engaged in the textile business since 1986. The owners of Pasaya brand export their fabrics to Europe, Australia, USA, Japan and the countries in Asia.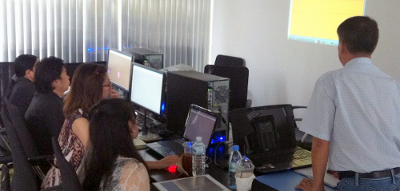 With design department and production in separate locations, Satin Textiles needed a flexible software with realistic fabric simulation to manage the collection development.
Arahne's constant improvement, development of custom functions and excellent support will help increase Satin Textile's competitiveness and the capacity to deliver high quality, innovative products.