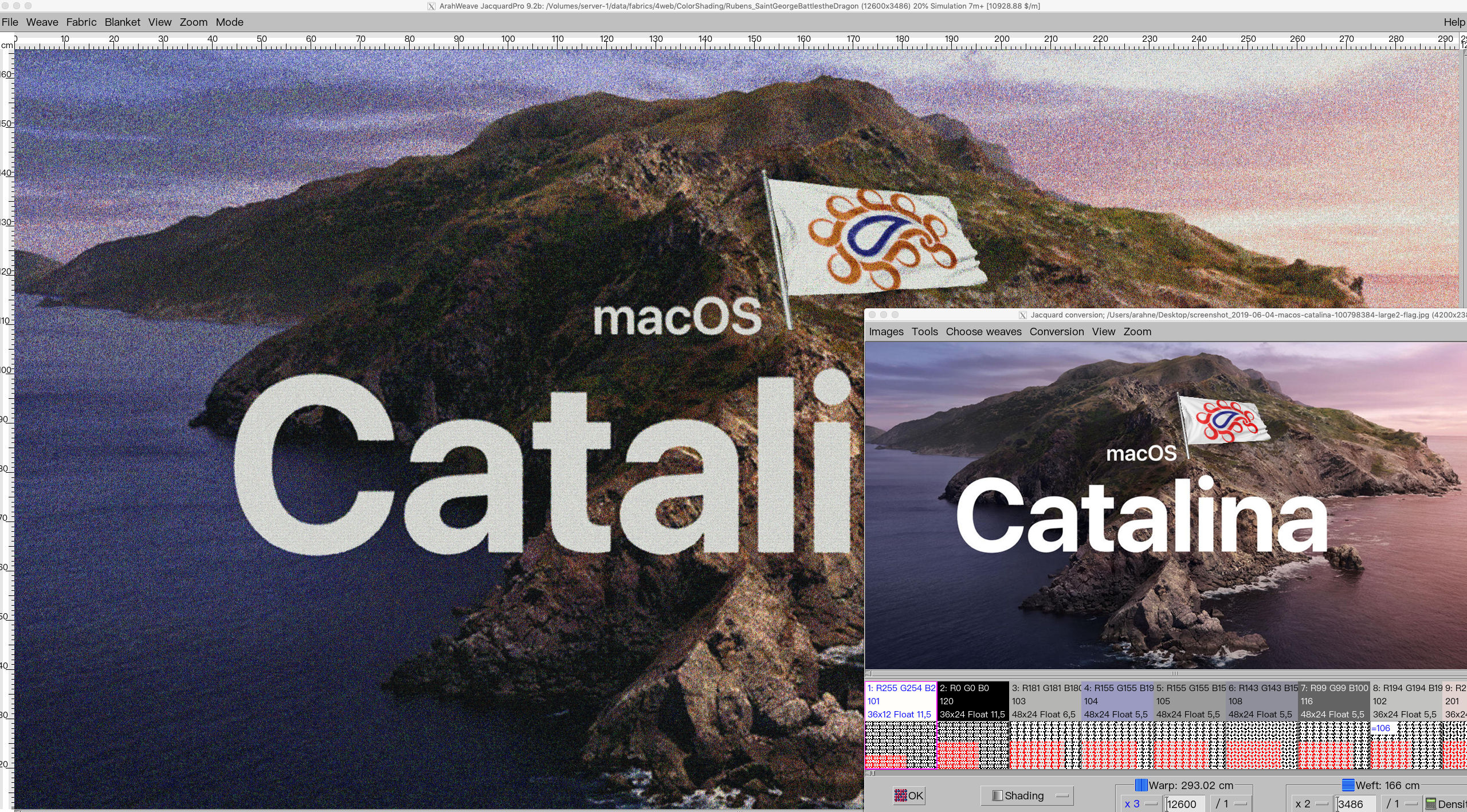 ArahWeave and ArahDrape supported in Mac OS Catalina
Dear Mac users, we finally landed on the shores of Catalina and settled on its land!
After months of struggle,  64-bit ArahWeave and ArahDrape are ready&working. Users of Mac OS Catalina operating system can now begin working with ArahWeave and ArahDrape on their computers.
Customers with valid yearly support will receive the 64-bit version for download (if we haven't sent it already, please contact us: arahne@arahne.si).