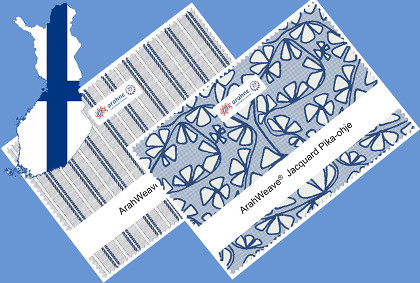 ArahWeave Quick Start Instructions now also in Finnish!
Dobby and Jacquard Quick Start Instructions are now also available in Finnish.
If you want to quickly learn the basics of Dobby and Jacquard design in ArahWeave CAD software, it is best to start with our Quick Start Instructions.
You will discover how to create fabric simulation by inserting some of the essential fabric technical data such as: warp and weft thread pattern, density, weave structure, yarn colors, yarn composition and even learn how to use Jacquard Transformation window to design beautiful jacquard fabrics and save the jacquard card for production.
So, what are you waiting for! Click on the image below to open the Quick Start pdf, download it and start learning now.
Quick Start Instructions are also available in English, Italian, Polish, Chinese (simplified and traditional), Thai and Turkish here.