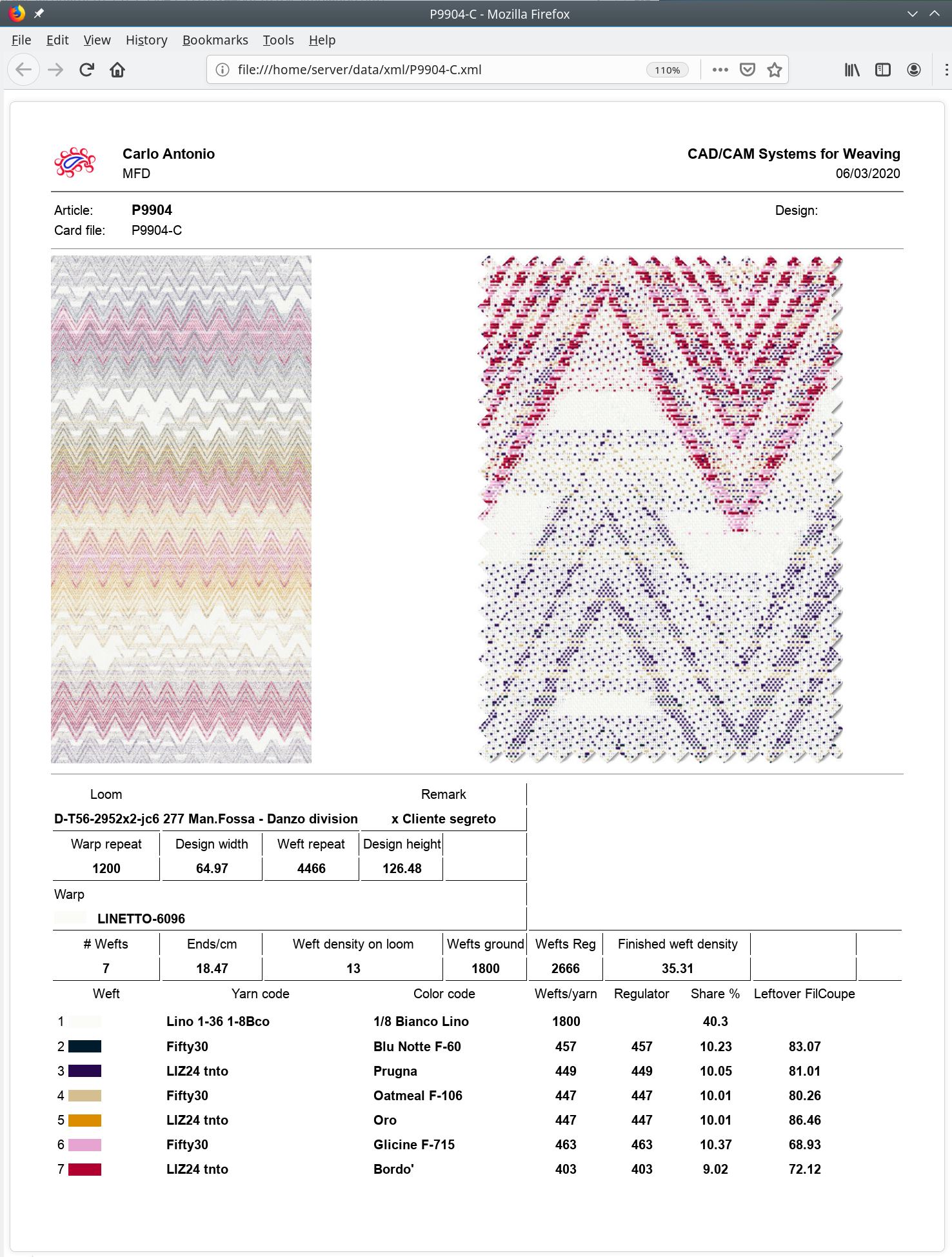 Ask for your own customized fabric technical datasheet
Producers of different fabrics require different fabric technical datasheet. If you are making a shawl, your technical datasheet will look different than the one for making blankets. In ArahWeave you can already make a technical datasheet using HTML, but it has its limitations and can be customized only to a certain level.  By using XML with XSLT we solved this problem. All the fabric data is stored in XML, and by using XSLT we can make a customized datasheet from the information available in XML and display it in HTML. Customers can choose which data is relevant to them, and use it in their datasheet.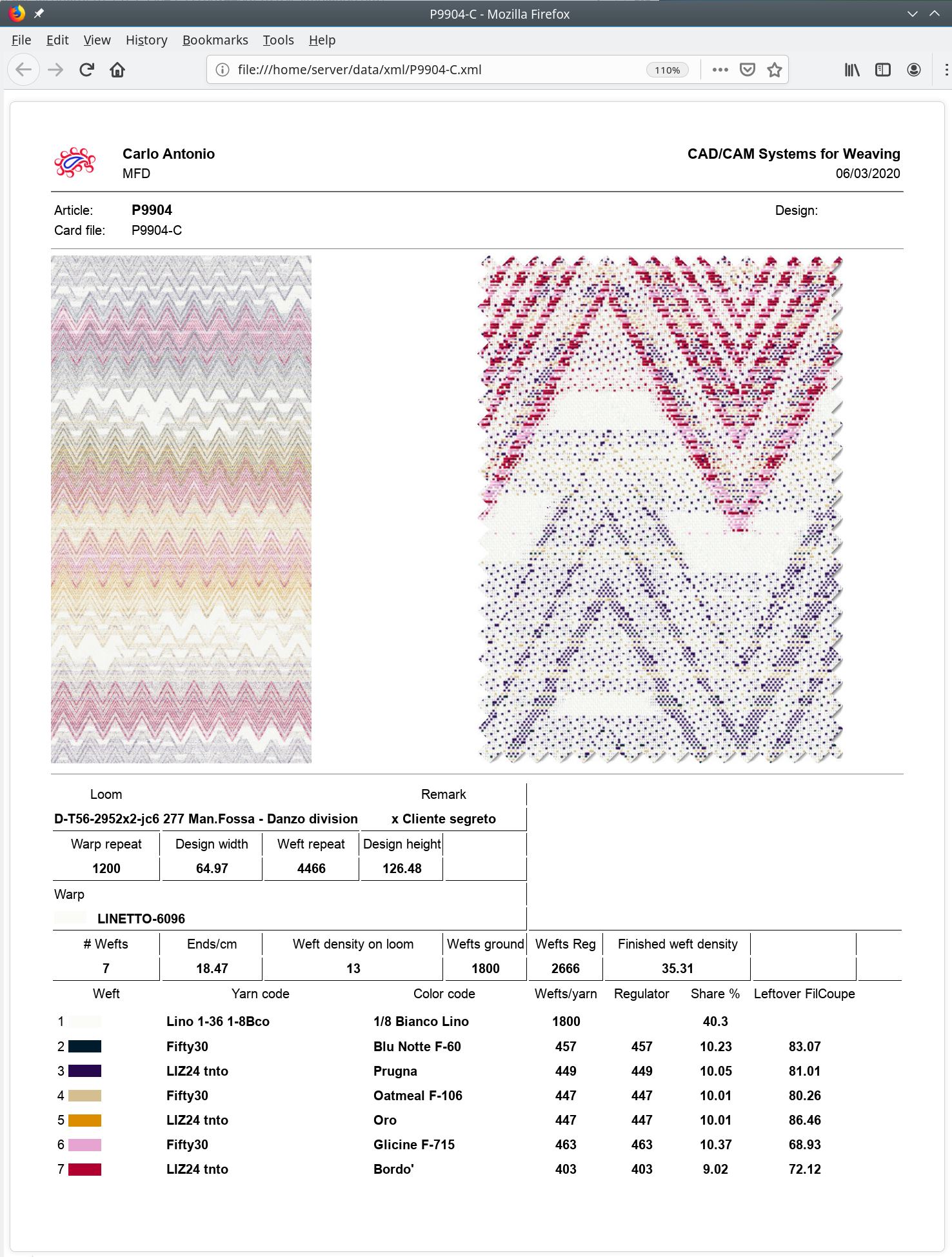 A customized fabric technical datasheet made from XML opened in browser
Making a customized datasheet is a payable option available to customers with ArahWeave DobbyPro and JacquardPro. If the customer is tech-savvy, we also provide sample XSLT files, so they can modify the printout according to their wishes and capabilities.
The design used in Arahne sample technical data sheet is the property of Danzo Srl.