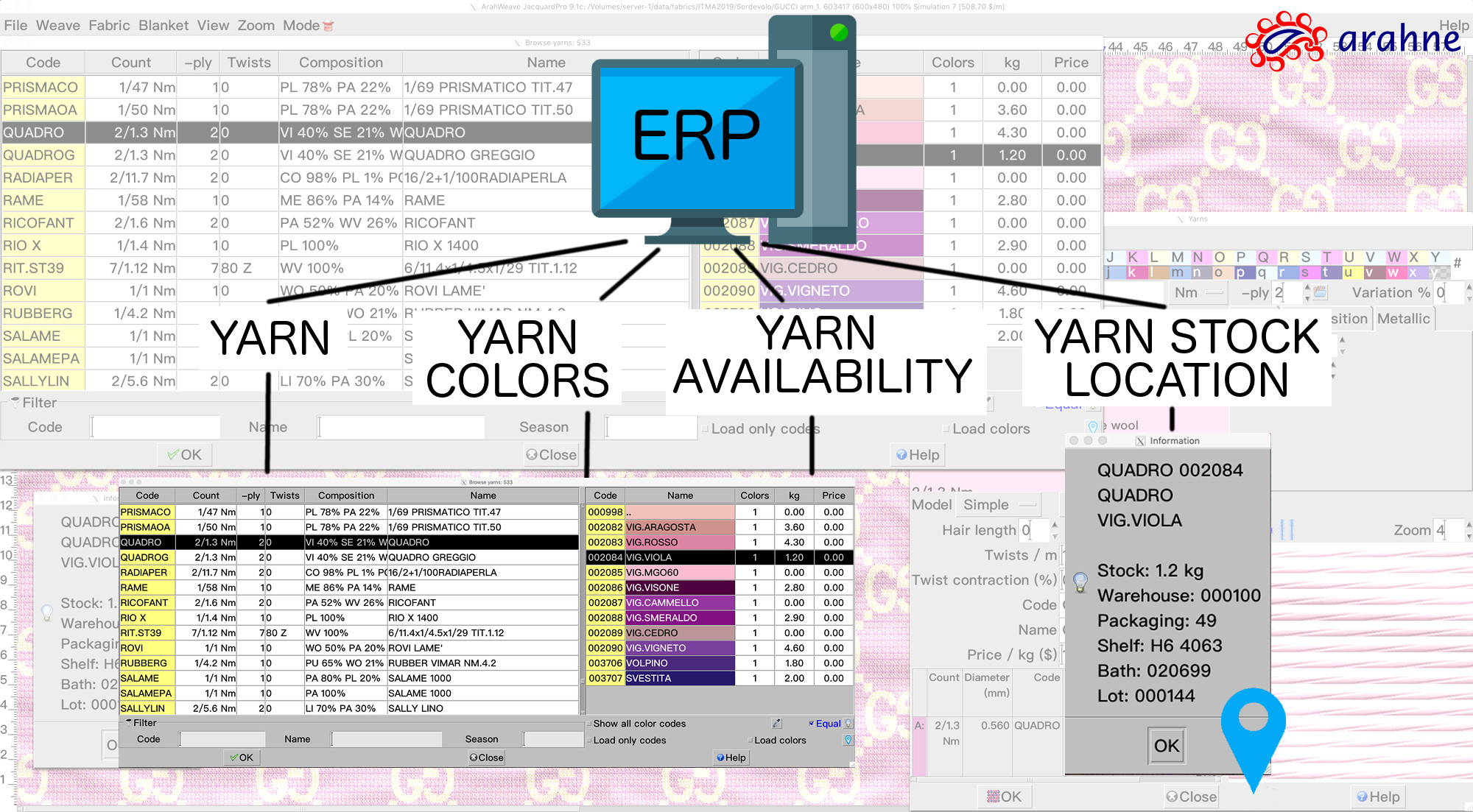 Integrate ERP with ArahWeave CAD
How would you like to know which yarns and yarn colors are available? Even check the yarn location? That is all possible with integrating ERP and ArahWeave CAD. From ERP you can import the following data to CAD:
YARN
YARN COLORS
YARN AVAILABILITY
YARN PRICE
LOCATION OF THE YARN STOCK
Updated data in ERP is automatically transferred to ArahWeave CAD, so you will always know, which yarns are available at the moment and where.
Screenshot from ArahWeave showing imported Yarns (Code, Count, -ply, Twists, Composition, Name), Yarn colors (Code, Name), Yarn availability (kg), Yarn price, and Location of the yarn stock inside the Information window at the bottom-left.