Installation instructions
Click on the button bellow to download the arahpaint5.dmg file or arahpaint6.dmg file. We encourage you to try both.
Go to the Downloads folder and double click the .dmg file.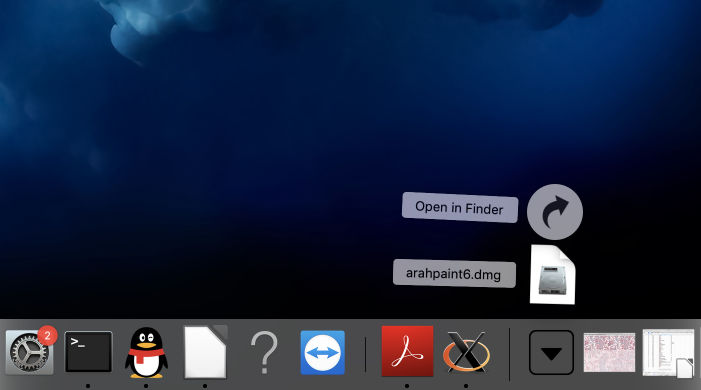 A new Finder window will appear. Drag and drop the ArahPaint icon into the Applications folder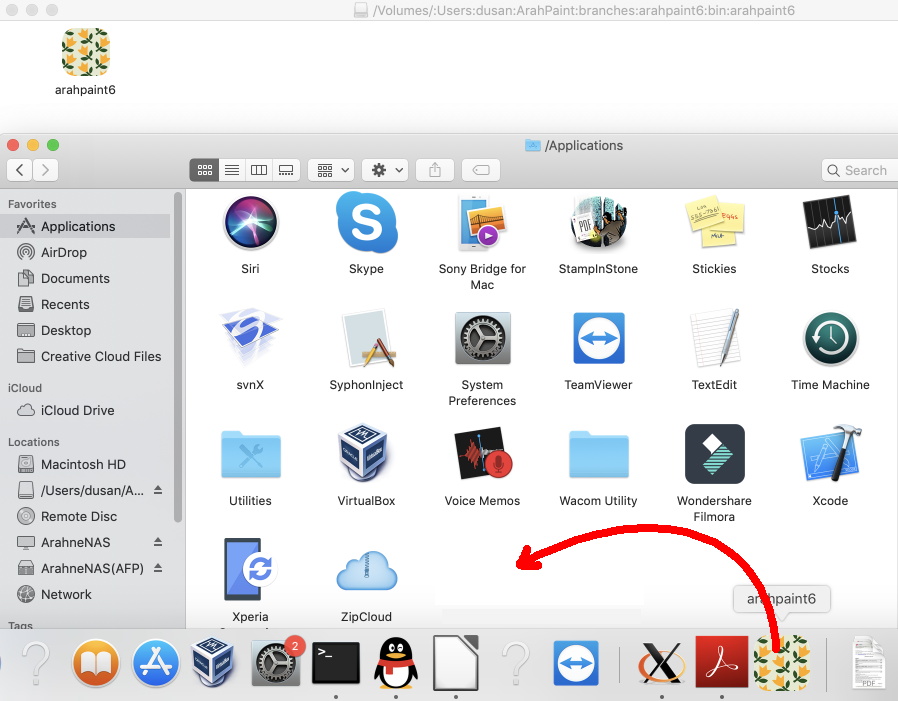 Before running ArahPaint5 for the first time, you have to give it permission to run. Click with right mouse button on the ArahPaint5 icon, and choose Open from the menu.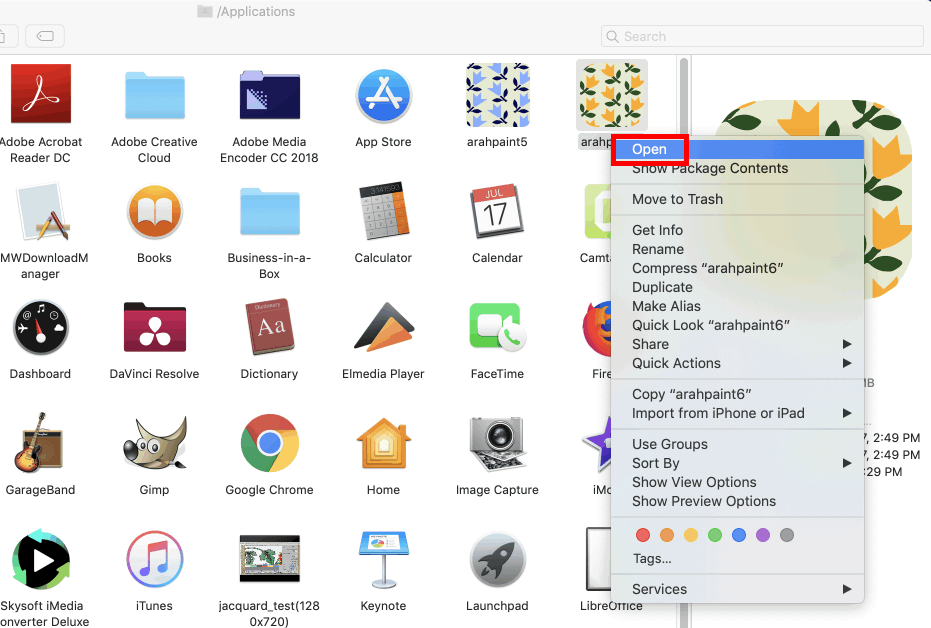 Click Open in the pop-up window.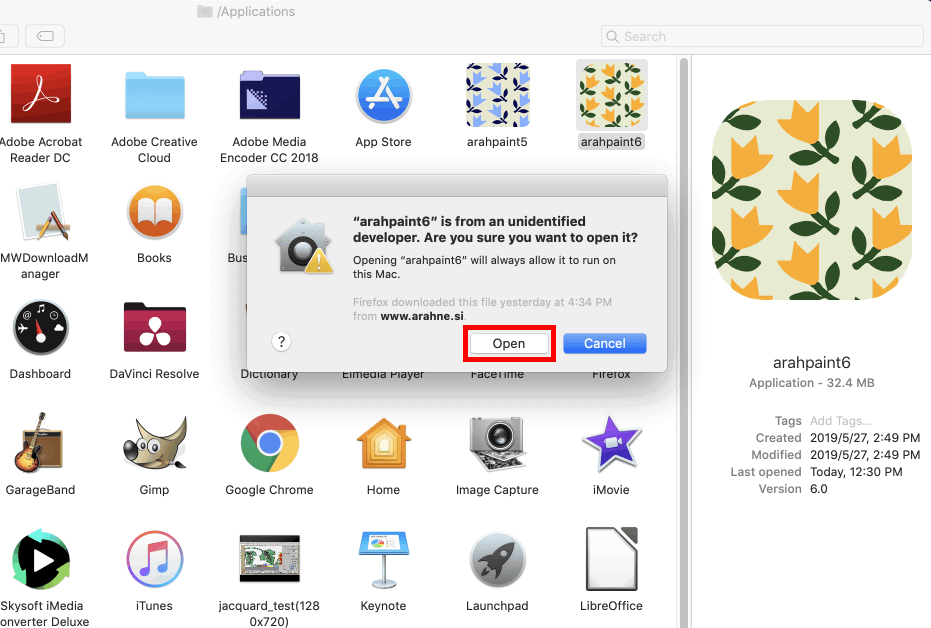 ArahPaint5 has permission to run now, and you can start it with the double click. You can run ArahPaint from your Application folder or place it on your Dock.
To place ArahPaint on the Dock, open the Finder and go to Application folder. Find ArahPaint and drag and drop it to the Dock.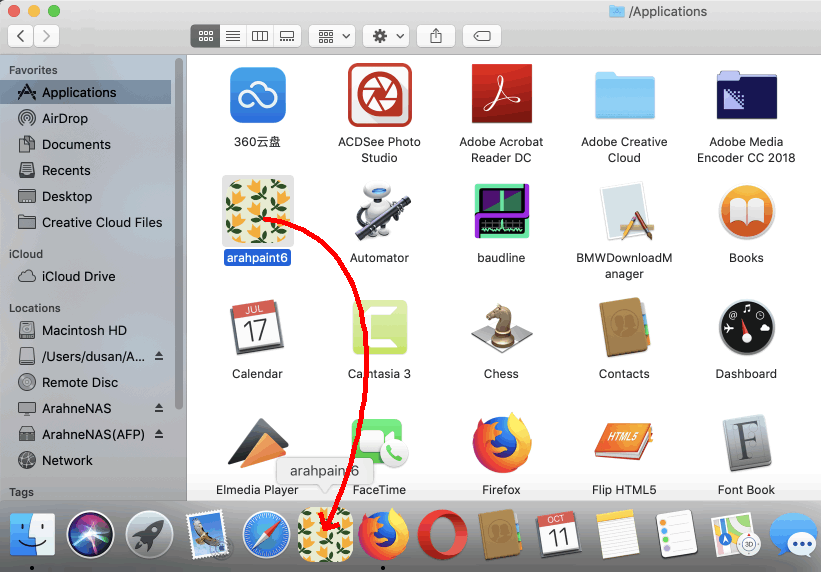 You are ready to start using ArahPaint..
.