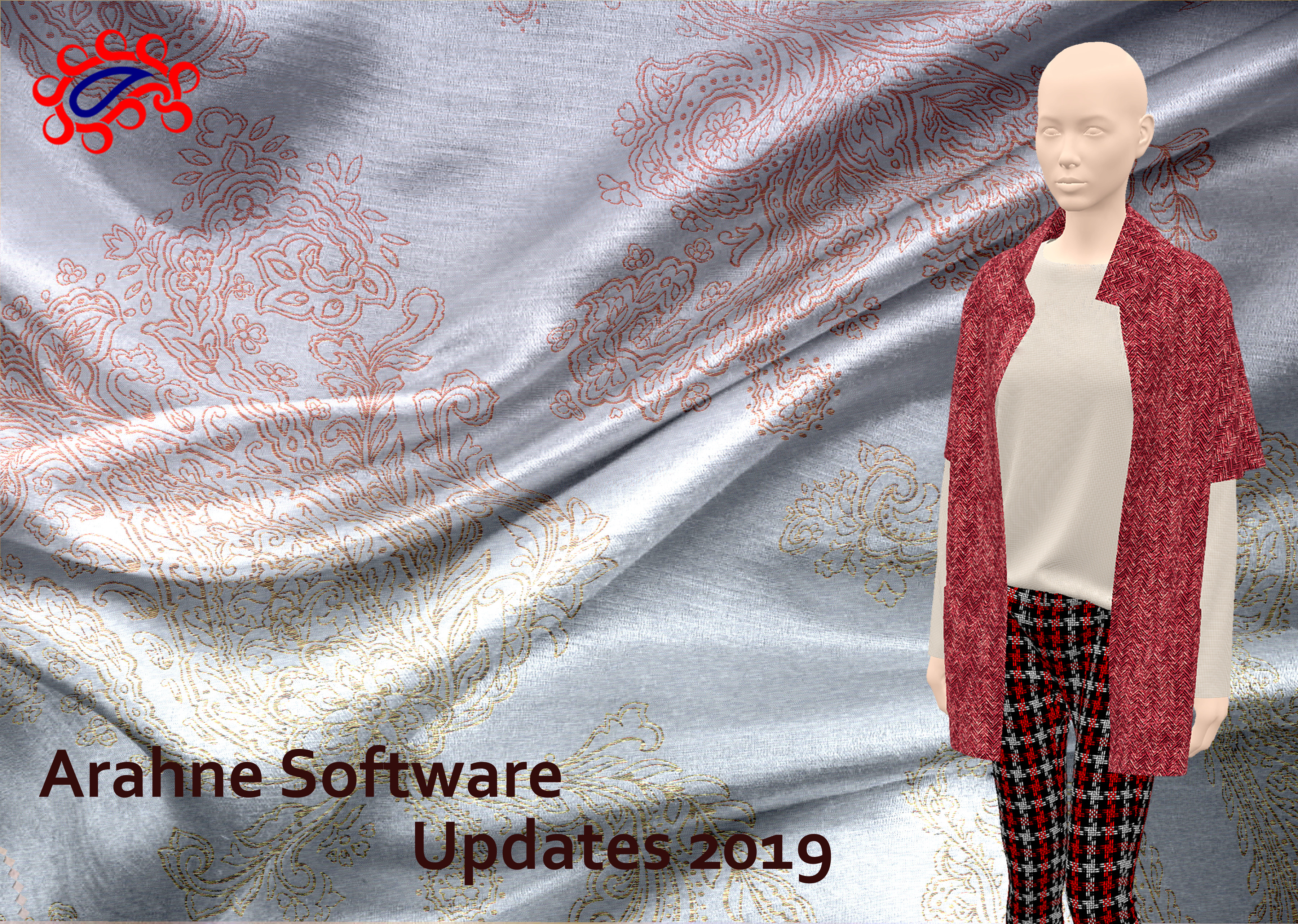 NEW Arahne Software Updates 2019
ONE YEAR HAS PASSED AND NEW ARAHNE SOFTWARE UPDATES ARE OUT AGAIN! ?
We prepared a short document, presenting a selection of interesting new features, that will make your work even easier. New features include new loom and drawing-in machine support, import yarn parameters and yarn stock location from ERP to CAD, new manual translations, new functions in Variants, improved fabric simulation, autosave image function, new product ArahView3D, and much more. Click on the image below and see what's new.
ENGLISH:
Latest full version of ArahPaint, can be downloaded from our website: https://www.arahne.si/learn-support/software-demo/
If you would like to upgrade ArahWeave CAD to the latest version and receive yearly support, or if you are interested in our new products, contact us: arahne@arahne.si