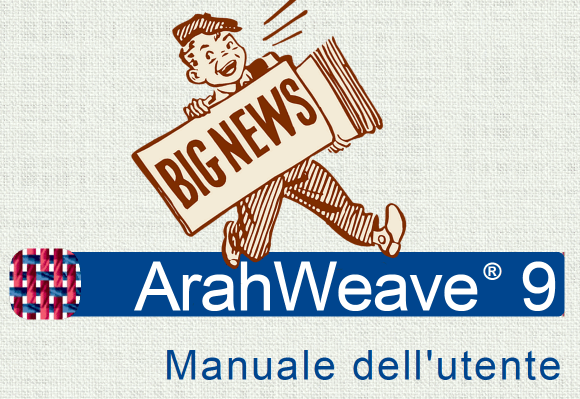 ArahWeave manual translated to Italian
Arahne's customers are from different continents and countries all around the world, from Europe, Asia, North Africa, South America to USA. Our programs are already translated into 16 different languages (Bulgarian, Catalan, Chinese (Simplified and Traditional characters), Dutch, English, Finnish, French, German, Italian, Macedonian, Polish, Russian, Slovenian, Spanish Thai, Turkish) and we are investing in translations of the manual as well.
We are happy to announce, that a new, completed ArahWeave 9 manual in ITALIAN is finally out! The manual has 280 pages with the latest detailed descriptions of the software functions, equipped with 400 color illustrations from the software for easier and faster learning. The manual is available for download here.
If you have a valid assistance contract, I suggest you don't print it, because you will receive it printed in color as part of technical assistance. We thank our customers for their patience, and to everyone who helped us translate it.