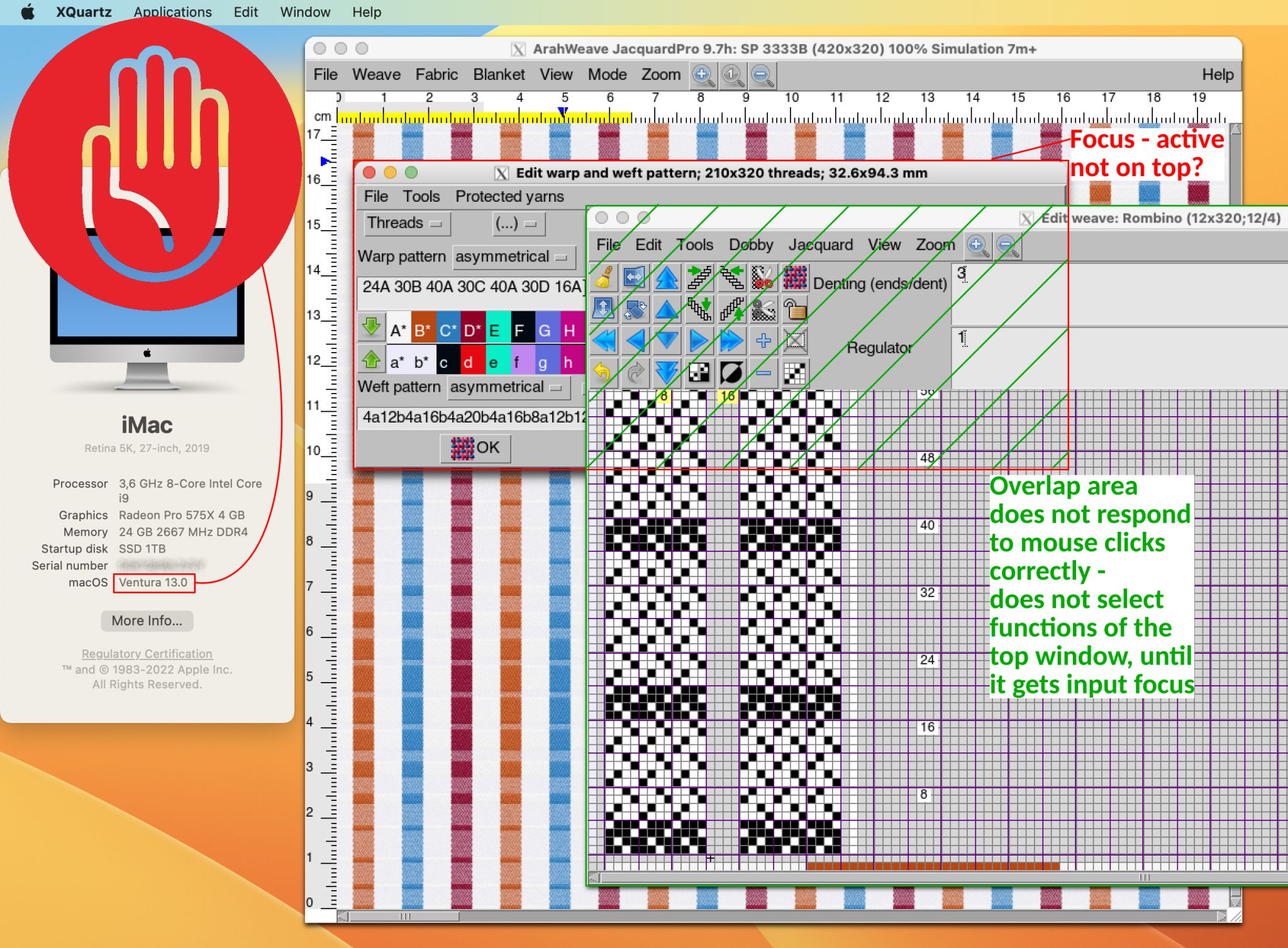 For Arahne software Mac users: Do not upgrade Mac operating system to Ventura just yet
Please do not upgrade to MacOS 13.0 Ventura just yet.
We have posted previously that ArahWeave CAD works correctly with the latest MacOS Ventura. The program does work, but there is a bug in the way XQuartz handles windows on Ventura. When windows overlap, the active window is not shown on top, and user can not call the correct functions on the overlap area, unless they click on the area out of overlap, or call window management functions from XQuartz menu. So we ask you to delay the upgrade to Ventura, until an update of Ventura or XQuartz solves this issue. We can not solve it ourselves, since our software is working correctly.