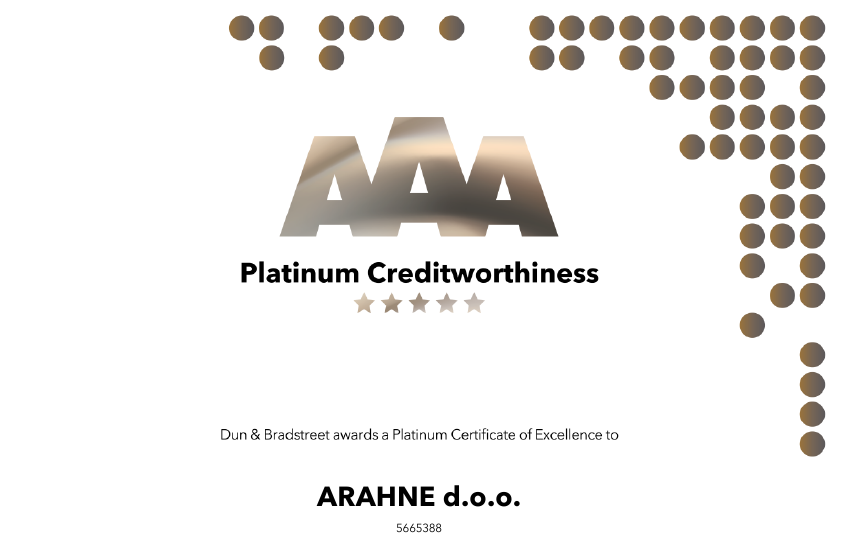 Arahne is proud to receive the Platinum Creditworthiness Certificate of Excellence
We are pleased to announce that Arahne has met gold creditworthiness criteria for the last three years (2020, 2021, and 2022) and has been awarded a Platinum Creditworthiness Certificate of Excellence.
The platinum credit rating is awarded by Dun & Bradstreet d.o.o. exclusively to companies that have the highest credit rating of AAA Gold for three years in a row. Companies that demonstrate platinum credit rating excellence represent the most reliable, credible, and low-risk business entities for cooperation with all business partners.
Companies with platinum credit rating excellence are doing extremely well and have a very low likelihood of registering any of the following negative events over the next twelve months:
– bankruptcy, compulsory settlement, or liquidation (< 0,08% probability)
– deletion of the entity from the companies register (< 0,81% probability)
– freezing of bank accounts for over 90 days and listing as tax defaulter (< 0,41% probability)
Our results guarantee that we will be your reliable and trustworthy partner also in the future.