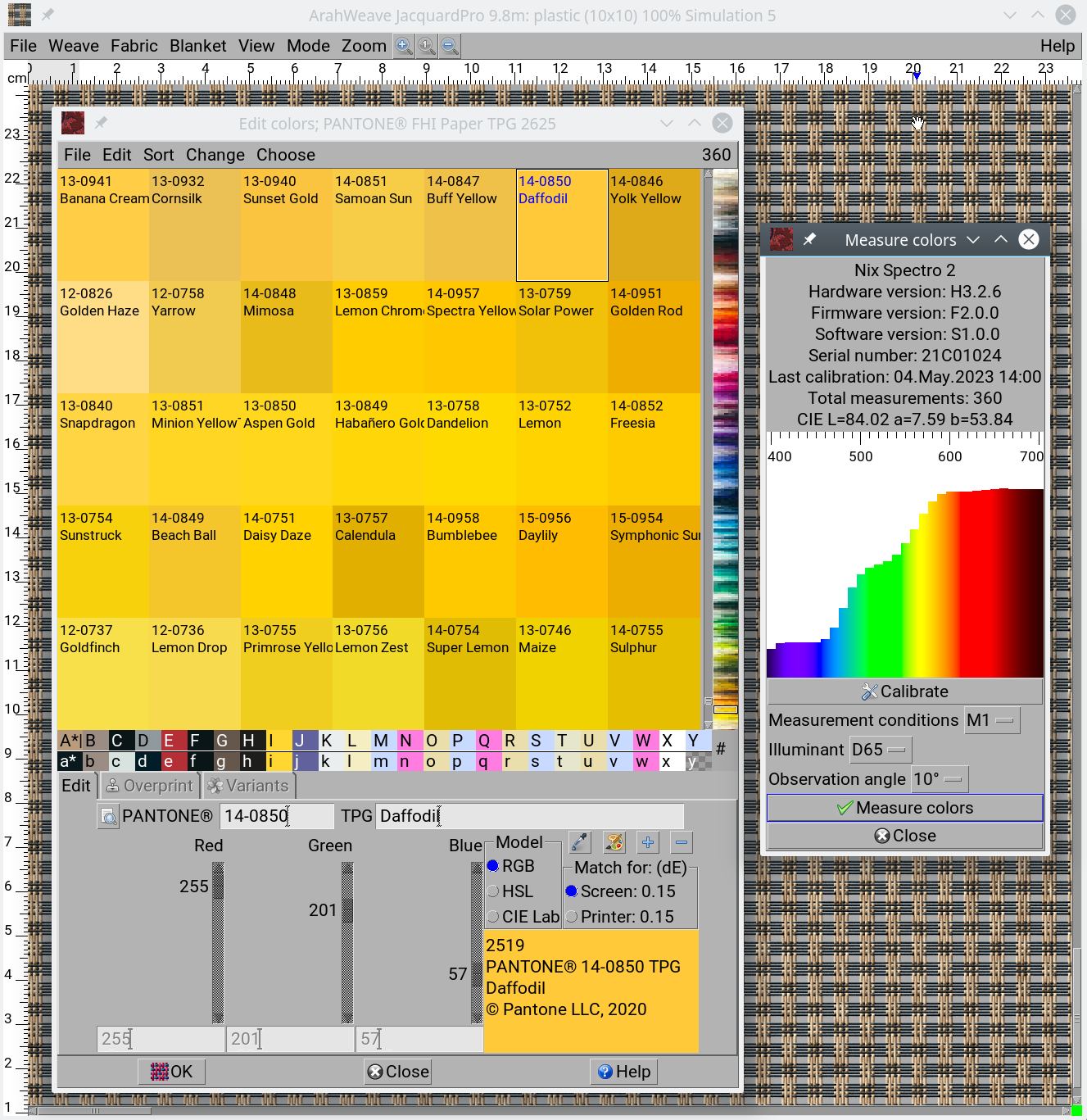 ArahWeave supports direct color measurement from Nix Spectro 2
ArahWeave now supports direct color measurements from Nix Spectro 2, a professional-grade, pocket-sized, and cost-effective spectrophotometer. You can import measurements from Nix Spectro 2 and save them as CIE L, a, b values in the software. It enables you to construct digital color libraries ready for use in fabric simulations.
Weaving mills have their own yarn color libraries, and ArahWeave has long supported color measurement in CIE Lab. However, spectrophotometers can be quite expensive for many users, or color data transfer from the dyeing lab was difficult to obtain or hampered by incompatible formats. This is why we have made the direct interface with the Nix Spectro 2 spectrophotometer, so that clients may simply measure the colors of their own yarn collections.
You can be certain of the accuracy of the measured colors. Besides CIE Lab values in D65 and 2° or 10° observation angle, you also get full reflectance data. You can also switch measurement mode to M2 to block the effect of optical brighteners (which happens on bleached paper and on some cotton yarns). And best of all, it is quite affordable.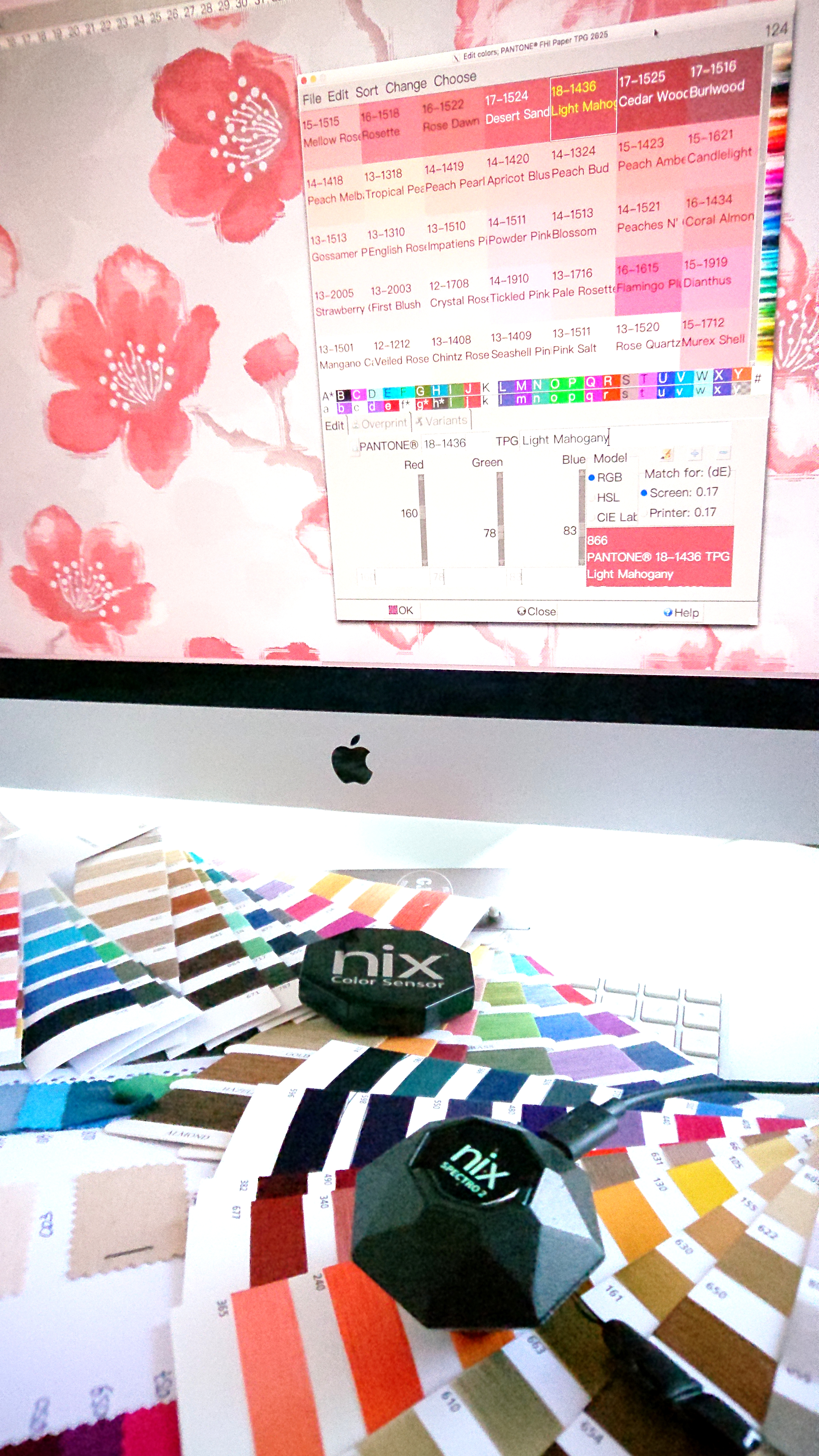 Measuring yarn colors with Nix Spectro 2 and display of the color palette in ArahWeave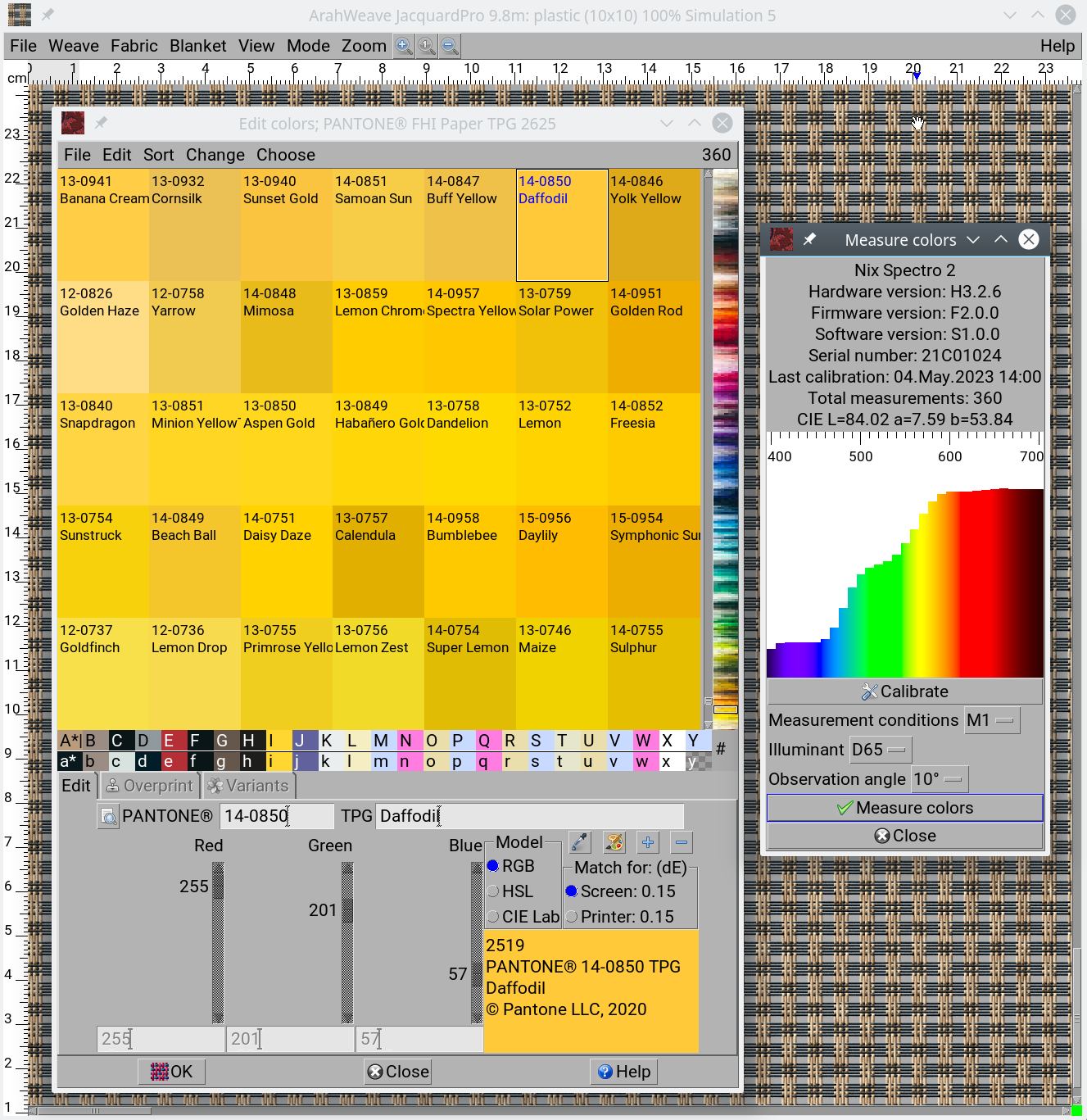 The user interface of Nix Spectro 2 measurement in ArahWeave