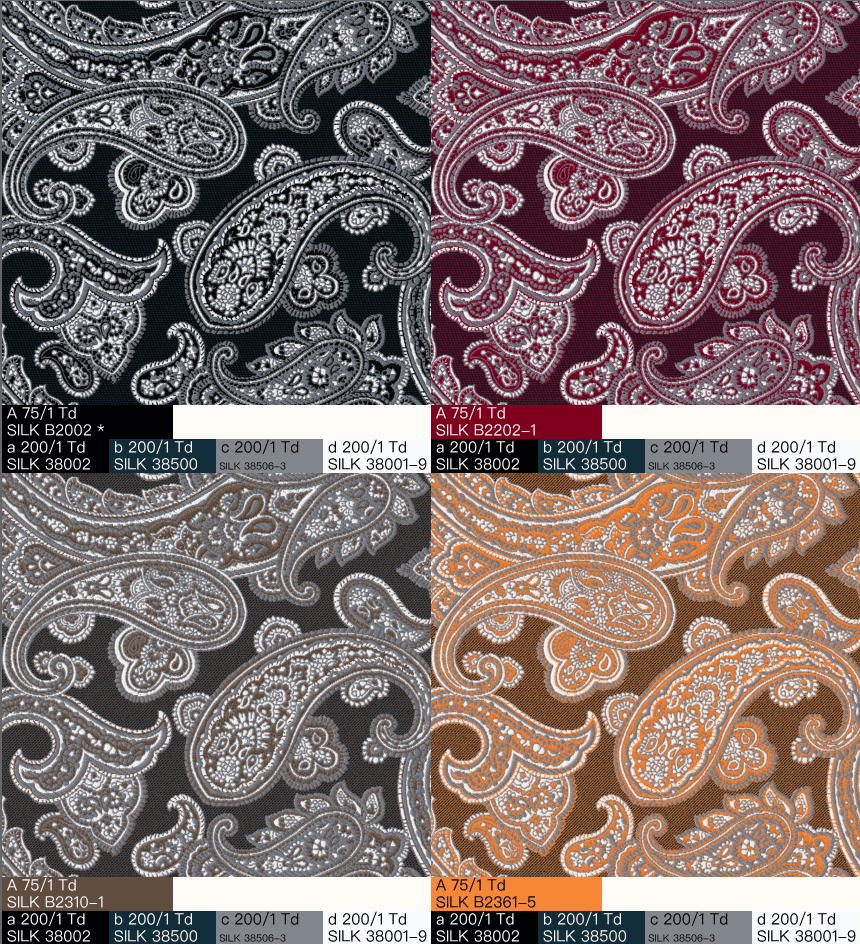 Easily design fabric in different color variants
Variants function is a very useful and easy-to-use tool for making different color variants for your fabric design. You can make up to 500 different color variants for weft, warp, or warp&weft, and store them in one file. Recently we added a few new functions, that will make working with variants even faster and easier. In the previous version, you could see the fabric variant simulation, only if you clicked on it to display it in the main window. Now all the fabric variant simulations are shown inside the Variants windows, below the yarn colors. Another addition to the Variants window is that you can copy/paste the yarn count from one variant to all the others with just one click (select the yarn and then click Copy, and the selected yarn will be copied to all other corresponding yarns).
To summarize, the newly added functions are:
see the preview of the fabric color variants directly in the Variants window (with the addition to reset or continue the design pattern, which can be useful for big repeats)
copy/paste the yarn count from one variant to all the other variants in just one click
See this video tutorial to learn how to create color variants.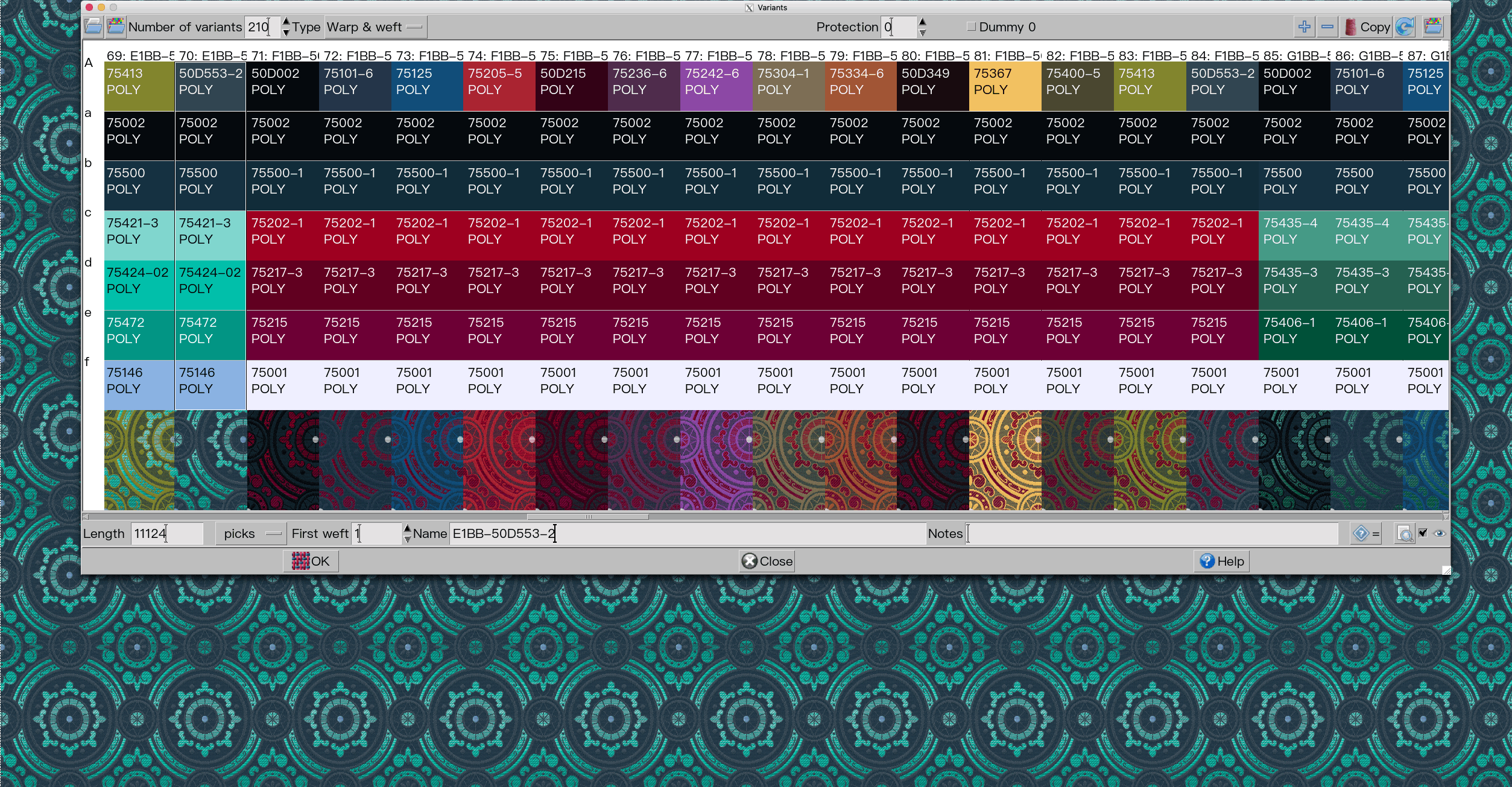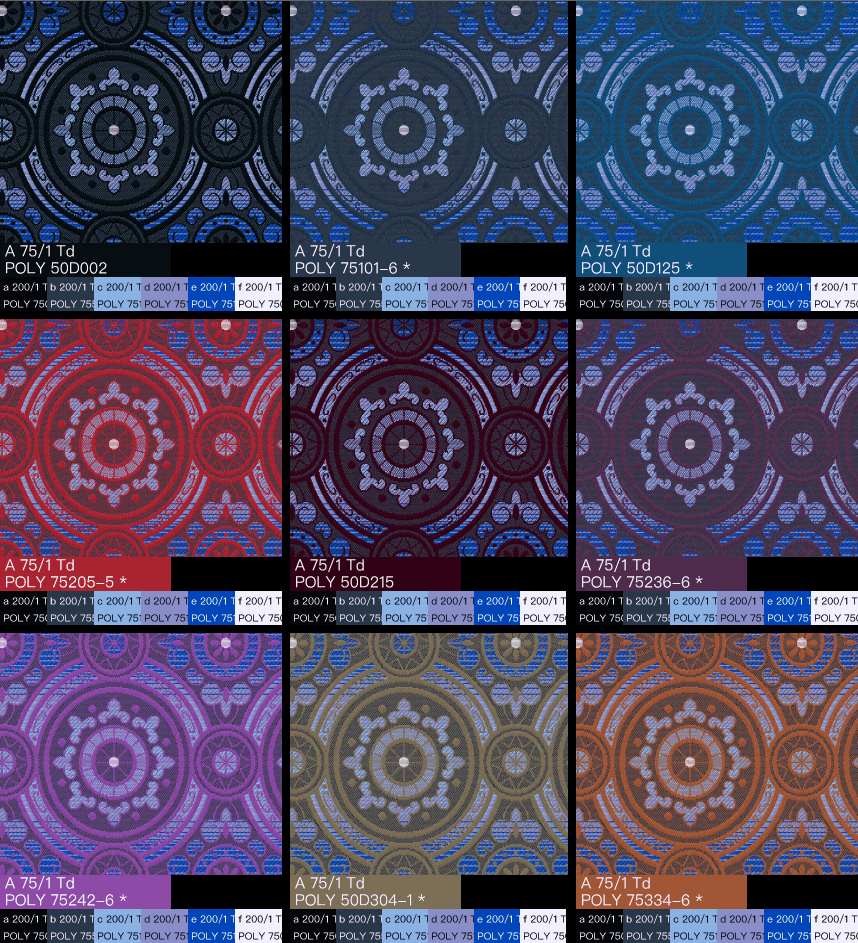 The fabric design is the property of Randa International.