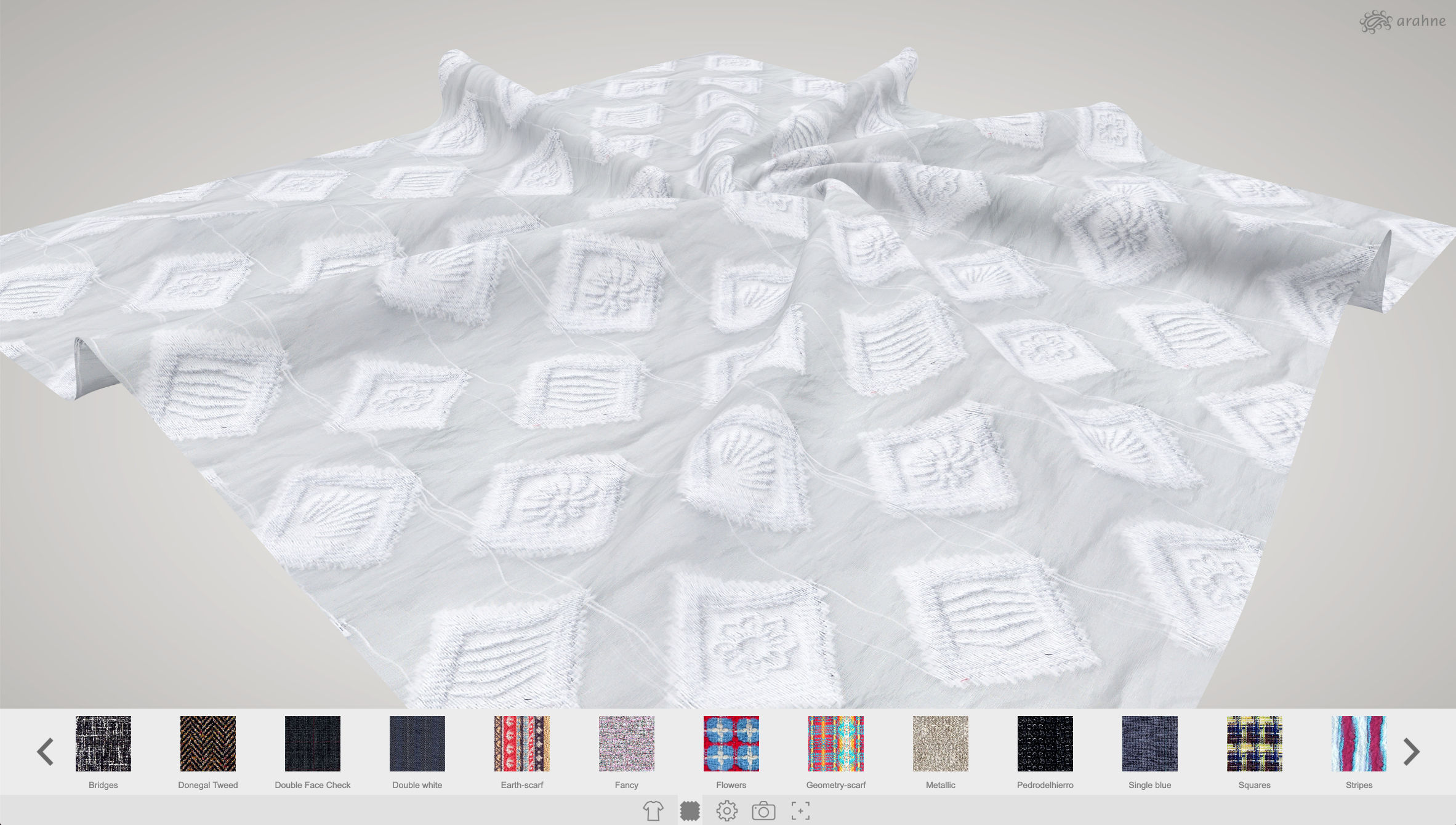 Apply photographed or scanned fabric images to 3D models in ArahView3D
In ArahView3D you can now apply scanned or photographed fabrics and print designs on the 3D model. Previously you could only apply fabric simulations made in ArahWeave.
ArahView3D has a large selection of prepared 3D models, from shirts, upholstery, linen, scarf, bags, clothing, coats, curtain, tie, and fabric sample models in different sizes. We prepared a short selection of photographed fabrics and imported them into ArahView3D. It's working online, so you can check it out and play with it here.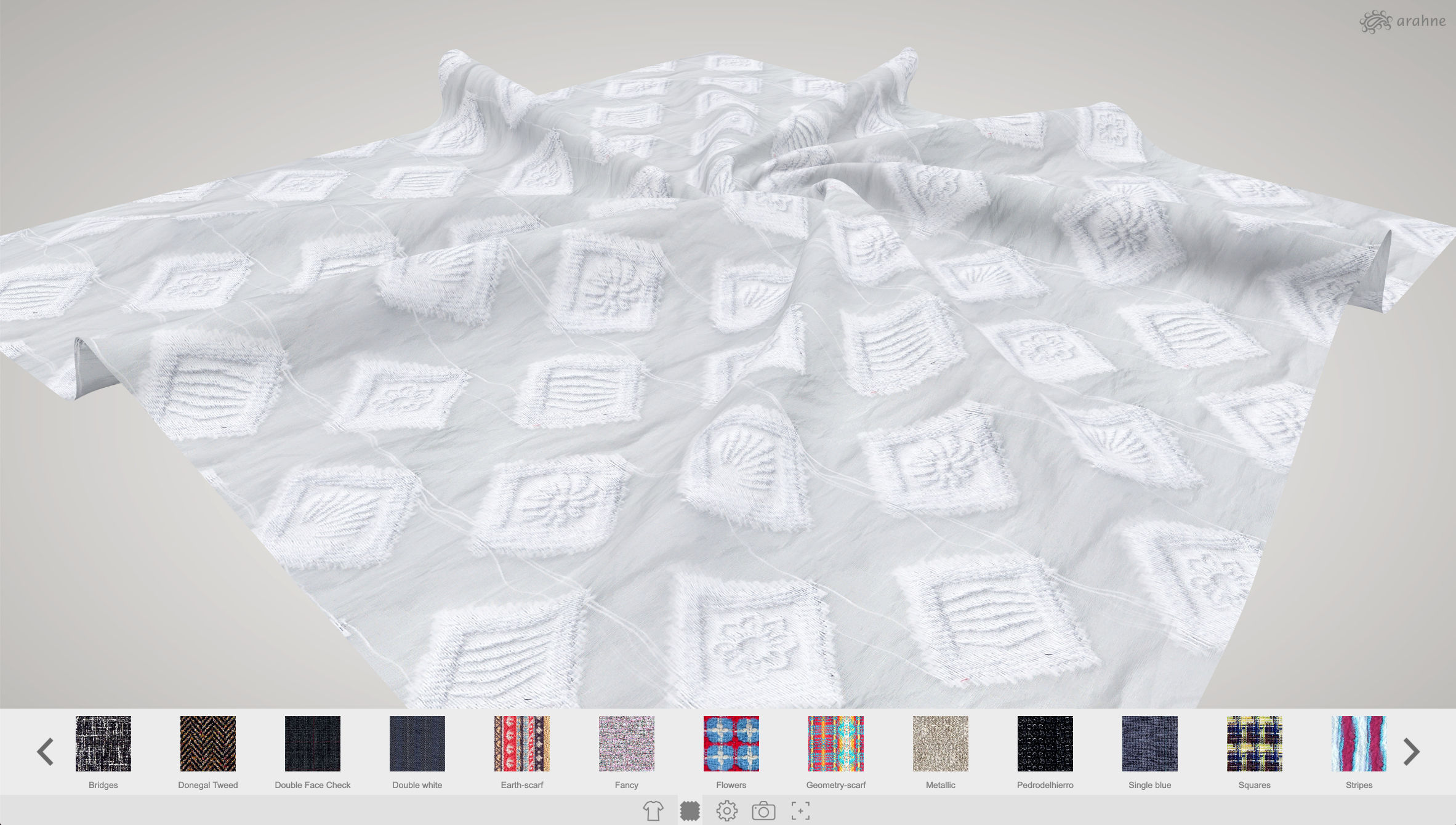 ArahView3D is a separate application that can be integrated with ArahWeave. More information regarding ArahView3D can be found on our webpage, or write us to our E-mail: arahne@arhane.si
Some of the fabrics and print designs in the online presentation are the property of Decobel, Filippo Uecher, Tekstina, Pendleton, and Lanificio di Sordevolo.