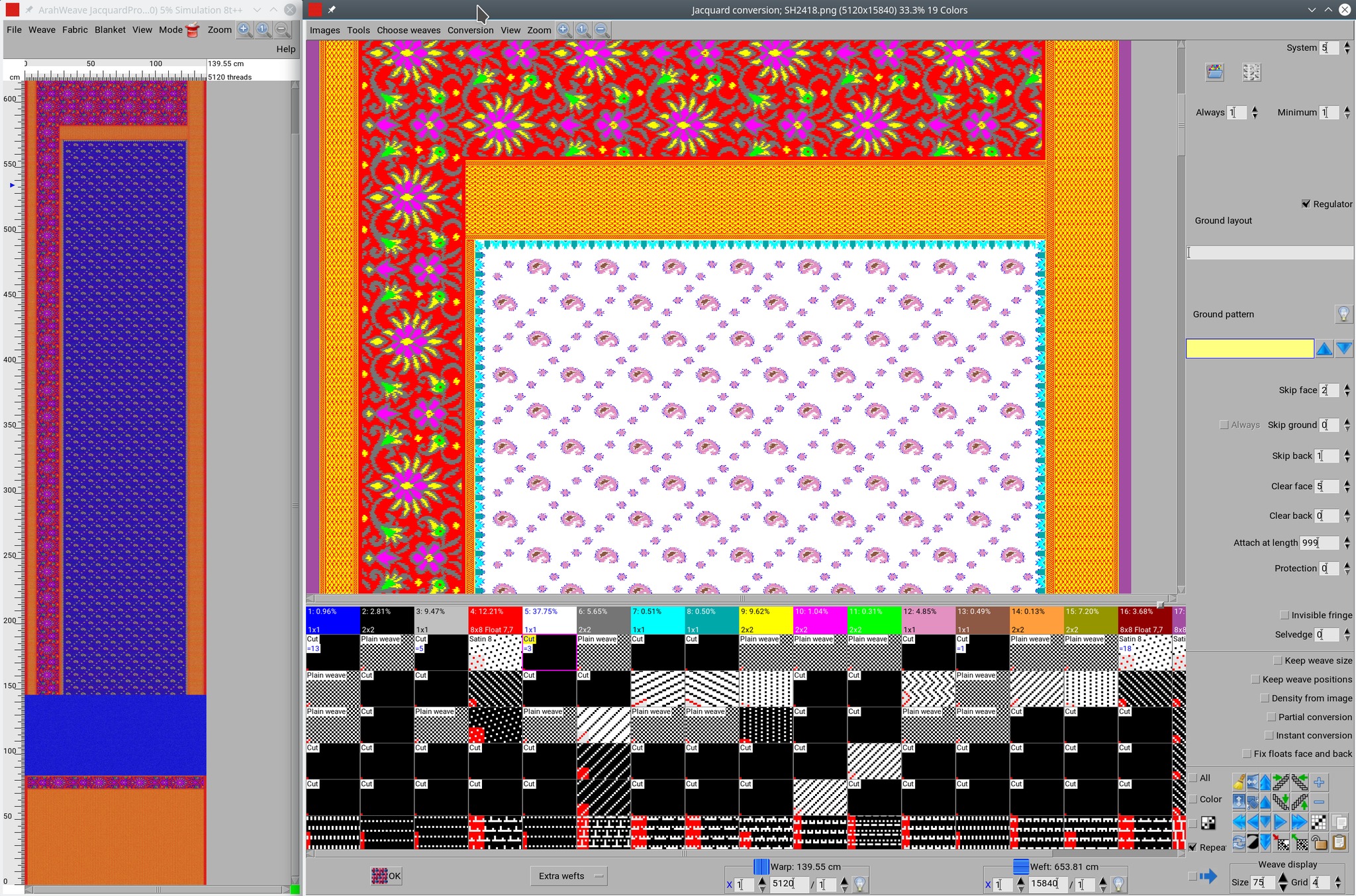 ArahWeave allows saving of jacquard single files for Stäubli, Bonas and Grosse, on more than 10 floppies
Numerous jacquard manufacturers support multi-floppy jacquard formats (Stäubli JC3, JC4, JC5, Bonas, Grosse) and ArahWeave supported splitting and saving of a single card file on multiple floppies. However, a single card file could only be split to 10 floppies.
A customer of ours in India creates very large saree designs, writes them to a USB key formated for floppy emulator in Grosse.wea format, and needs 23 floppies because the design has 48820 wefts. Grosse, a German Jacquard producer that the Chinese acquired about 2010, closed its doors in 2017. Grosse jacquards are hence fairly rare on the market. In order to facilitate the saving of a single design on more than 10 floppies, we made improvements to the ArahWeave program.
We put in extra effort to make this unusual application practicable, and as a result, the customer won't have to spend 100.000 EUR on a new jacquard loom to weave their large and complex sarees in the future.
Saree fabric simulation in ArahWeave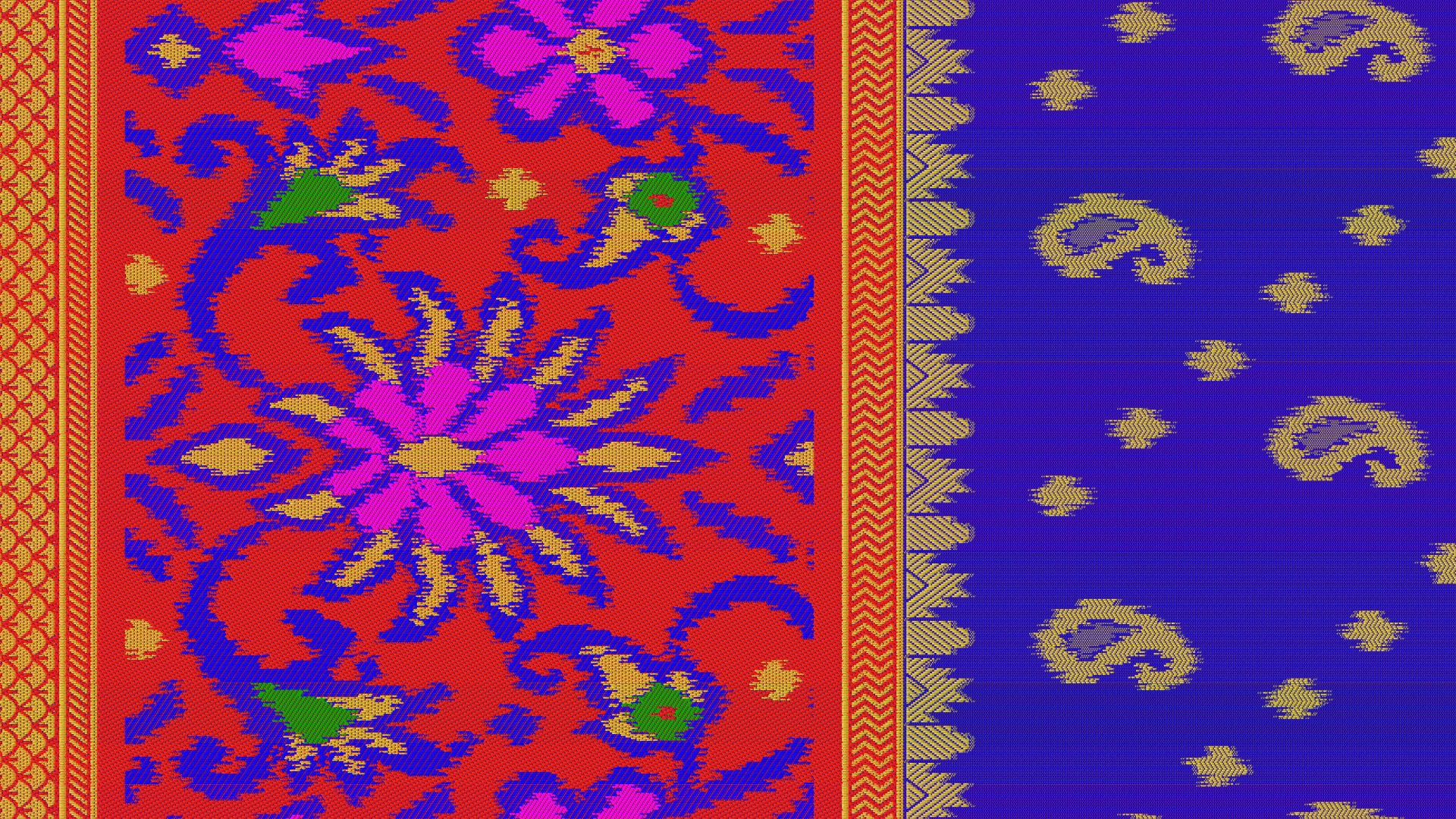 Weave construction of saree fabric in ArahWeave Jacquard conversion window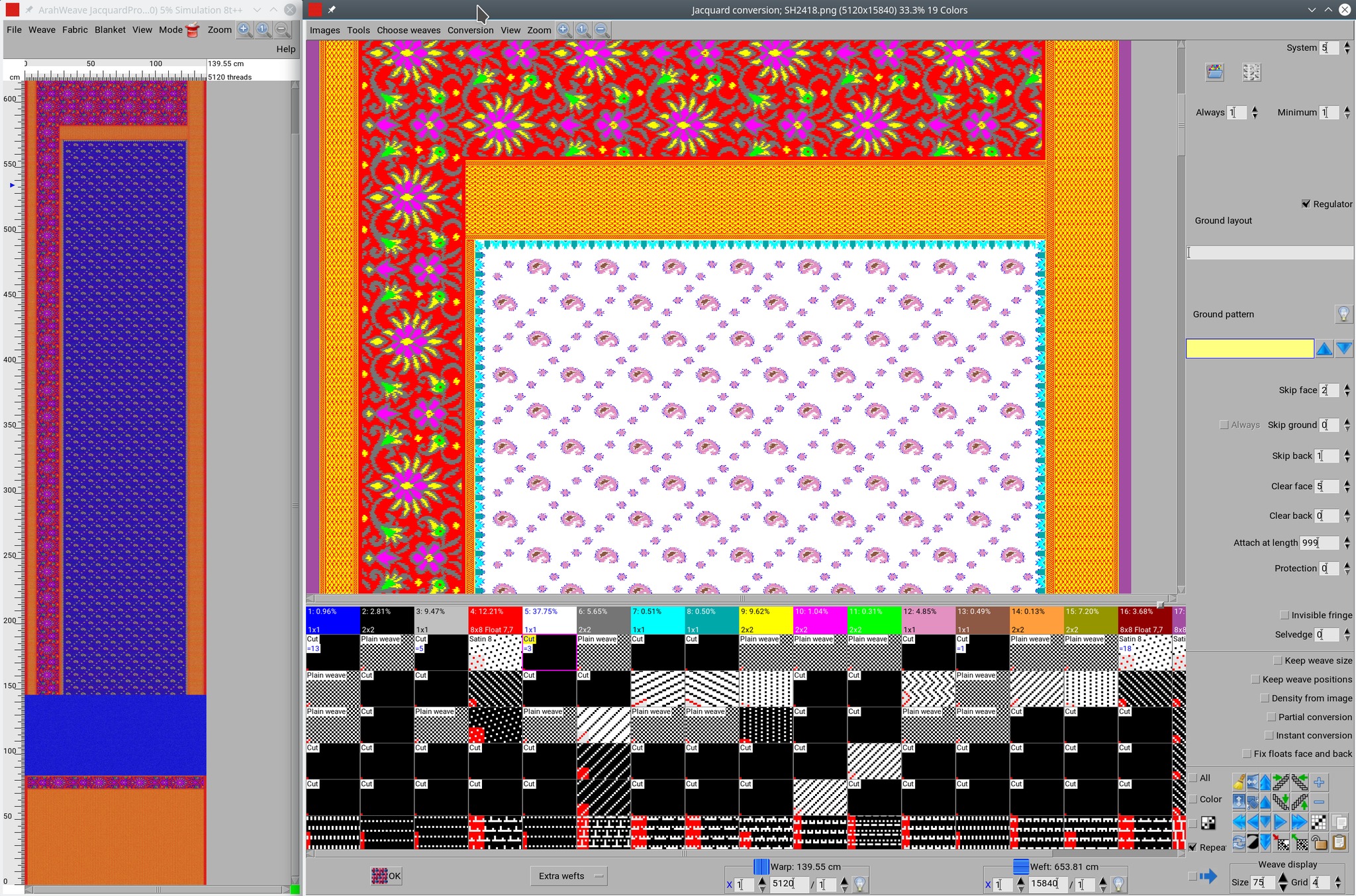 Final weave generated in Weave Editor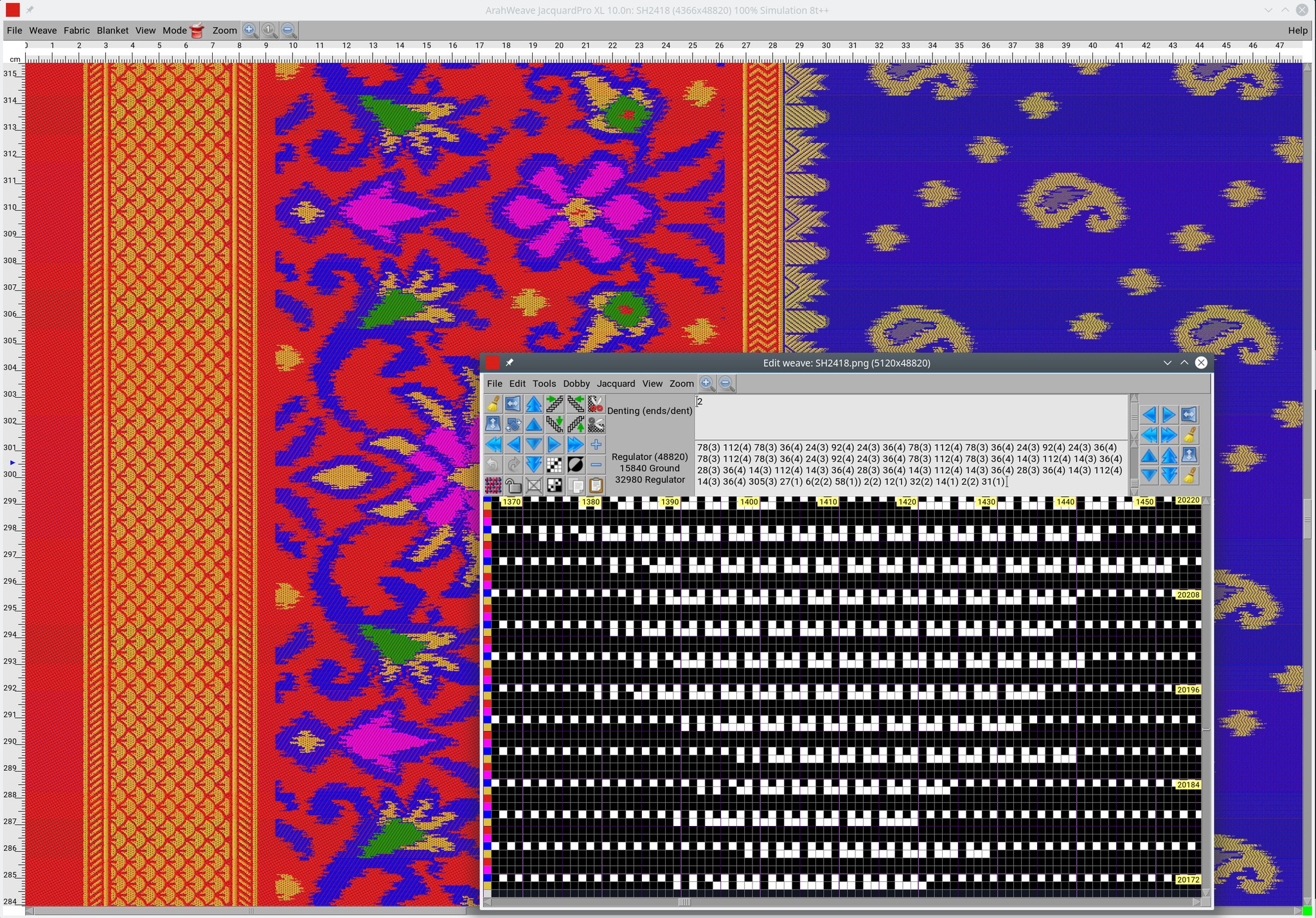 Saving of production card to floppy emulator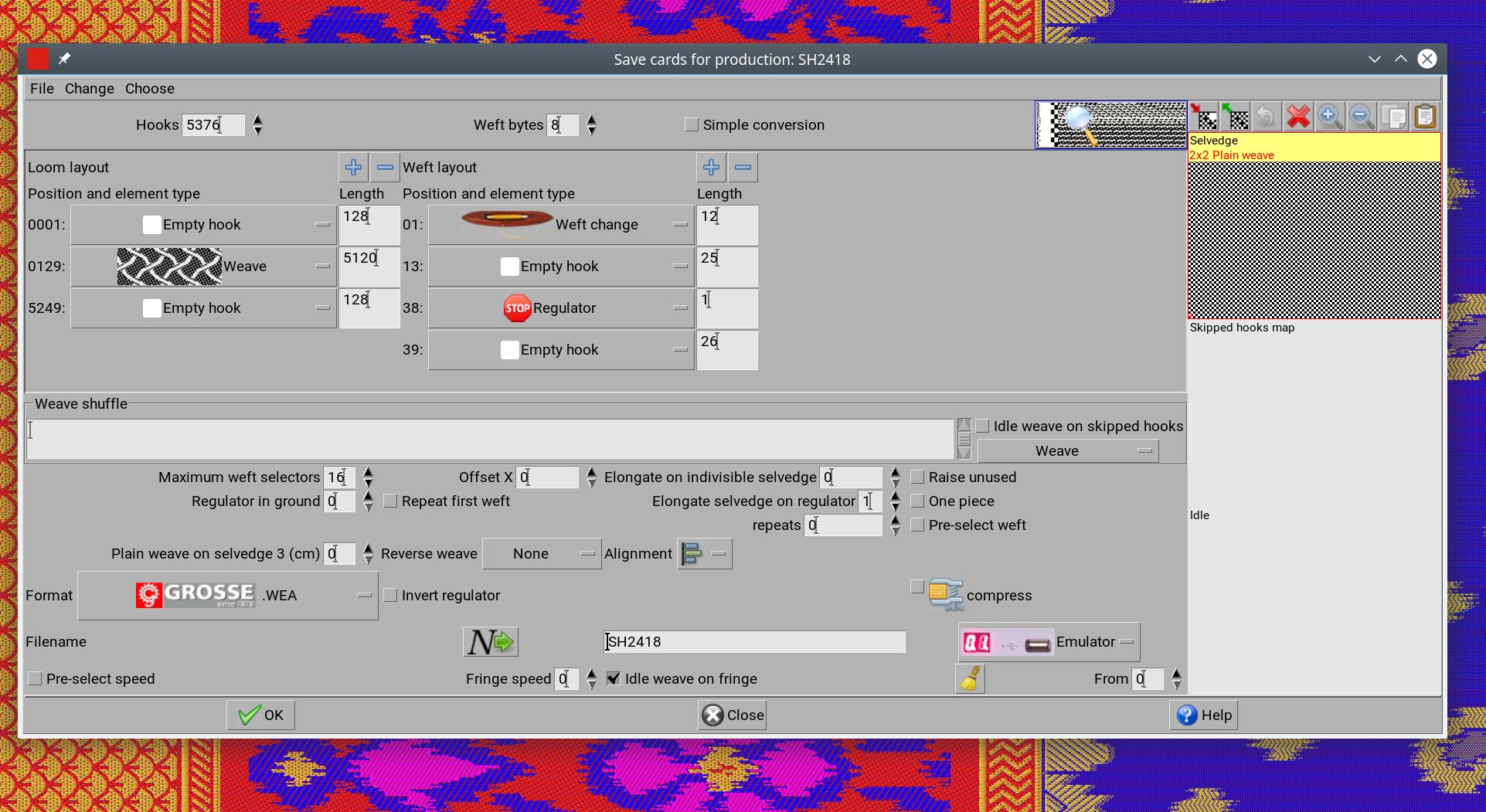 Single file for weaving split and saved to 23 floppies