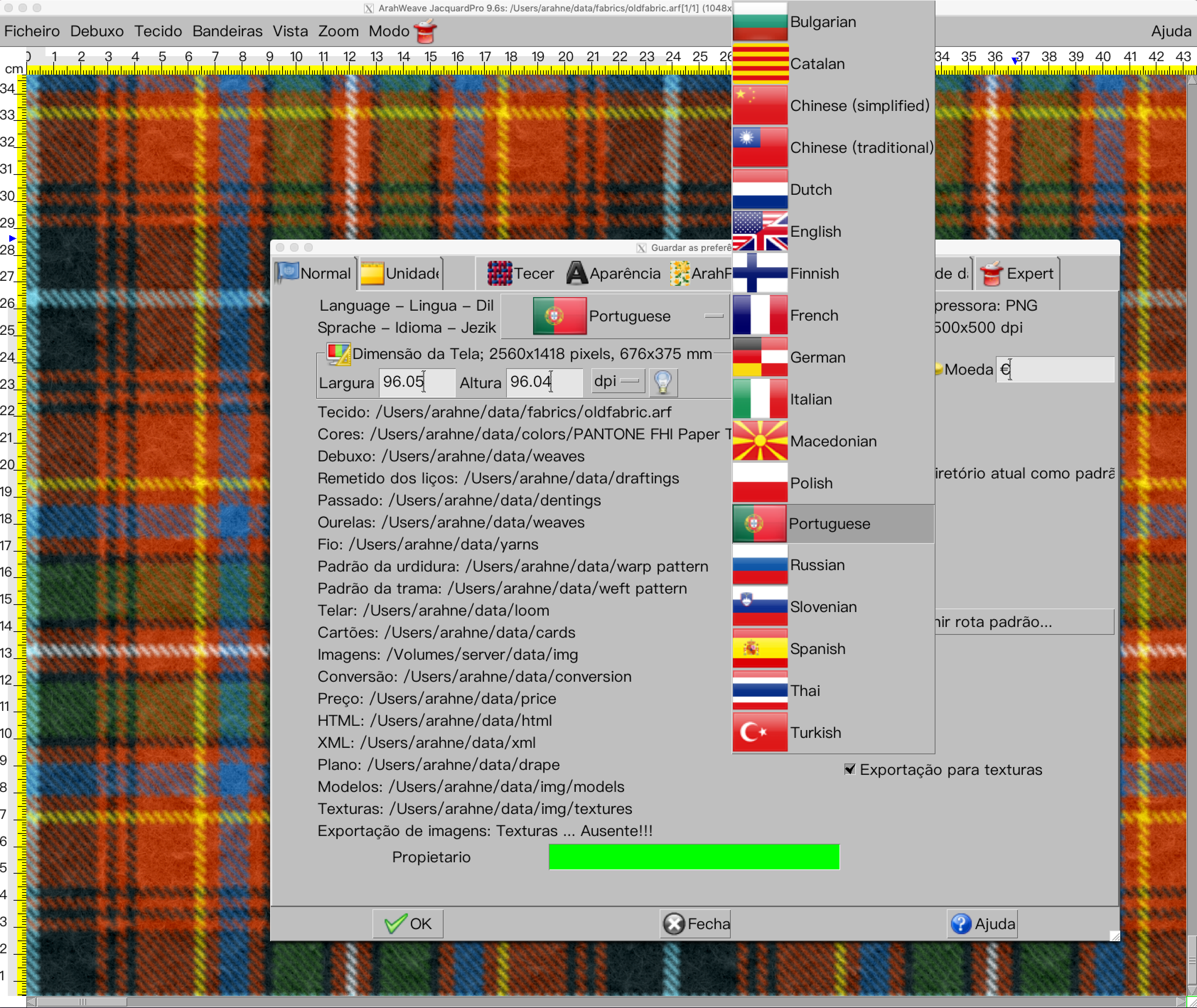 ArahWeave software now also in Portuguese
Arahne software is already translated into 17 different languages:
Bulgarian, Catalan, Simplified Chinese, Traditional Chinese, Dutch, English, Finnish, French, German, Italian, Macedonian, Polish, Russian, Slovenian, Spanish, Thai, and Turkish.
We make it easier for our clients around the globe, to use the software in their mother tongue.
Multilingual software is an asset nowadays. Since the design is made in one part of the world, however, the fabric is produced in the other. ArahWeave users can easily change the language in ArahWeave settings and save the fabric production card or other fabric properties in the language where the fabric is "traveling".
Thanks to Mr. Joaquim Alves Pereira we now have ArahWeave translated also to Portuguese.