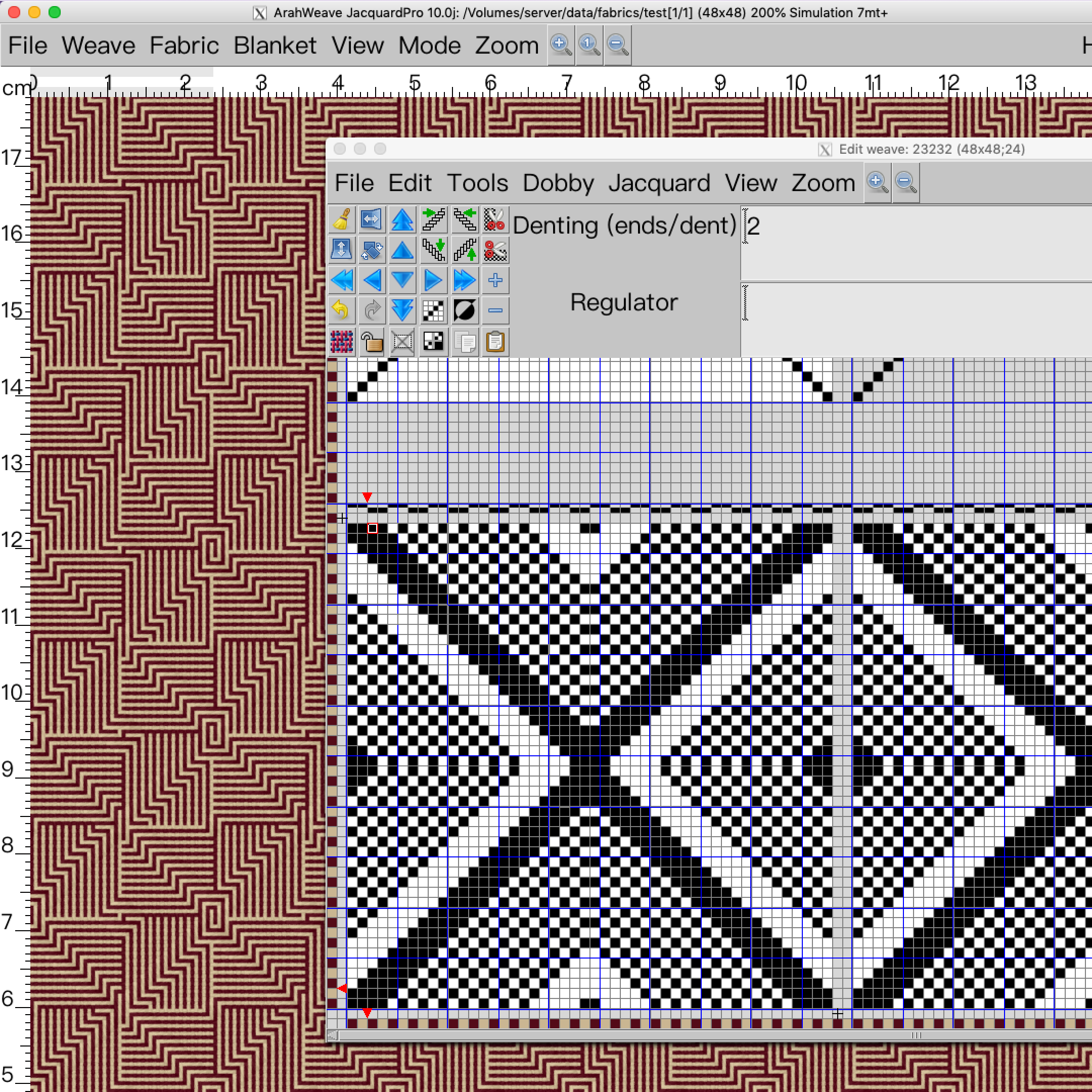 Create new weaves with quadruple function
In the ArahWeave Weave Editor window use the quadruple function for the simple creation of quadruple weaves with clockwise or anticlockwise rotation. This is one of the classical approaches for creating complex weaves.

To use it draw a simple weave, go to Edit > Quadruple, select clockwise or anticlockwise direction to get a new weave.
Step 1: Draw a simple weave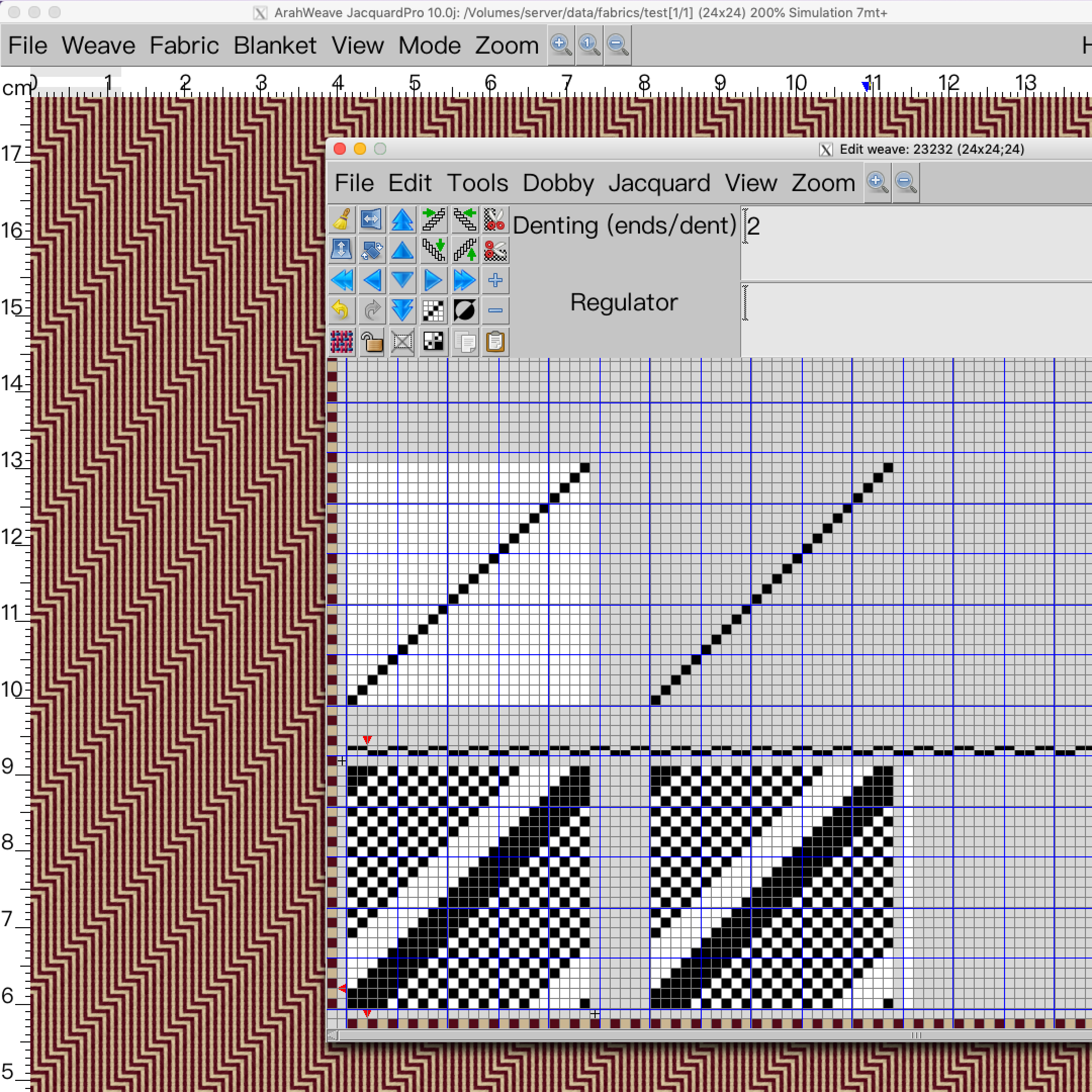 Step 2: Select the quadruple function to create a complex weave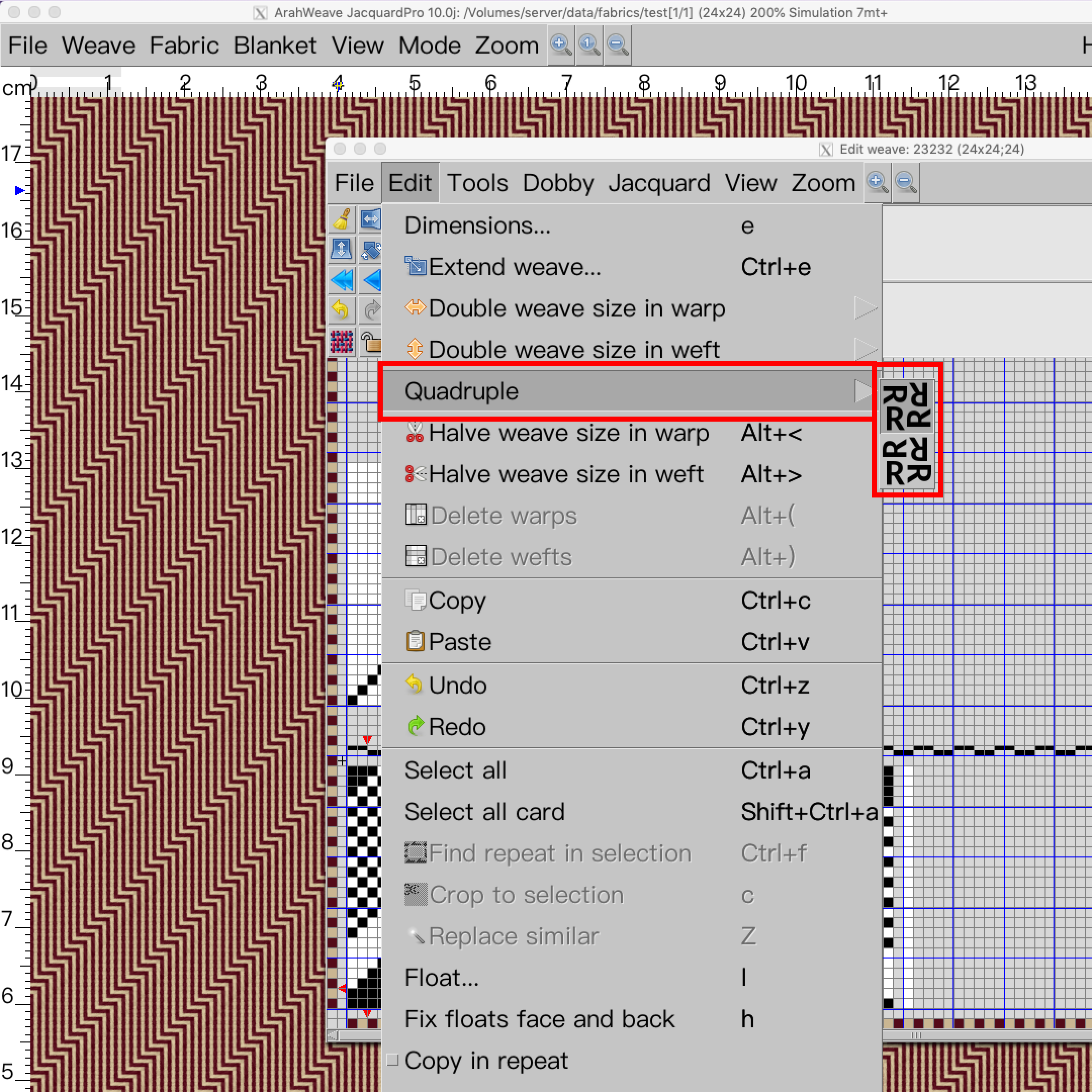 Step 3: Apply the new weave to the fabric simulation