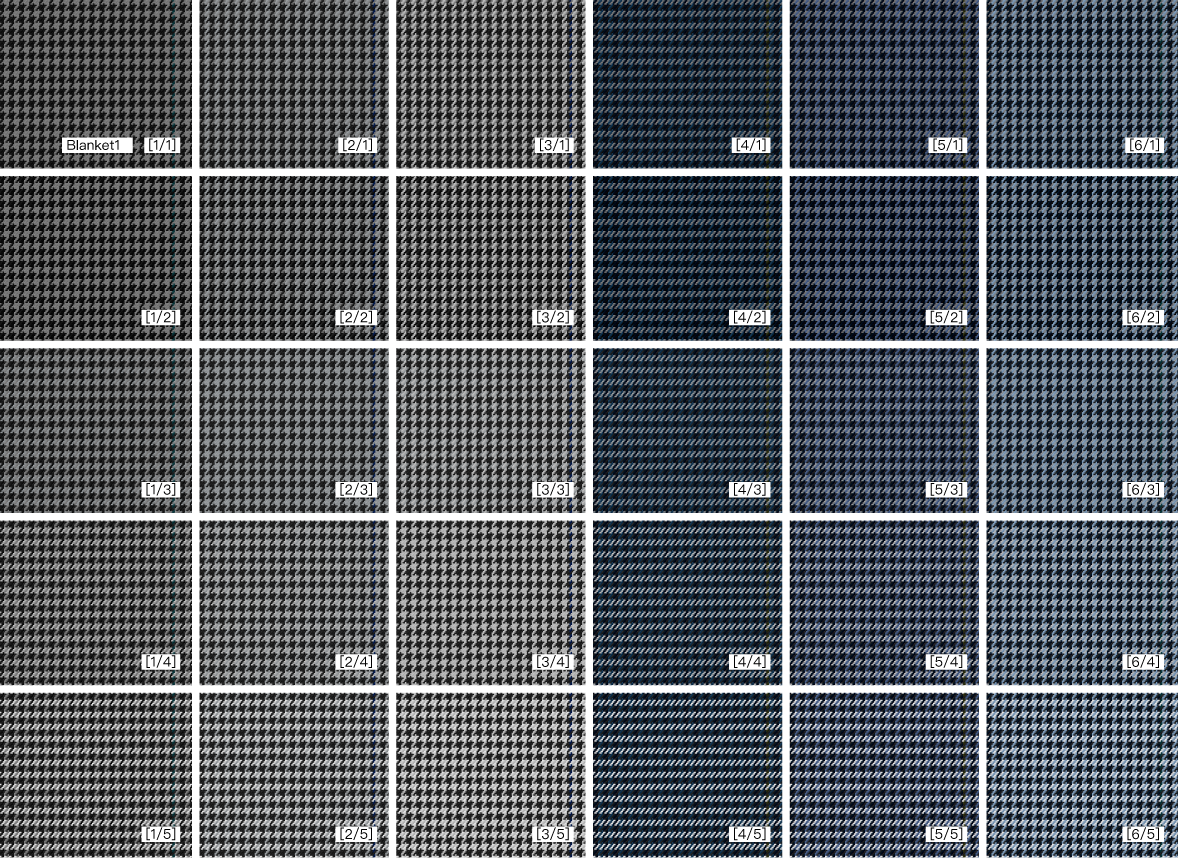 Easy Dobby Blanket Design
In ArahWeave CAD we created a new Dobby Blanket. Comparing to the previous version, it is much easier to use and it offers additional functions, that will let you work with them fast and easier.
In the new Dobby Blanket you can:
load any yarn from the Browser
use any number of yarns
copy/paste single yarn
copy whole section from warp to weft
click on the yarn or section and immediately see the resulting combination from the warp and weft section in the main fabric simulation window
Because of the above advantages, we had to abandon the goal of seeing the whole blanket in the final fabric in the main window. However, you can still see all the possible blanket combinations using print out blankets function.

Print out of blankets with corresponding warp and weft sections combinations: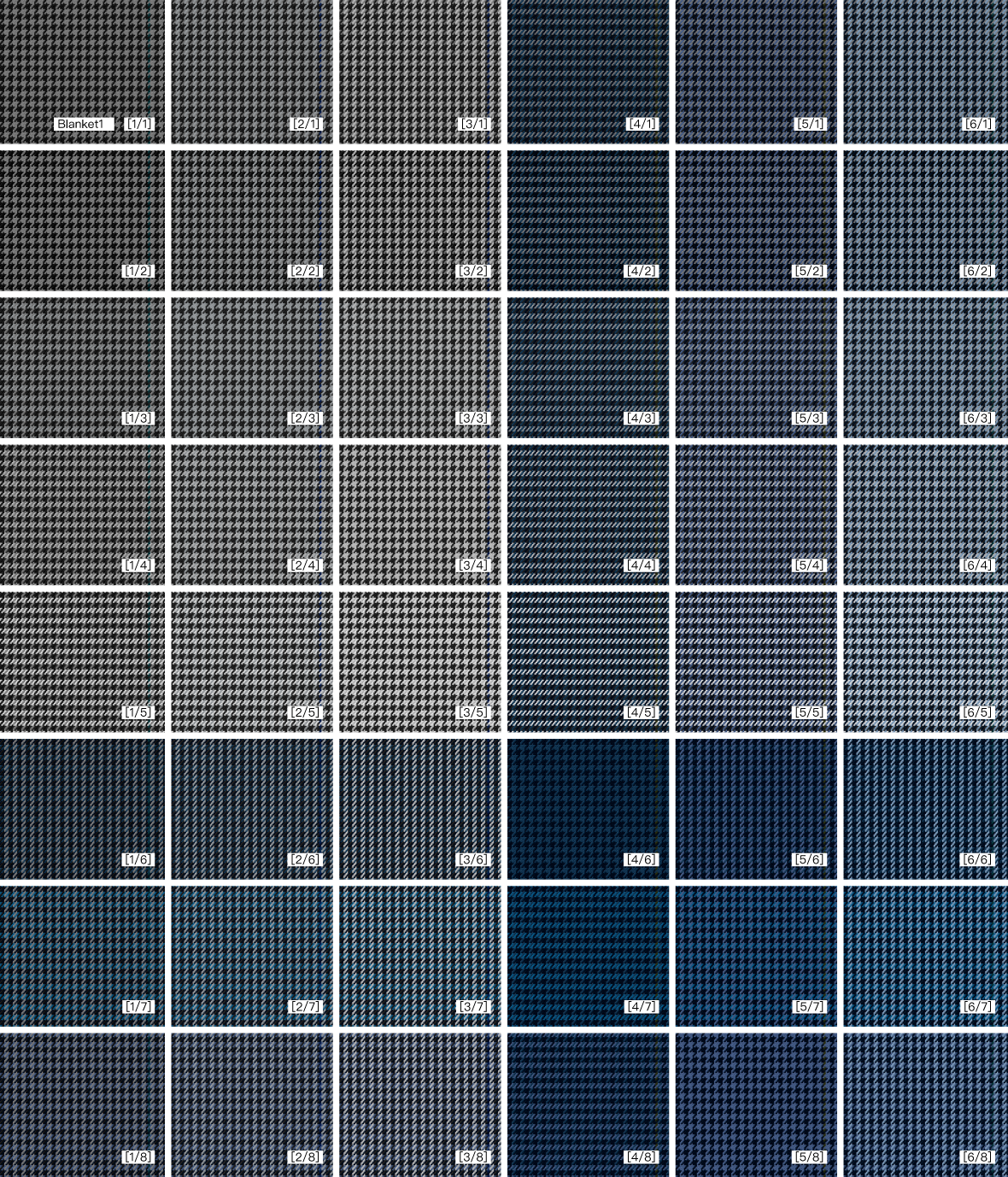 Color codes and yarn count below each blanket section fabric simulation: