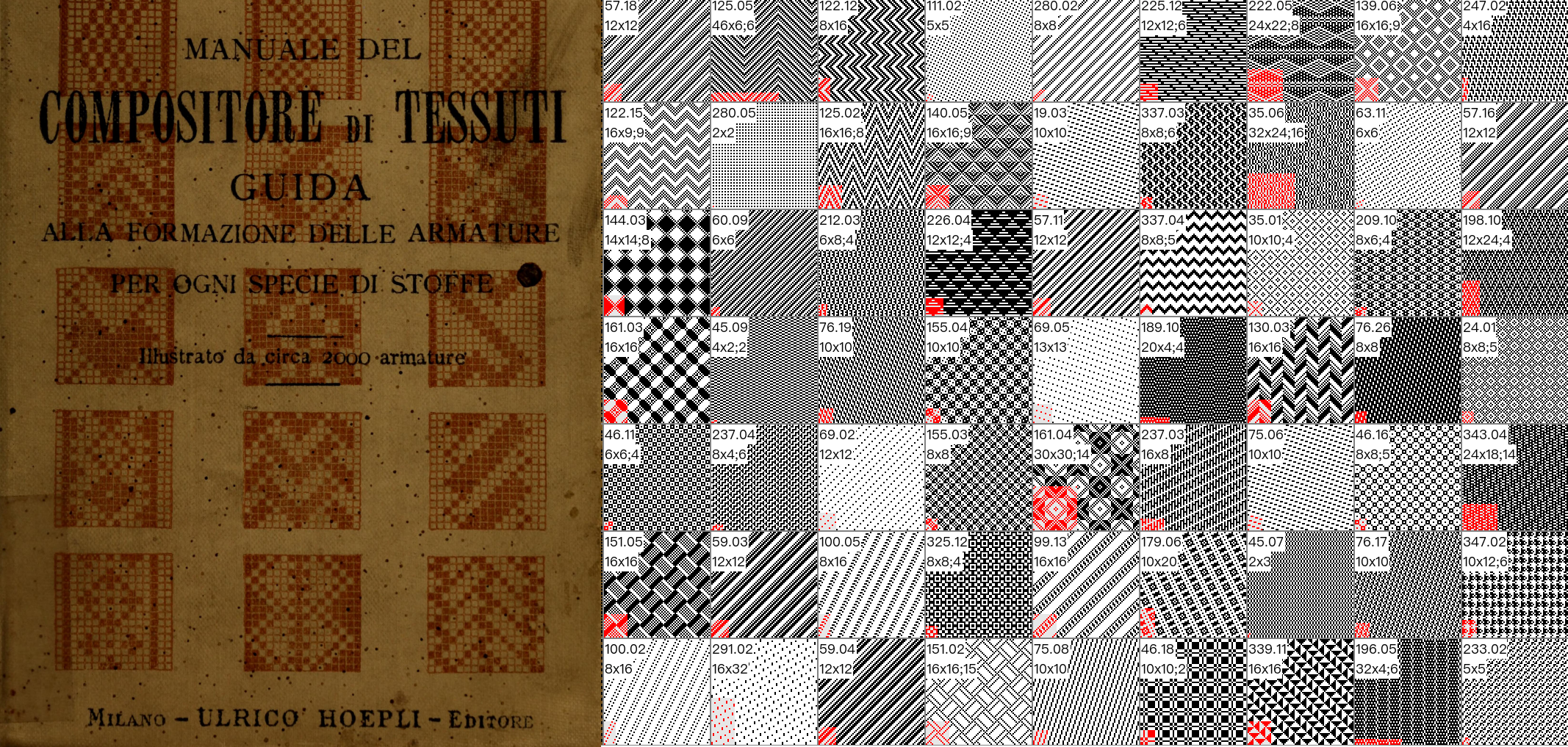 New collection of weaves in ArahWeave CAD
ArahWeave CAD already has a huge collection of weaves included in the standard installation. The whole weave database consists of more than 40.000 weaves. The weaves were gathered and digitalized from known weave collection books, such as Serrure, Poma, Donat, Fressinet, Griswold, Gunetti, Posselt.
We added a new collection to our weave database, which consists of 1426 weaves. The collection is from the book of professor Pietro Pinchetti: Manuale del compositore di tessuti, Guida alla formazione delle Armature per ogni genere di stoffe; Milano, Ulrico Hoepli, 1910. The whole book is available in pdf here.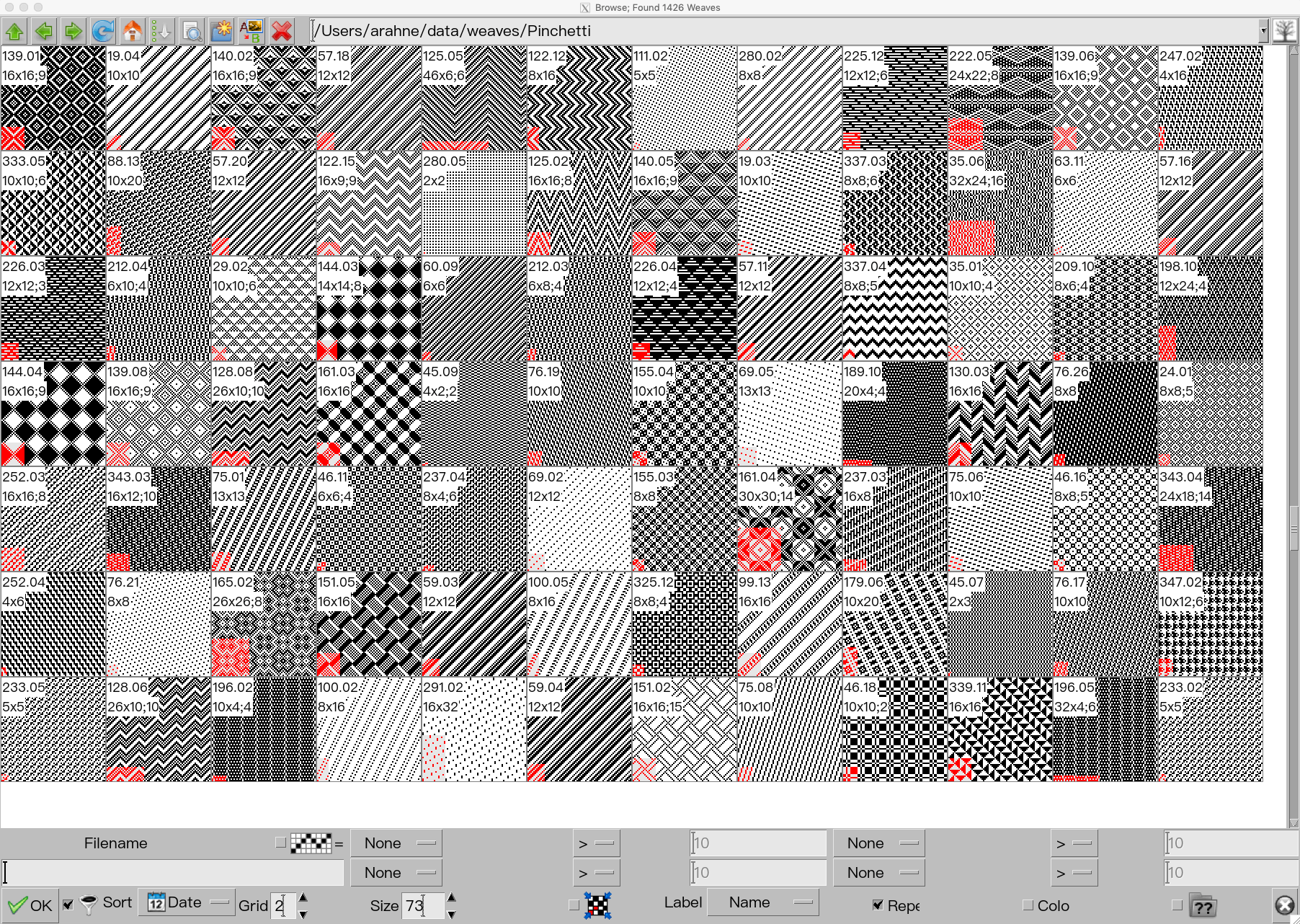 Customers with valid yearly support will receive Pinchetti's weave collection by E-mail.