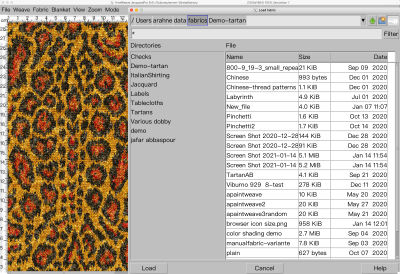 New file selection dialog in ArahWeave and ArahDrape
With the new file selection dialog, working in ArahWeave and ArahDrape is even faster and more convenient.
The file selection dialog has been improved significantly. Many new features were added, such as:
"Breadcrumbs" change directory system. Simply click on the path to change the directory in one click.
Filter for searching files according to the file name or part of the file name (if you only insert part of the file name, don't forget to use * on either side of the inserted letters or both sides)
on the right of the list of directories, we added the size and date of the file
sort the files according to the name, size, or date by clicking on the title of the column (the little arrow will show you if the files are descending or ascending)
you can add a new directory directly in the file selection box
you can rename or delete files by clicking with the right mouse button on the file and choosing the action
you can use keyboard navigation to go through the files
For a visual description of the functions on the new file selection dialogue box see the image below:
ENGLISH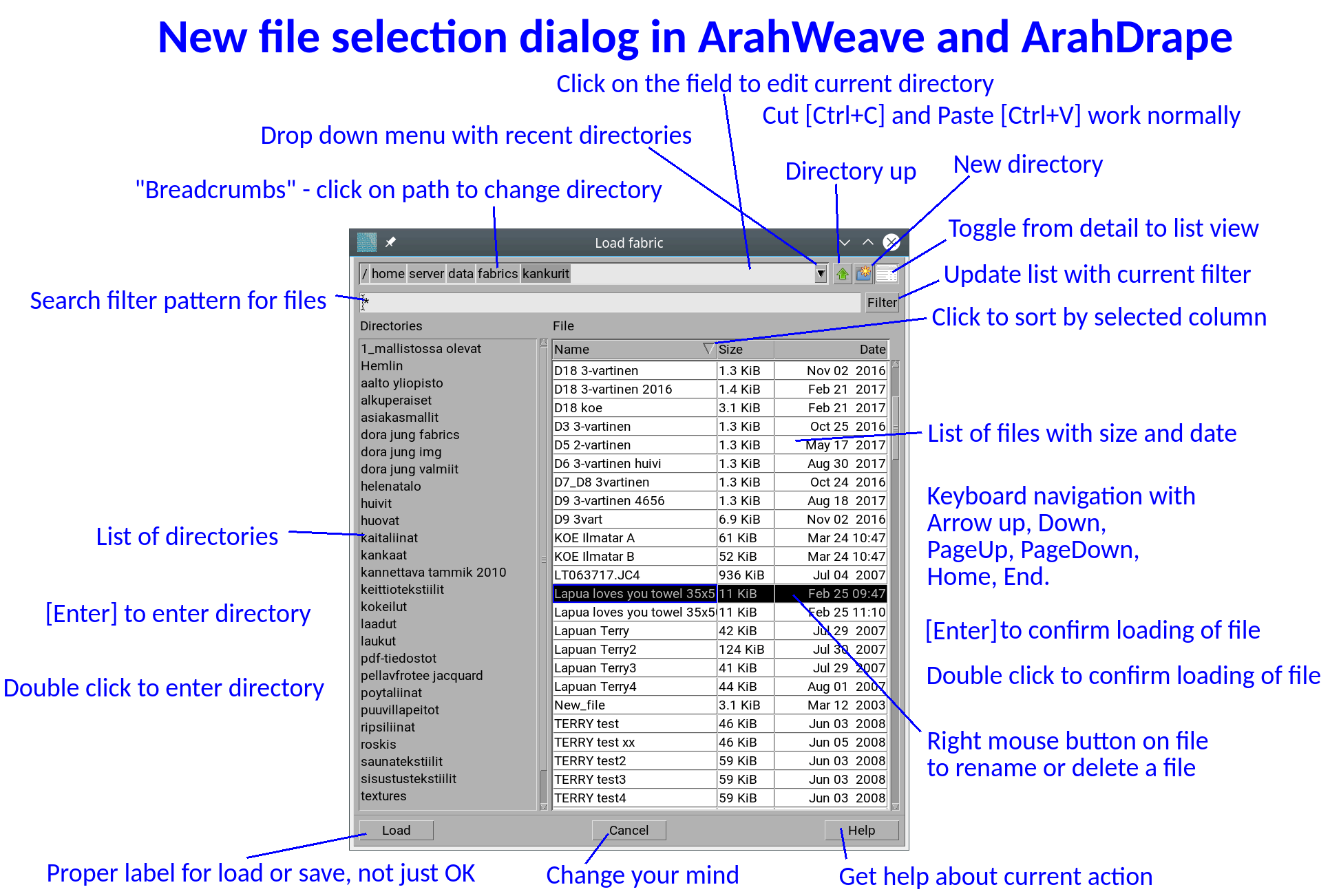 ITALIAN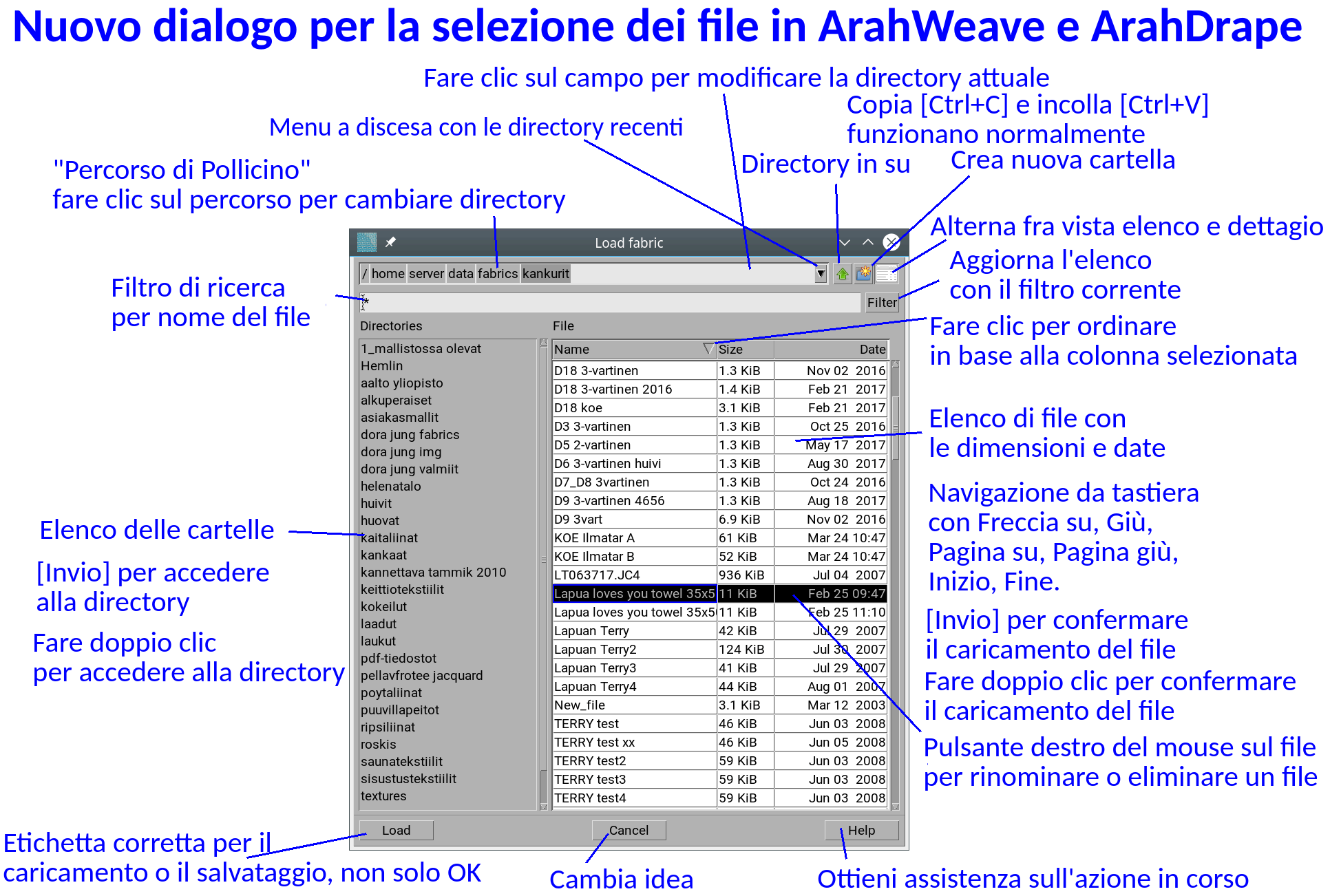 To use this feature, you will need to upgrade the software.
If you have a valid yearly support and upgrade contract, write us to our E-mail ( arahne@arahne.si) and we will send you the update file.
If you don't have a valid support and upgrade contract, but you are interested in the new feature, contact us to our E-mail: arahne@arahne.si