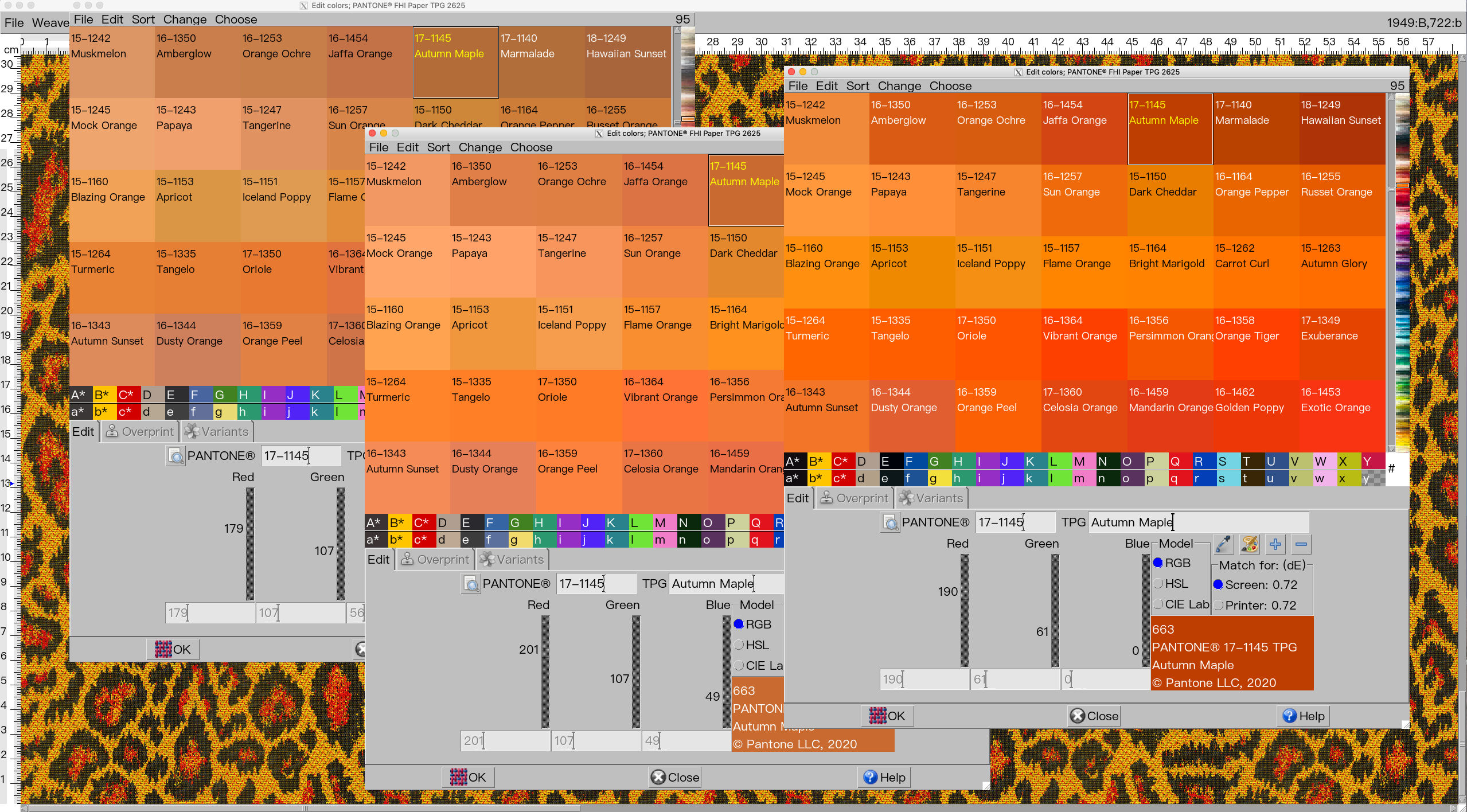 Set sRGB, AdobeRGB or Arahne's screen color matching in ArahWeave
ArahWeave 9.3k has a new setting in screen color matching: you can choose between Arahne's color matching, sRGB and AdobeRGB (by default screen color matching is set to Arahne's):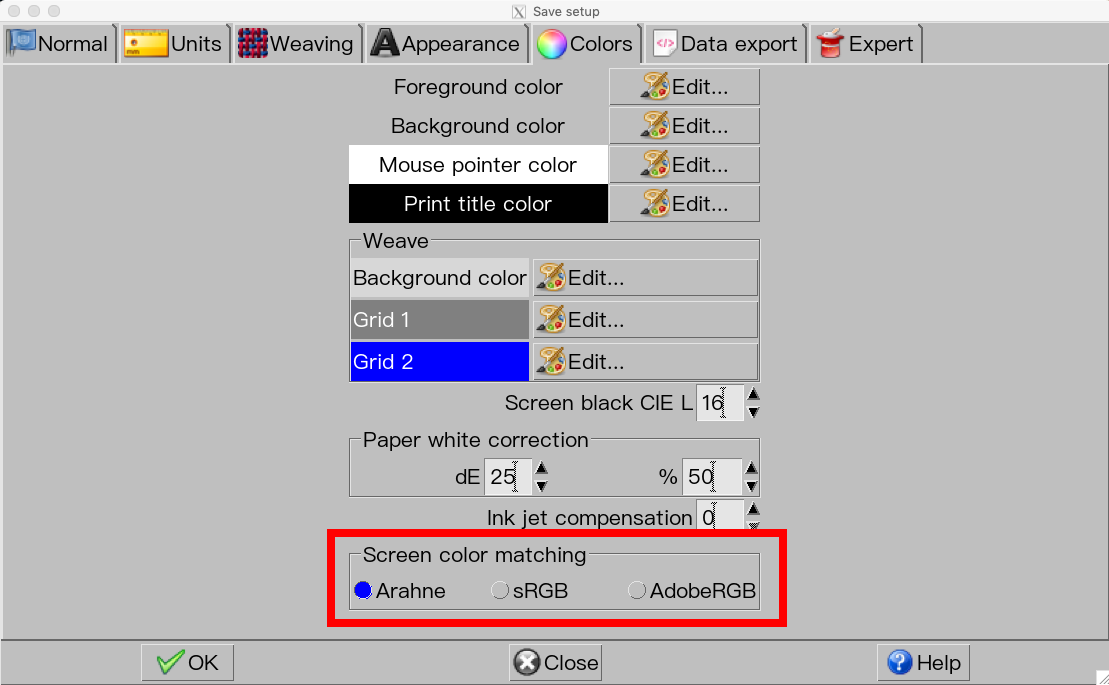 Arahne's color matching: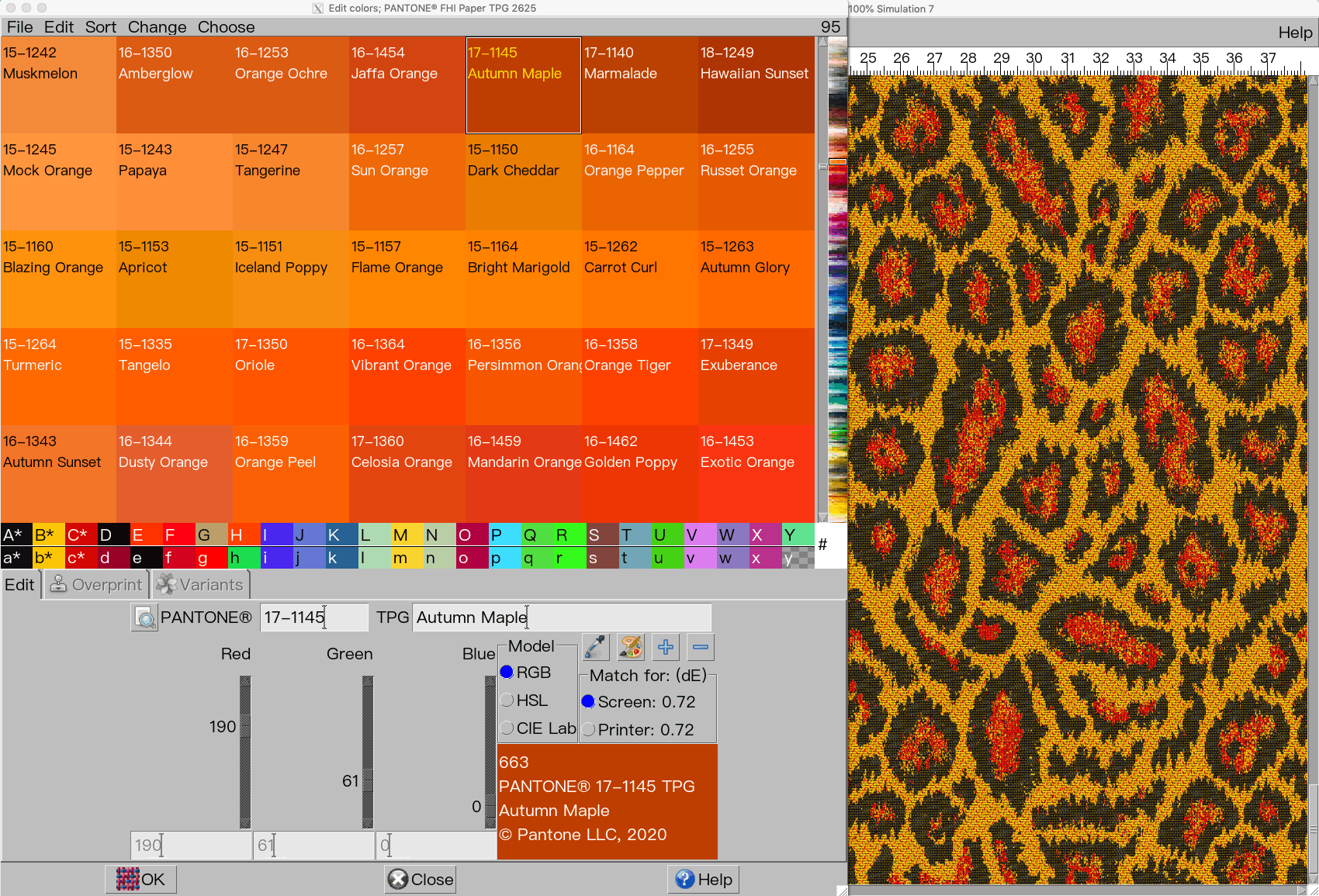 sRGB color matching: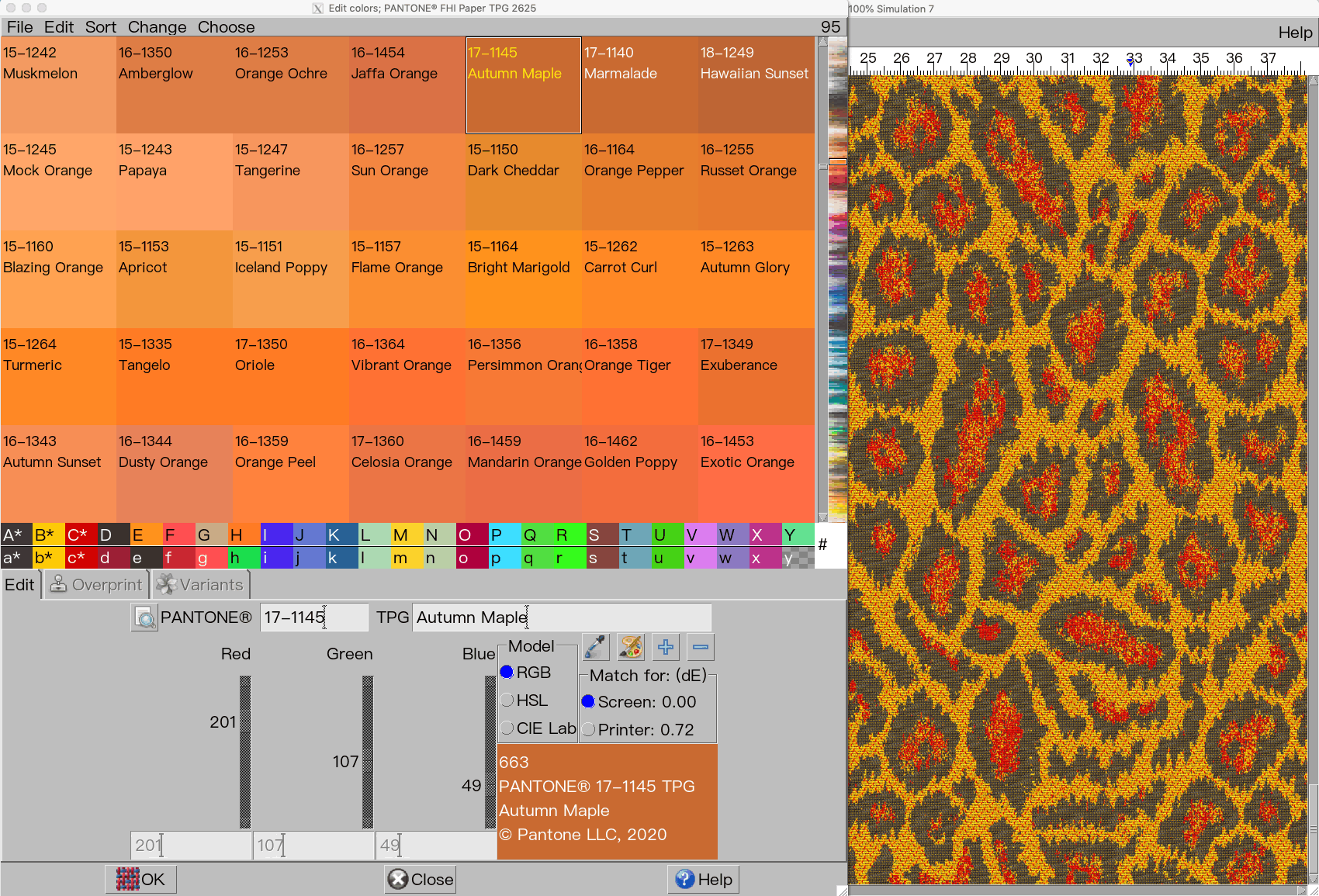 AdobeRGB color matching: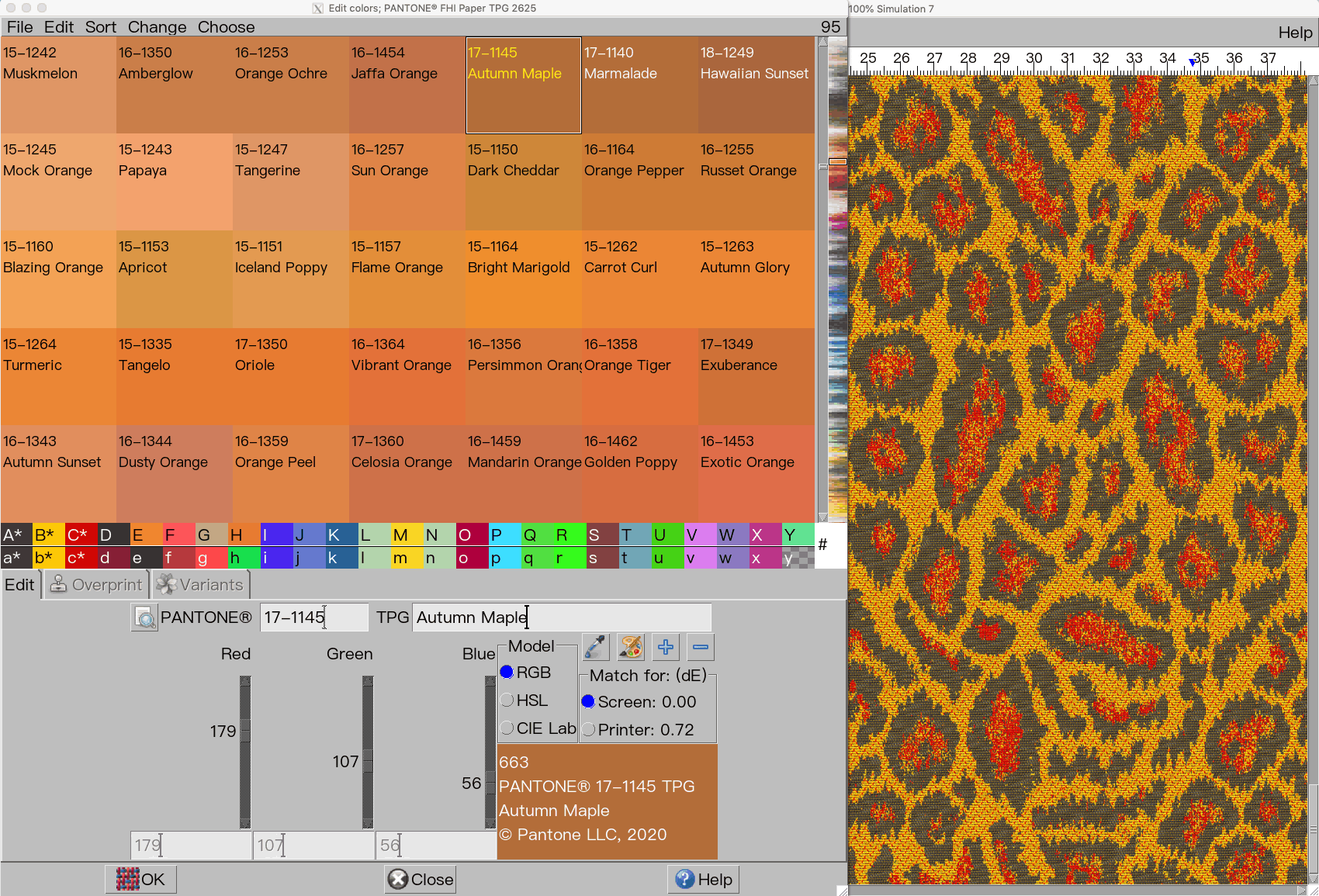 The setting affects colors with CIE Lab values, like PANTONE or yarn libraries measured by spectrophotometer. If you use sRGB, you will get simulated RGB values for PANTONE FHI much closer to the ones which PANTONE publishes on their web site. But you will not have strong dark black with RGB(0,0,0), or completely white with RGB(255,255,255) in the PANTONE FHI.
See the below black PANTONE color (RGB:
61
65
64)
and Arahne's the same black color for comparison:
Arahne's black (RGB: 9 28 28):