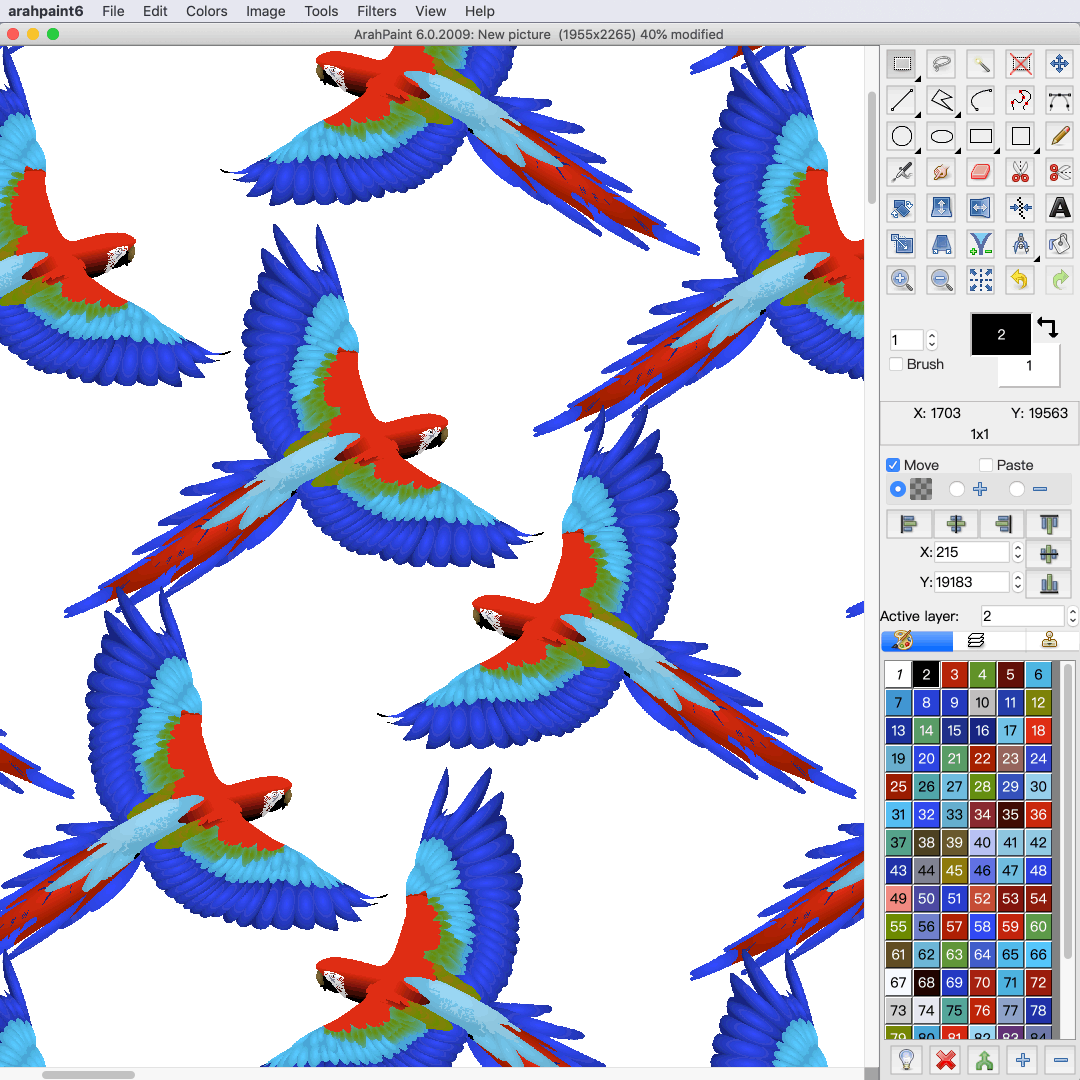 Create a pattern in repeat with overlapping motifs in ArahPaint6
Easily create an image in repeat with overlapping motifs with the new function "Browse repeat image". Previously we have already introduced this function for "Drawing in repeat" and is now also available for working with layers (Tools > Repeat layer). Simply load a two-colored 8-bit image in repeat, and software will generate the same pattern from the motif (layer) in the main window. Working with layers gives us more options for creating interesting designs. By adjusting the distance between the motifs, we can overlap one motif over the other.
Check the video tutorial below to see how it is done: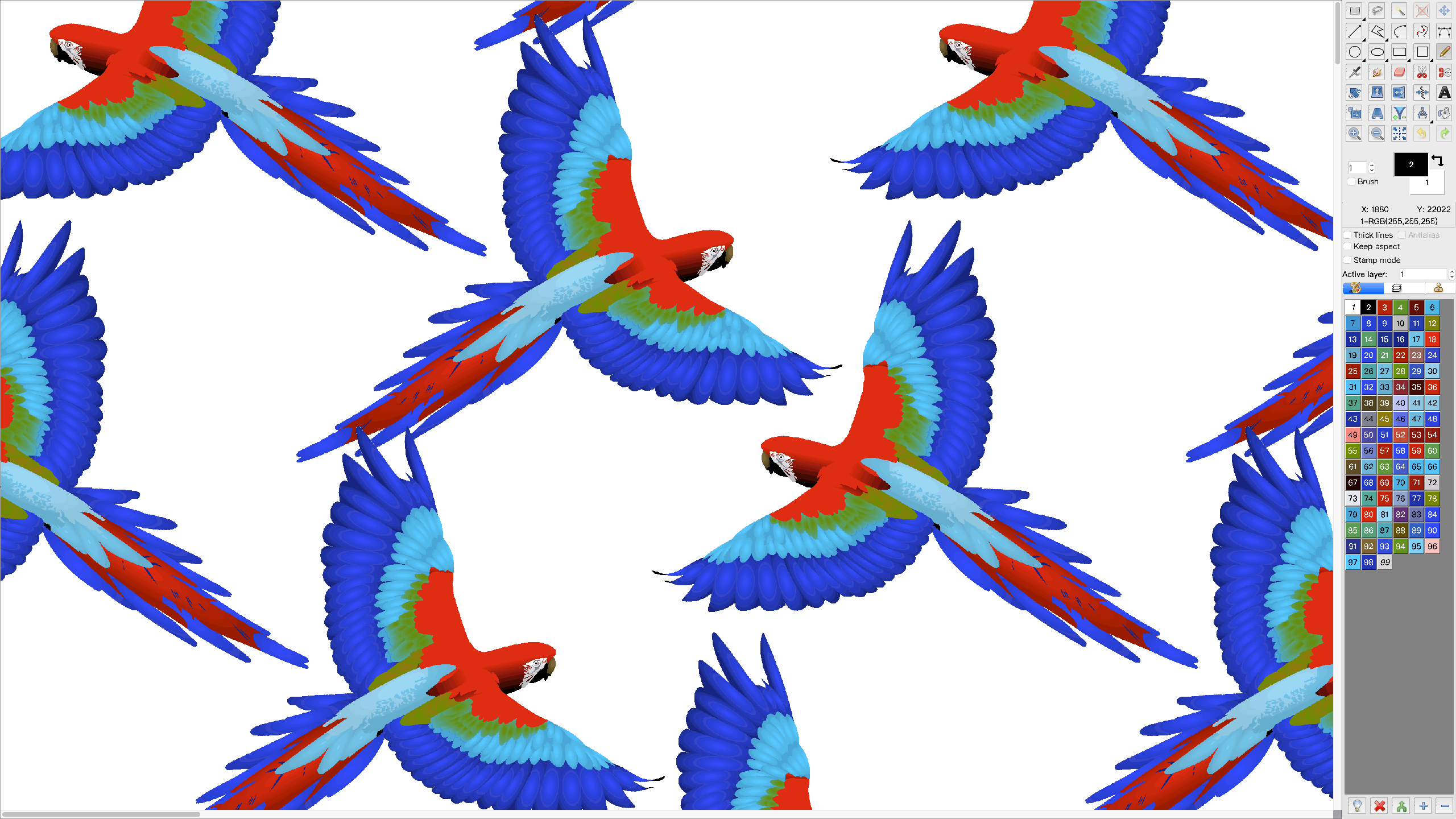 Download the latest version of ArahPaint6 from here.