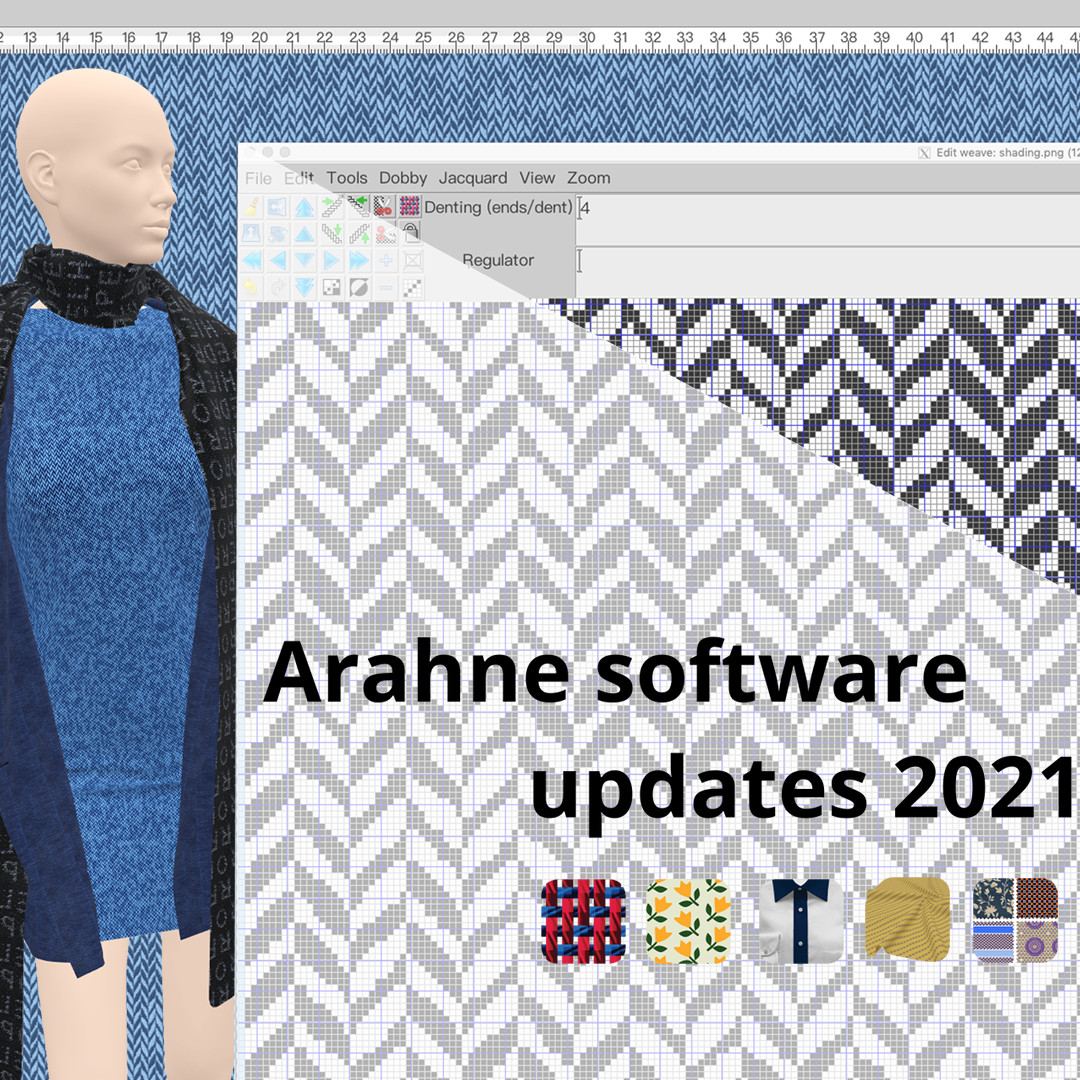 Arahne software updates 2021
It's time to upgrade your Arahne software to the latest version and get all the fancy new features!
In the previous year, we have made significant improvements, bug fixes, and new functions in ArahWeave, ArahPaint6, ArahDrape, and ArahView3D. Due to the requirement from our customers to present their seasonal fabrics online, we also made some significant changes and customizations to the Digital fabric catalog – ArahCatalog.
In this short document (English, Italian), we are presenting a selection of the new features with an explanation of how to use them.

If you are interested in upgrading the software to the latest version and receiving yearly support, write us to our E-mail: arahne@arahne.si
ENGLISH: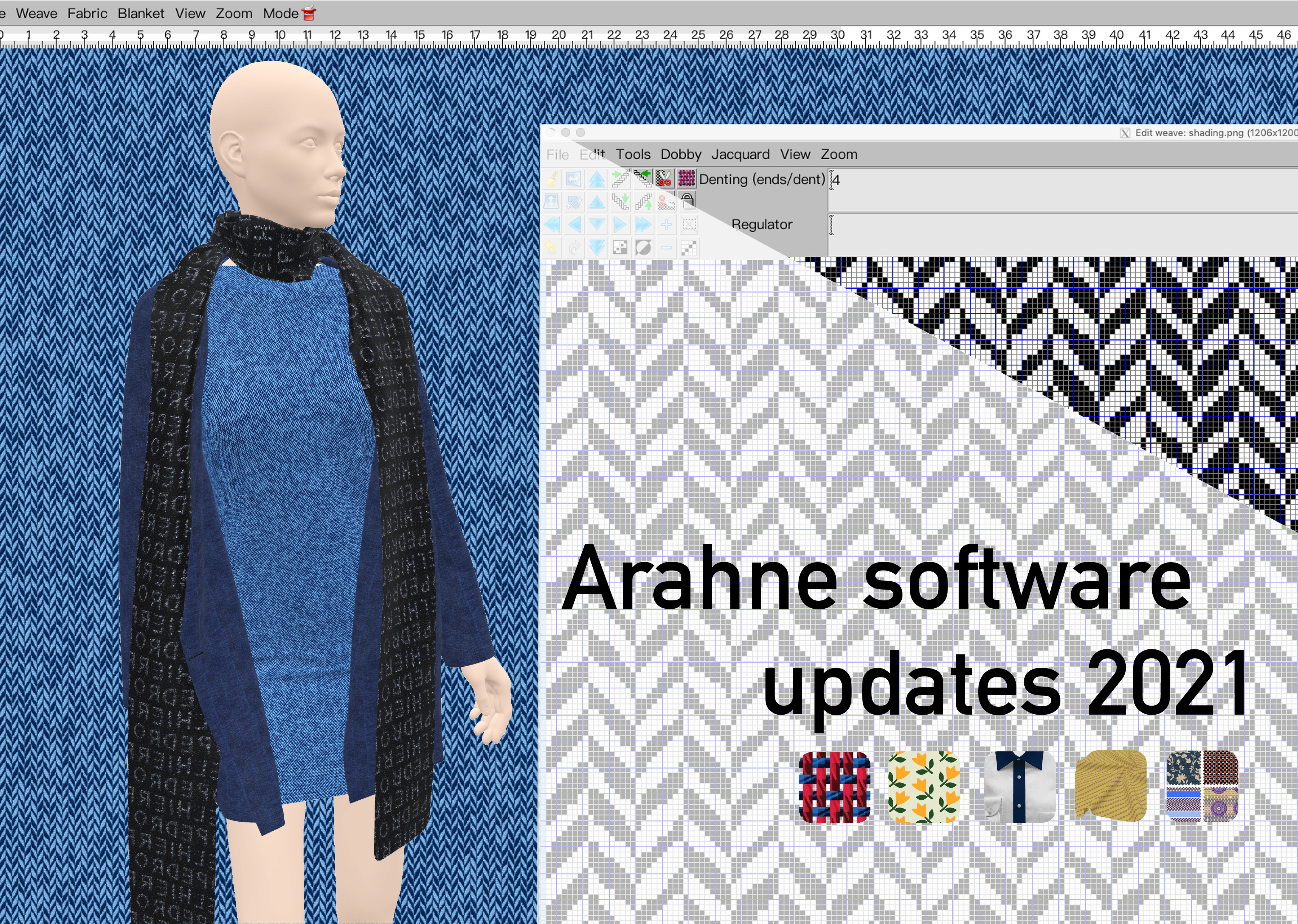 ITALIAN: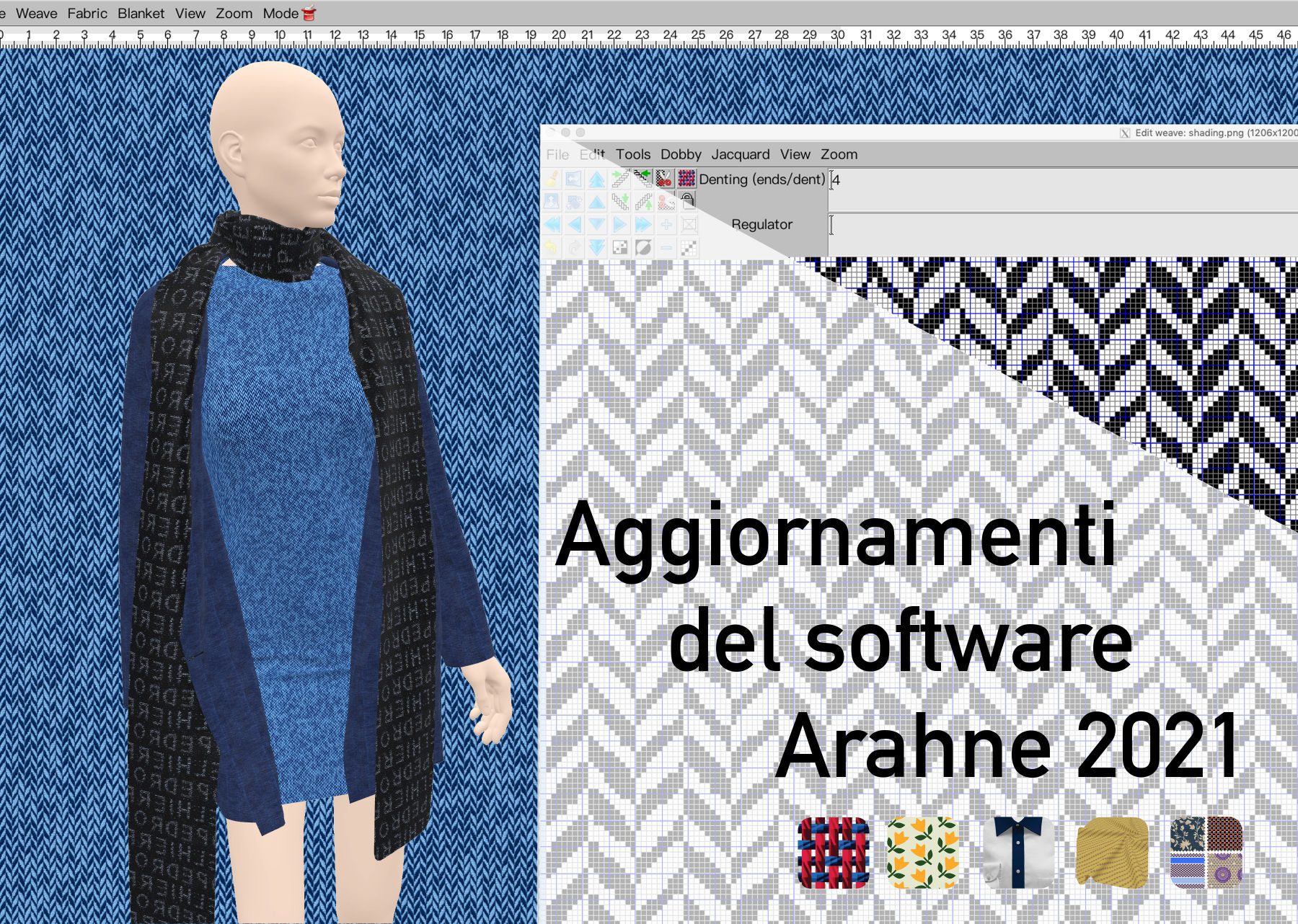 A selection of new functions in ArahWeave:
simulation of the chenille yarn and mohair yarn
load recent now also for yarns
new wrinkle textures
improved file selection box
support for Yiinchuen industrial dobby looms
support for Bonas harness XML
load sideways
align the design in loom setting
automatically resize the weave to the final divisible size in decomposed weave
variants won't get lost if you decrease the number of variants
customize color number information
increase number of color components for yarns
drag and drop fabric file to open ArahWeave
numeric drafting works up to 36 shafts
set zoom level of fabric simulation in HTML technical data
display weave order top to bottom in double weave editor
print image with grid with support for numbers with zig-zag counting
A selection of new functions in ArahPaint6:
make border from selection
create corners
repeat layer in one direction
design a pattern from image in repeat
fix and optimize image file in browser
make patterns from layers using image in repeat
antialiased drawing supported
set grid thickening according to density and unit
moving selection along with the main image
rebuilt drawing tools
draw in density with keep aspect
repeat selection
keep color with same RGB values
rotate selection by 90° and keep proportions
draw on a very large image
8-ways fill tool improved
set different pen size for horizontal and vertical dimensions
pen shape
A selection of new functions in ArahDrape:
improved file selection box
added zoom and divisor up to 20 times
added new functions in the main toolbar
New feature in ArahView3D:
apply scanned or photographed fabric and print designs on the 3D model, see the Demo here