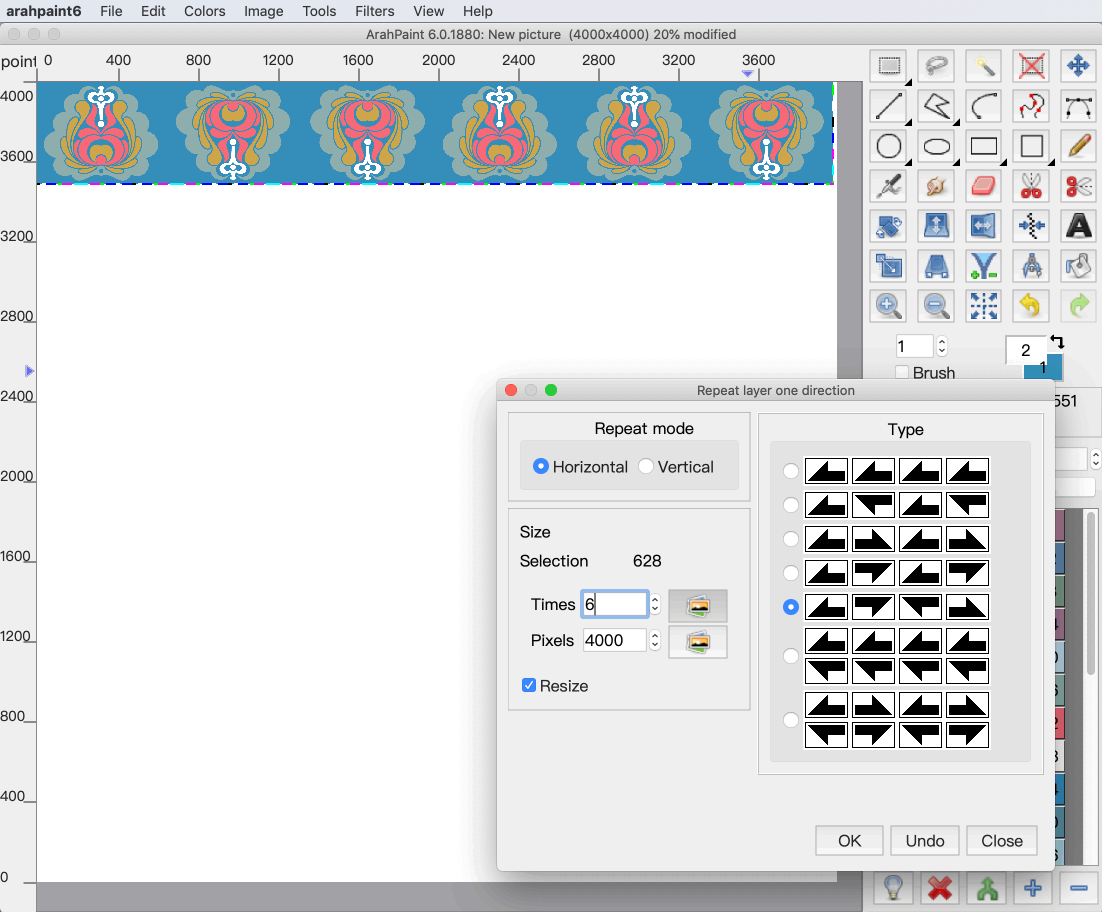 Use 7 frieze patterns to repeat layer in one direction in ArahPaint6
In ArahPaint6 you can now create 7 types of patterns from layers in one direction (horizontal or vertical). The 7 types of patterns have been made on the basis of the mathematical frieze pattern, which is a symmetrical design on the two-dimensional surface in one direction. We can see such patterns mainly in architecture and decorative art. Mathematical studies concluded there are 7 types of such symmetrical patterns and we used them in creating the new function:
Repeat layer one direction.
How to use it?
Load a layer or make a selection.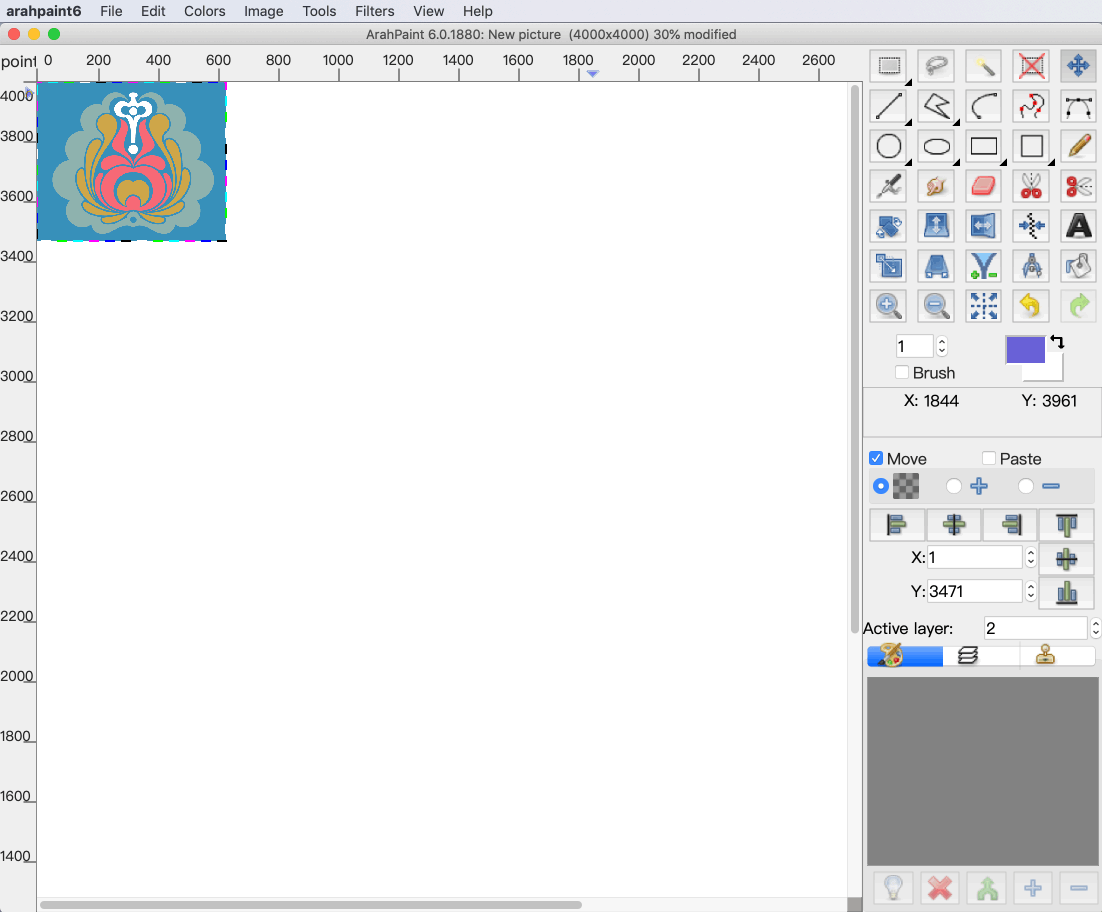 Go to Tools > Repeat layer one direction.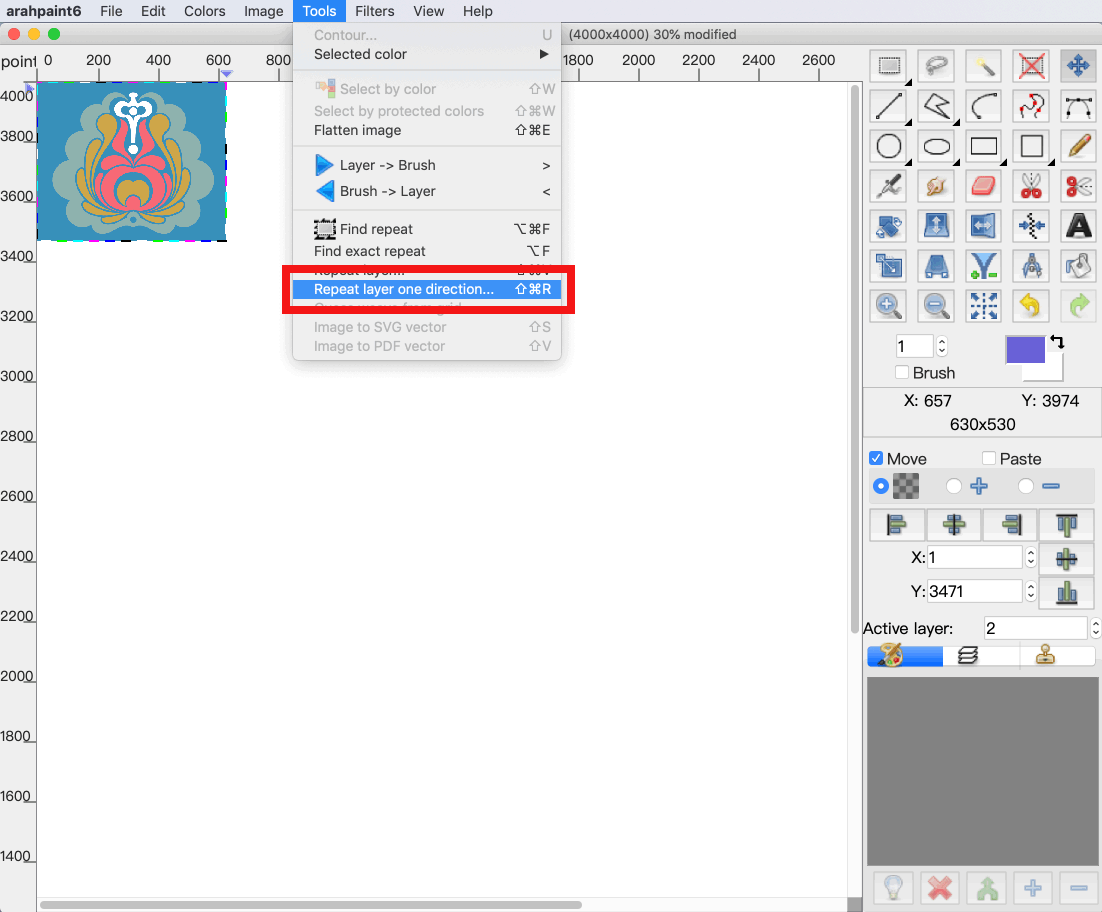 Set the parameters:
Select the Repeat mode: horizontal or vertical
Insert the number of Times, for how many times will the motif repeat
Insert the numbers of Pixels, to limit or extend the repetition of the motif to a specific pixel size
Select Resize if required (If you select Resize the motif will be elongated or shrank, depending on the previously set Times and Pixels)
Choose among different types of repeat under Type and click Preview to observe the result
Click OK to confirm the repeat pattern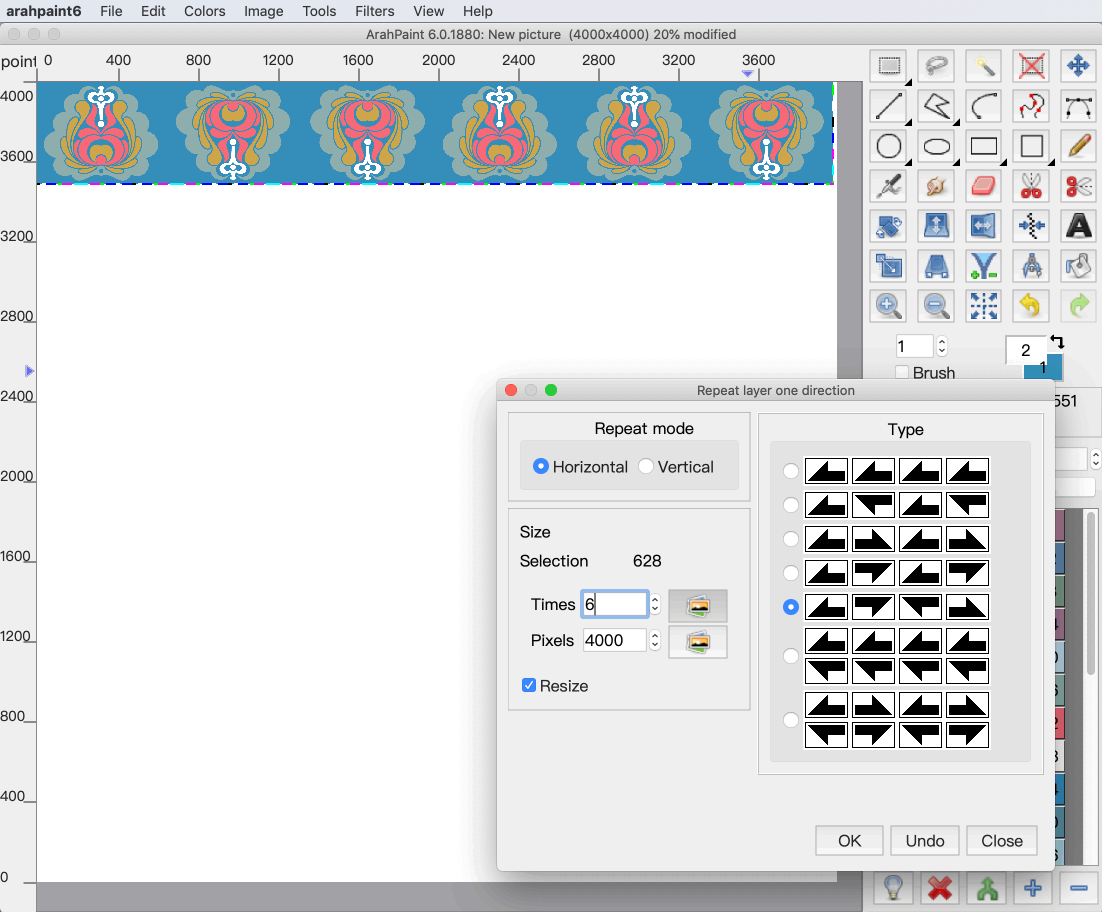 To use this function, download the latest version of ArahPaint6 here.